Ann Widdecombe tests Ford Focus with Park Assist
Ford invite Ann Widdecombe to test Park Assist, an automatic parallel-parking function, fitted to the latest Ford Focus.
Ford has invited former politician and contestant on BBC One's Strictly Come Dancing Ann Widdecombe, to put her reverse parking skills to the test. She was up against a Ford Focus fitted with an automatic parking function called 'Park Assist', which she later described as "..any woman's parking dream!"
Watch a video of Ann's experience behind the wheel of a Ford Focus fitted with Park Assist.
According to a poll carried out by Ford, 39% of UK drivers require more than one attempt to successfully complete the parallel parking manoeuvre.
A spokesperson for Ford commented, "The all-new Ford Focus only went on sale a few months ago, and already one in 10 is sold with Active Park Assist. It's proving popular as a parking aid, which first checks the space is big enough for the car and then helps the driver to park in one smooth attempt."
Available on the new Focus, as well as C-MAX and Grand C-MAX models, Park Assist uses 10 ultrasonic sensors mounted on the sides of the vehicle and on the front and rear bumpers. Once activated, sensors scan for gaps, alerting the driver to a suitable space. All the driver then needs to do is control the accelerator and brake inputs, as the steering is controlled by the car as the system constantly corrects to ensure the car is perfectly parked.
To see the full Ford range, view our Ford reviews page.
UK road tax 2022: VED tax rates and bands explained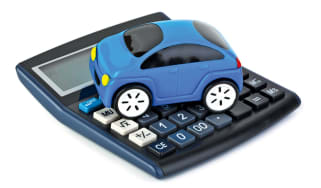 UK road tax 2022: VED tax rates and bands explained
Top 10 best economical 4x4s, SUVs and crossovers 2022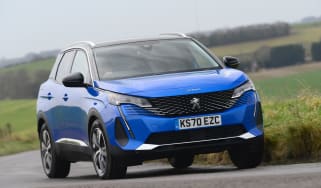 Top 10 best economical 4x4s, SUVs and crossovers 2022
Top 10 best used small cars 2022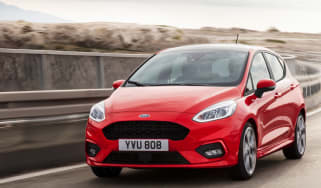 Top 10 best used small cars 2022