Aston Martin launches Cygnet
Two £40k special editions launched as Aston Martin starts production of the Cygnet city car.
Aston Martin has confirmed the full details of its Cygnet city car and announced a pair of launch edition models to commemorate the start of production of the Toyota iQ based machine at its Gaydon HQ.
The first cars to roll down the assembly line will be Black and White editions. Both cars come with the 97bhp 1.33-litre petrol engine as fitted to the iQ, and can be had with either the manual or CVT automatic gearbox options.
Despite being an Aston Martin, the firm has elected not to touch the Cygnet's engine, so it manages the same 11.8-second sprint from 0-62mph and 106mph top speed as the manual iQ. The CVT version drops this to 11.2 seconds, although that's considerably slower than the next slowest Aston – the V8 Vantage – which takes 4.8 seconds to sprint 62mph and has a 180mph top speed.
However, while it may not offer the performance of the rest of the firm's range, the Cygnet makes up for it by being completely customisable to the customer's wishes. However, the launch models come with either Swan White or Magic Black paint, with bright chrome or matt black trim respectively.
On the inside, the White car features Pearl white leather and Alcantara seats, while the Black model gets seats and dash finished in black full grain leather. "We expect to sell 50 of each black and white car," a spokesman said. "We have already received 200 orders for Cygnets and have 600 sales leads. We expect to sell 1,500 in a full year in Europe.
Both Cygnet Launch Editions also come with a bespoke Bill Amberg five-piece luggage set, especially designed for and tailored to Cygnet. The black leather set comprises a glove box bag, removable door pocket bag, holdall, garment bag and a collapsible tote bag.
The standard Cygnet costs £30,995, while the two launch cars cost £39,995, considerably more than the £12,515 Toyota charges for its equivalent iQ, and is on sale now.
Nissan Ariya vs Volvo XC40 vs Volkswagen ID.4 - which is best?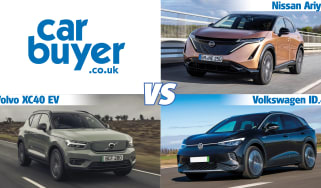 Nissan Ariya vs Volvo XC40 vs Volkswagen ID.4 - which is best?
2023 Hyundai Ioniq 5 N spotted testing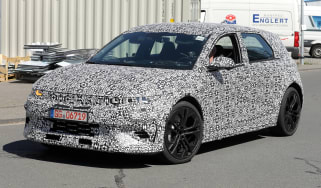 2023 Hyundai Ioniq 5 N spotted testing
Best new car deals 2022: this week's top car offers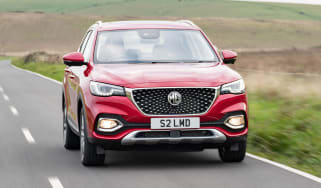 Best new car deals 2022: this week's top car offers