Audi's RS3 hot hatchback released
Audi marks the end of the current A3 hatchback with the launch of a range topping RS3, with limited run coming to the UK
As a final farewell to the A3 hatch back, which will soon be replaced, Audi have revealed this, the RS3. A turbocharged, four-wheel drive sports car that is designed to mix the essence of the original Quattro with the practicality of a five-door body style.
And it boasts some real punch, using a 2.5-litre five-cylinder petrol turbo engine, borrowed from the TT RS coupé. Producing 335bhp and 450Nm of torque from only 1,600rpm, it features quattro all-wheel drive and a seven-speed S tronic double-clutch gearbox, complete with steering wheel mounted paddles to change gear.
The RS3 uses a sophisticated launch-control system to race from 0-62mph in an incredible 4.6 seconds – making it just as fast as Audi's V8-engined R8 supercar – and on to an electronically limited top speed of 155mph. The characterful engine – which harks back to the original 1984 Quattro coupé – should sound as good as it runs.
As with the TT RS, the RS3 gets a Sport button; this not only sharpens throttle response further, but opens a flap in the exhaust to intensify the engine's trademark sound.
However, the RS3 is not just about straight-line speed. It has an extra-long seventh gear for relaxed motorway cruising, an oil pump that works only when required and brake energy recovery, allowing it to return 31mpg combined – impressive for such a powerful car.
It should be very good at cornering, too. Audi's engineers have widened the tracks in order to increase stability, while both the front and rear suspension has been upgraded, dropping the ride height by 25mm. The RS3 gets 19-inch alloy wheels too, and wider high performance tyres.
Using the same Haldex-equipped quattro drivetrain as the TT RS, the RS3 doesn't get a rearward torque bias like the R8, unfortunately. Instead, power is split 50:50, although the system can apportion muscle to the wheel with the most grip. Uprated brakes and a traction-control system that can be totally switched off, complete the dynamic package.
Visually, the RS3 certainly stands out – but it still has that classic muscular yet subtle look, with highlights including widened arches, deep air intakes in the modified front splitter and a rear roof spoiler. Inside, the RS3 gets sports seats in black leather, a flat-bottomed wheel and extra dials for turbo boost pressure, oil temperature and lap timer.
Standard equipment is generous: each car comes with a rear parking camera, climate control and xenon headlights with LED daytime running lights, while options include bucket seats. The RS3 will be available for order from mid-December with a price tag of around £40,000.
Electric MG 4 to arrive in September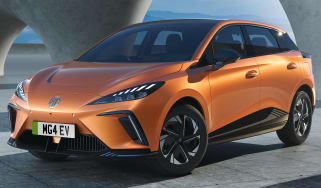 Electric MG 4 to arrive in September
Engine management light: top 5 causes of amber engine warning light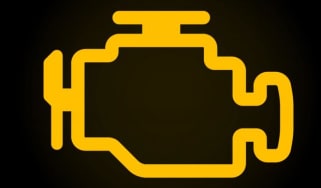 Engine management light: top 5 causes of amber engine warning light
Best new car deals 2022: this week's top car offers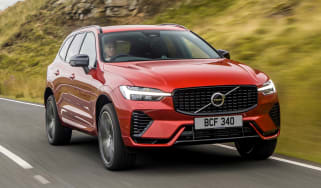 Best new car deals 2022: this week's top car offers