Electric Renault Zoe supermini available to order
The electric Renault Zoe supermini is now available to order, priced from £13,650.
The electric Renault Zoe supermini is now available to order, priced from £13,650. That makes it £2,000 more expensive than the cheapest conventionally powered Renault Clio.
However, despite being a similar size to the Clio, the Zoe has been designed from scratch as an electric car. This has enabled Renault engineers to achieve a 130-mile range from the Zoe, although Renault does say that in real-world conditions, the Zoe will manage around 60 miles in cold weather and 90 miles when it is warmer.
There will be three Zoe equipment levels to choose from, Expression, Dynamique Zen and Dynamique Intens. All cars are well equipped as standard and include Renault's new R-Link voice-controlled TomTom sat-nav, with a seven-inch touchscreen.
The Zoe Expression costs from £13,650, while the Zoe Dynamique Intens and Dynamique Zen both cost from £14,750. The Dynamique Intens model has a special dark interior trim and a rear parking camera, while the Dynamique Zen has a lighter-coloured interior and a special scent diffuser, ioniser and toxicity sensor.
In addition to the purchase price, which includes a Government Plug-in Car Grant deduction, buyers will need to sign up for a monthly contract to hire the car's batteries from Renault.
The price of the scheme is lower if you take out a longer contract and drive fewer miles, with the cheapest hire of £70 per month being for a contract that covers up to 7,500 miles per year for three years.
The electric Renault Zoe is available to order now for a £49 deposit. The first cars will arrive in showrooms in spring 2013.
Each Zoe also comes with the Renault Chameleon charger, which can be plugged into a range of power sources up to 43kW. The car can be charged in as little as 30 minutes with the high-power supply, but will take as long as nine hours from a household socket.
The Zoe also comes with a special voice alarm, designed to warn pedestrians that the vehicle is approaching. The voice alarm is available in three tones and can be heard between 1 and 18mph.
To view the full Renault range, visit the CarBuyer Renault reviews page.
Kia EV4 SUV to take on the Volvo XC40 Recharge
Kia EV4 SUV to take on the Volvo XC40 Recharge
Best new car deals 2022: this week's top car offers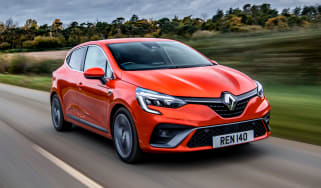 Best new car deals 2022: this week's top car offers
New electric MG4 hatch to start at £25,995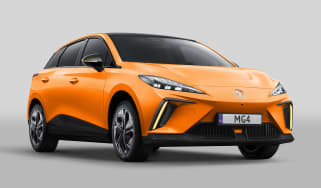 New electric MG4 hatch to start at £25,995