Mitsubishi admits mishandling fuel economy tests
At a press conference in Tokyo, Mitsubishi said some of its cars sold in Japan had poorer fuel economy than indicated by official figures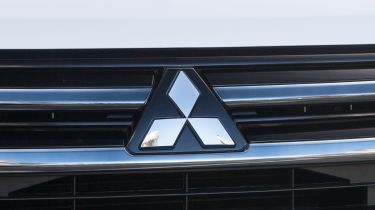 With the 'dieselgate' emissions scandal still chuntering away in the background, Mitsubishi has announced that the true fuel-economy figures of some of the cars it sells in Japan are worse than indicated by the official data.
Speaking at a press conference in Tokyo, officials from Mitsubishi said that Nissan, with which it manufactures certain cars for the Japanese market, brought inconsistencies in the data to light.
The 600,000 or so vehicles said to be affected are thought to be small 'Kei cars' designed to work around strict Japanese tax and licensing laws. Roughly 150,000 Mitsubishi and 468,000 Nissan vehicles are said to be affected.
Shares in Mitsubishi dropped by around 15% in the run-up to the announcement. A full internal investigation has been launched to find out exactly what went on, while there's likely to be close scrutiny of Mitsubishi models bound for overseas markets.
Mitsubishi has publicly admitted to inaccuracies in its figures, with some sources blaming rogue employees, who are said to have changed tyre pressures in an effort to improve fuel consumption.
At the moment, there's no indication that UK-market Mitsubishis are affected as Lance Bradley, Managing Director for Mitsubishi Motors in the UK has said: "Mitsubishi Motors Corporation has acted quickly and decisively. We understand that such issues are of great concern to consumers. I would like to reassure everyone that there is no evidence to suggest that UK or European models are affected'.
Mitsubishi's Vice President, Ryugo Nakao, has since admitted the company has falsified fuel economy data. At a press conference he said: "For the domestic [Japanese] market, we have been using that method [of calculating economy data] since 1991."
His speech indicated the problem is more entrenched than first thought, and the number of models affected is not yet known.
We'll bring you more information as and when we know more.