Mercedes-Benz B-Class due in 2012
Making it's world premier at the 2011 Frankfurt Motor Show, the new Mercedes-Benz B-Class mini MPV features new engines and a dual-clutch transmission.
The new Mercedes-Benz B-Class will make it's debut at the 2011 Frankfurt Motor Show, boasting several new, more efficient petrol and diesel engines plus higher passenger comfort levels.
Sitting five centimetres lower than it's predecessor, drivers of the new B-Class also sit closer to the road thanks to a 86mm lower seat height. Due to a lower floor and more upright seating position, the new B-Class features more rear legroom than both S- and E-Class models. The range will include four separate trim levels.
Two new 1.6-litre petrol engines are available, in either 122bhp or 156bhp form and two new 1.8-litre diesel engines join the line-up offering 109bhp and 136bhp.
Mercedes are also offering the new B-Class with a fully automated seven-speed dual clutch transmission or a traditional six-speed manual gearbox.
The new B-Class is also the first car in this segment to feature Collision Prevention Assist, a radar-based collision warning system. The system emits a noise if it identifies an obstacle and prepares the Brake Assist feature which increases emergency braking pressure, in order to reduce stopping distances and prevent rear-end collisions.
No official prices have been released but the new B-Class will be available to UK customers in March 2012.
To view the full Mercedes-Benz range, visit CarBuyer's Mercedes-Benz reviews page
Top 10 best cheap-to-run cars 2022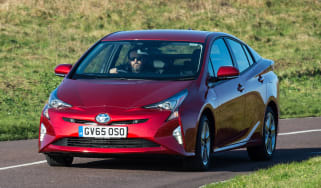 Top 10 best cheap-to-run cars 2022
UK road tax 2022: VED tax rates and bands explained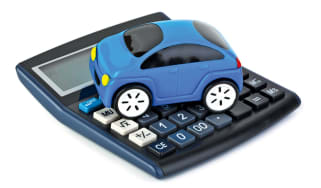 UK road tax 2022: VED tax rates and bands explained
Best new car deals 2022: this week's top car offers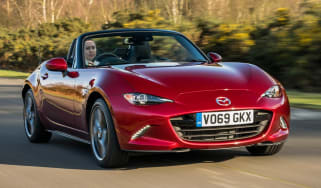 Best new car deals 2022: this week's top car offers