Mercedes reveals its new C63
Details revealed on new range-topping C63 AMG which is due to join the new Mercedes C-Class Coupe line-up this summer.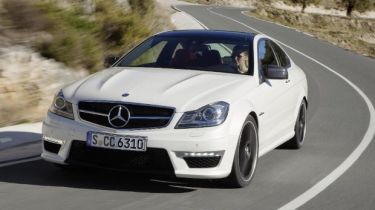 Mercedes has revealed the flagship model for its new C-Class Coupe line-up. The C63 AMG model will go on sale in July and features AMG's 6.2-litre hand-built V8.
Delivering a staggering 451bhp and 600Nm, the C63 takes only 4.5 seconds to sprint from 0-62mph and thanks to a Controlled Efficiency mode on the engine it returns 23.5mpg and 280g/km.
There is also the possibility of an additional AMG Performance Package, which includes parts from the SLS, plus an extra 29bhp. The Performance Package also adds composite brake discs and a sports steering wheel covered in Alcantara.
Both models feature AMG's Speedshift seven-speed automatic gearbox as standard and this means that in S+ mode, gearchanges are completed in just 100ms.
The AMG C-Class Coupe also gets a different suspension setup from the rest of the range, plus larger, more powerful brakes and sports steering.
Styling wise the AMG version gets a new front bumper, different LED daytime running lights and an aluminium bonnet. AMG badges, lightweight alloy wheels and a rear diffuser are also included.
Inside, there are new sportier dials, sports seats with a range of upholstery options and a sports steering wheel, while all of the safety equipment from the C-Class Coupe range is also included.
Prices for the AMG model are currently unconfirmed, but are expected to be similar to BMW's M3 Coupe, which starts at £54,545, and the Audi RS5, which is priced at £58,685.
Electric MG 4 to arrive in September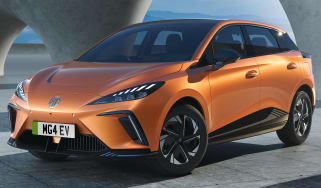 Electric MG 4 to arrive in September
Engine management light: top 5 causes of amber engine warning light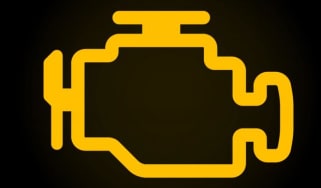 Engine management light: top 5 causes of amber engine warning light
Best new car deals 2022: this week's top car offers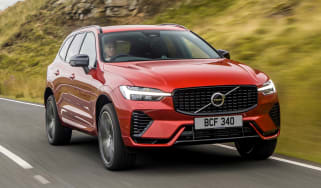 Best new car deals 2022: this week's top car offers