New Bentley Continental GTC convertible
The Bentley Continental GTC convertible now joins the new GT coupe that was launched last year. Featuring more power, space and technology, the latest GTC also promises a more involving drive.
The open-top Bentley Continental is back. Bentley's latest, all-new Continental GT was launched last year in coupe form and is now joined by the Continental GTC convertible.
Priced at £149,350 the GTC is available to order now, with initial deliveries expected in late 2011.
Featuring a more muscular appearance the new four-seater GTC features 20-inch alloy wheels as standard, whilst on the inside the interior is more spacious with a huge range of veneers, carpets and leather options- all hand crafted by Bentley's craftsmen and women. Bentley have also introduced a new touch-screen sat-nav and entertainment system.
Under the bonnet sits Bentley's re-worked 6.0-litre W12 engine, as fitted in the coupe version, producing 567bhp and 700Nm of torque. Flat-out the GTC will be doing 195mph and is capable of 0-62mph in 4.8 seconds.
Featuring four-wheel drive and a new Quckshift transmission, the new model sends more of the engine's torque to the rear wheels for more driver involvment. The front and rear tracks have also been widened, along with improvements to steering and suspension.
A Bentley Motors spokesperson added, "The GTC has always been the most emotional model in the Continental range and a showcase for Bentley design. With its tailored soft top, the GTC is a pure British convertible true to those classic Bentleys of the past. However, the technology, performance and overall design excellence invested in this model means that we are now writing a new chapter for the Bentley convertible driver."
To view the full Bentley range, visit CarBuyer's Bentley reviews page
New electric MG4 hatch to start at £25,995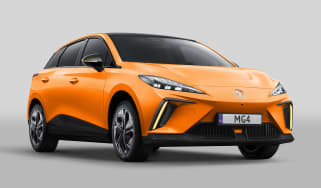 New electric MG4 hatch to start at £25,995
Best new car deals 2022: this week's top car offers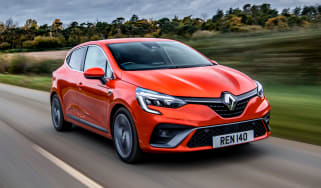 Best new car deals 2022: this week's top car offers
Kia EV4 SUV to take on the Volvo XC40 Recharge
Kia EV4 SUV to take on the Volvo XC40 Recharge