New Porsche Boxster prices announced
Porsche has announced prices for the new Boxster, available in the UK from 5 May.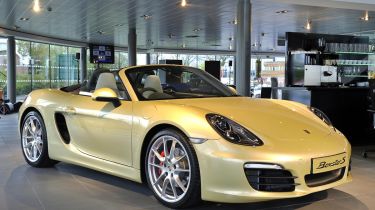 This weekend sees the arrival of the new Porsche Boxster, priced from £37,589 for the standard model and from £45,384 for the Boxster S.
The new Boxster boasts an all-new lightweight body with a lower roofline, new engines and revised styling. It also weighs 35kg less than its predecessor.
The reduction in weight improves fuel efficiency by up to 35 per cent while also increasing performance.
The standard 265bhp 2.7-litre model is capable of 0-62mph in 5.5 seconds, while the 315bhp 3.4-litre Boxster S manages it in just 4.8 seconds. Both models are fitted with a six-speed manual gearbox as standard with the seven-speed PDK automatic available as an option.
When fitted with the PDK transmission fuel consumption is 36.7mpg for the Boxster and 35.3mpg for the Boxster S. Emissions are 180g/km and 188g/km respectively.
Standard equipment includes suede seats, 18-inch alloy wheels, stop/start and sport mode, remote control roof, CD player with colour touchscreen and a USB port.
The Boxster S adds 19-inch alloy wheels, part-leather seats and xenon headlights.
All new Porsche customers receive a complimentary driving course at the Porsche Experience Centre, Silverstone.
To view the full Porsche range, visit CarBuyer's Porsche reviews page.
Top 10 best cheap-to-run cars 2022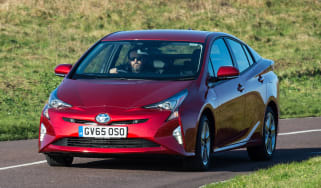 Top 10 best cheap-to-run cars 2022
UK road tax 2022: VED tax rates and bands explained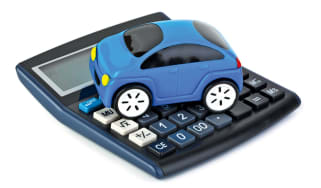 UK road tax 2022: VED tax rates and bands explained
Best new car deals 2022: this week's top car offers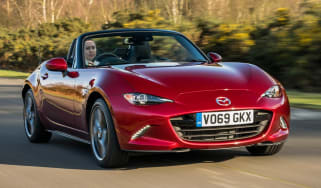 Best new car deals 2022: this week's top car offers