New Renault Clio Renaultsport 200 Turbo
Renault's new hot hatchback is unveiled at the Paris Motor Show.
The new Renault Clio Renaultsport 200 will be powered by a 1.6-litre turbocharged engine. It will produce 200bhp but reduce CO2 emissions by up to 25 per cent compared to the previous model. It will also be fitted with a six-speed dual-clutch gearbox, with paddles on the steering wheel so the driver can change gears manually. Three driving modes will be available – Normal, Sport and Race – and all models come with a launch control system as standard.
Inside, you'll get a touchscreen sat-nav, entertainment system, Bluetooth and USB connectivity, plus keyless entry and start. You can also use the R-Sound Effect function to select your preferred engine noise, which is piped through the stereo speakers and tuned to the speed and acceleration of the car.
The Clio Renaultsport 200 also comes with 17-inch alloy wheels, Formula One-inspired front and rear bumpers, LED daytime running lights, a new front grille and a new spoiler. Renault claims that the new spoiler and diffuser generate 20 and 80 per cent extra downforce, respectively.
Drivers will be able to choose from four different design themes that can be combined with numerous add-ons and motifs to personalise the car to the owner's content.
To view the full Renault range, visit the CarBuyer Renault reviews page.
Nissan Ariya vs Volvo XC40 vs Volkswagen ID.4 - which is best?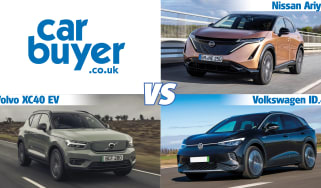 Nissan Ariya vs Volvo XC40 vs Volkswagen ID.4 - which is best?
Best new car deals 2022: this week's top car offers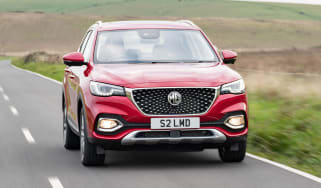 Best new car deals 2022: this week's top car offers
Top 10 best electric family cars 2022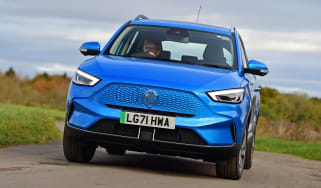 Top 10 best electric family cars 2022