New Skoda Rapid revealed
The new Skoda Rapid goes on sale in Europe in the autumn.
Here's a first look at the new Skoda Rapid. Volkswagen's value brand says the Rapid will set a new benchmark for roominess in the compact saloon market, while sporting a new design style that Skoda will be rolling out across its range.
Sitting between the Fabia and Octavia in terms of size and price, the Rapid is part of Skoda's new growth strategy and goes on sale in European markets (including the UK) this autumn, targeted specifically at families looking for a roomy first car at an affordable price. Expected to start at just under £13,000, the Rapid is intended to take on the Ford Focus and VW Golf – which cost £1,000 and £3,500 more, respectively.
"The Rapid is a roomy, elegant and affordable car for the whole family, with clever solutions, cutting-edge technology and high economy," says Skoda CEO Winfried Vahland of the new model. "In short, it's a car permitting mobility in a comfortable, reasonably priced and environmentally friendly package."
The outside sports a refreshed take on Skoda's familiar front end, with a new brand logo, rounded bonnet, chrome-edged grill and "cloverleaf" headlights, plus a large tailgate at the rear.
Inside, Skoda promises plenty of room within its 4.48-by-1.7-metre body for five passengers and their baggage, all protected by comprehensive safety equipment. Plus, the Rapid's promised 500 litres of boot space (with the rear seats up) tops the Golf's 350 litres and the Focus' 316 litres. Five petrol and two diesel engines will be on offer.
Skoda will unveil the Rapid at the 2012 Paris Motor Show at the end of September, with an expected UK launch to follow in November.
To view the full Skoda range, visit CarBuyer's Skoda reviews page.
Engine management light: top 5 causes of amber engine warning light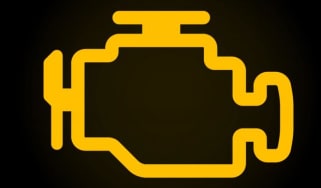 Engine management light: top 5 causes of amber engine warning light
Top 10 cheapest electric cars 2022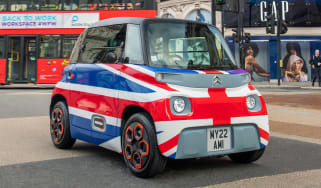 Top 10 cheapest electric cars 2022
Top 10 best electric SUVs 2022
Top 10 best electric SUVs 2022