New Volkswagen Beetle Cabriolet
Volkswagen has released pictures and details of its all-new Beetle Cabriolet.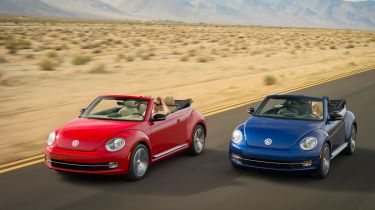 Official pictures have been released of the third-generation Volkswagen Beetle Cabriolet, ahead of its arrival in showrooms in spring.
The new Beetle Cabriolet gets the same bubble shape and bold, round headlights as the Beetle hatchback on which it is based. It has a lower roofline and a more upright windscreen, though, which echoes the design of the original 60s Beetle convertible.
Inside, the retro theme continues, with a large, round instrument cluster and infotainment system.
The soft-top roof folds flat in 10 seconds and can be operated at low speeds. There should be plenty of room for four adults, too, while the rear seats will fold flat for maximum practicality.
The Beetle Cabriolet will be available with a choice of seven engines from launch, including an entry-level 1.2-litre TSI and a range-topping 197bhp 2.0-litre TSI petrol. The range will also include a set of economical 1.6-litre and 2.0-litre TDI diesel units.
UK deliveries are expected to start in the spring. Although Volkswagen hasn't announced prices, they are expected to start from around £18,500. Exact specifications will be announced closer to the new car's launch next year.
For more on the Volkswagen Beetle, see our CarBuyer Beetle review.
To view the full Volkswagen range, visit the CarBuyer Volkswagen reviews page.
UK road tax 2022: VED tax rates and bands explained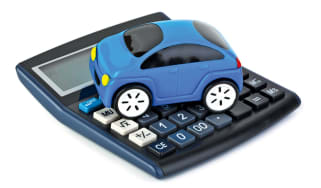 UK road tax 2022: VED tax rates and bands explained
Top 10 best economical 4x4s, SUVs and crossovers 2022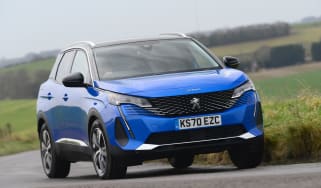 Top 10 best economical 4x4s, SUVs and crossovers 2022
Top 10 best used small cars 2022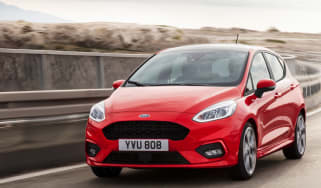 Top 10 best used small cars 2022