Nissan confirms new Micra DIG-S prices
The new Nissan Micra DIG-S aims to offer petrol engine performance but with diesel engine economy. Prices start from £11,150 for the entry level Visia model.
Nissan has confirmed prices for the Micra DIG-S, a new low-emission range of petrol engined Micras available from 1st September 2011. DIG-S stands for "Direct Injection Gasoline - Supercharged".
Powered by a 1.2-litre, three-cylinder supercharged petrol engine producing 98bhp, there are three versions to choose from, the Visia, Acenta and Tekna. Entry level Visia models are capable of 68.9mpg, with higher spec models achieving 65.7mpg on the combined cycle.
Prices start from £11,150 for the Visia model (representing a £1,000 hike over standard models), rising to £13,650 for top of the range Tekna models. Buyers have the choice of a five-speed manual or an optional automatic transmission that carries a £1,000 premium.
The improvements in economy are the result of several efficiency measures that include the use of intelligent battery re-generation and a stop / start function that cuts the engine whilst stationary.
To view the full Nissan range visit our Nissan reviews page
New electric MG4 hatch to start at £25,995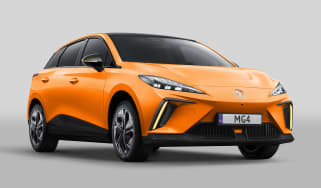 New electric MG4 hatch to start at £25,995
Kia EV4 SUV to take on the Volvo XC40 Recharge
Kia EV4 SUV to take on the Volvo XC40 Recharge
Best new car deals 2022: this week's top car offers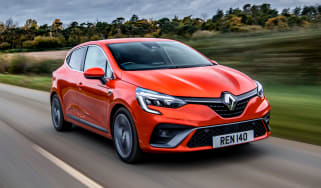 Best new car deals 2022: this week's top car offers