How to pass an MoT test (sponsored)
The simple steps you can take to ensure your car has the best chance of passing its MoT test first time.
An MoT test is a legal requirement for cars over three years old. The annual test ensures the car meets the minimum standards for roadworthiness.
Most main dealers will be able to carry out an MoT test and motorists should consider their local dealer centre for a guarantee of good service, and the confidence genuine approved parts will be used.
The test will cost you a maximum of £54.85, although it's worth hunting out centres that will retest your car for free should it fail.
The MoT test covers a range of areas related to safety and environmental standards. Unlike a service, an MoT isn't about getting mechanical work carried out; although should your car fail its test, some rectification work may need to be completed.
In order to avoid this, and the additional costs incurred, it's important to spend a few minutes getting your car ready for the test – even if that means identifying potential faults to tell your tester. That'll provide an opportunity for the tester to fix the faults before the test.
Should your car fail, you'll be left with the expense and inconvenience of your car being unavailable while repair work is carried out and the car retested.
Read on to find out about the simple steps you can take to give your car the best chance of passing its MoT test.
Tyres
Tyres aren't cheap, but they're essential to keep your car safe on the road. The Highway Code recommends you check the pressure and the general condition of your tyre every week. Despite this, many motorists ignore them until MoT time.
Tyres must have at least 1.6mm of tread across the middle three-quarters of the tyre, although you should consider replacing them when the depth reaches 3mm. You can use a tyre tread depth gauge to check, or your local dealer centre can do this for you and advise on the best course of action.
Tyres that have serious cuts, bulges or other damage will cause the car to fail the test too.
Although there's no avoiding replacing your tyres when the tread is low, you can extend the life of your tyres by always ensuring they're correctly inflated and driving gently.
Lights and bulbs
Checking all the lights on your car function correctly is one of the easiest checks you can make. All of the exterior lights – brake lights, sidelights, foglights, indicators and headlights on both dipped and full beam – must work correctly in order to secure a pass.
Try them all, although you'll need a friend to check your brake lights while you press the pedal.
A blown bulb is the most likely cause of a faulty light. Depending on which one needs replacing, and which car you have, a replacement can be very easy or rather tricky. Some high street car spares shops will fit a new bulb for you for a few pounds, or your local dealer centre can do it.
As with worn tyres, you should make sure this work is carried out as soon as possible, rather than waiting for your MoT test.
Windscreen
Even the most careful drivers will encounter a stone chip in their windscreen at some point.
The rules on what damage to your windscreen is acceptable and what isn't are quite complicated. Generally speaking, chips larger than 10mm in front of the driver within the area swept by the windscreen wiper will constitute an MoT failure.
Chips larger than 40mm elsewhere on the windscreen will also cause an MoT failure.
Many car insurance policies include windscreen cover allowing you to have a damaged windscreen repaired or replaced without losing your no-claims bonus.
If you've not got windscreen cover or your windscreen can't be repaired, your local dealer centre will be able to advise on the best course of action.
The MoT tester will also look at your windscreen wipers, which must clear the windscreen effectively to provide a clear view of the road ahead
The good news is replacing windscreen wipers is cheap and easy. If your windscreen washer jets don't work, check the screenwash bottle isn't empty. Gently inserting the tip of a pin into the washer jets to correctly align them is a simple way of ensuring water is directed onto, and not over the top, of your windscreen.
Fuel and fluids
There are a number of fluids your car requires to run efficiently and safely. The majority of these are easy to check and top up if necessary.
It sounds obvious, but make sure you've enough petrol or diesel – and if you've an electric car, make sure it's charged. If an MoT tester can't move the car or it conks out halfway through the test, it'll not pass.
Your windscreen washer fluid is just as easy to top up. Simply locate the cap under the bonnet that's illustrated with a windscreen logo, pop it off and top it up with screenwash available from your local car spares shop, petrol station or main dealer.
Number plates
Number plates should be clean and easy to read, so give them a wipe before you drive to the MoT test centre. They should be visible to read from a distance.
Older number plates can crack, fade or delaminate meaning they become hard to read. If that's the case, you'll need to replace them.
Your number plates should display the correct style of lettering and use the correct spacing. If you've bought your car from a main dealer, you'll be fine. Some owners may change their plates for non-standard ones, so if you've bought a used car with them already fitted, you'll need to change them immediately.
Number plates are relatively inexpensive and most car spares shops, or your local dealer will be able to supply them. They attach to the car either by a pair of screws or double-sided tape.
You'll need to take your logbook (also known as the V5C) to the number plate supplier to prove you're the owner of the car.
Battery
If your car is struggling to start, it could be that your car battery has started to fail. Your local dealer centre will be able to check this for you.
Assuming it's just the battery that is faulty, rather than a problem with the charging system, it'll need replacing. Car batteries can be quite expensive, but it's a straightforward job for a garage to fit one for you.
It's a good idea you get a faulty battery replaced as soon as it starts to become a problem to avoid you getting stranded. Again, if the tester is unable to start the car it will not pass its MoT.
Visit Nissan.co.uk to find your local Nissan dealer.
New 2020 Kia Stonic SUV: prices and specs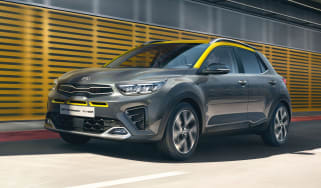 New 2020 Kia Stonic SUV: prices and specs
Updated Jaguar XF launched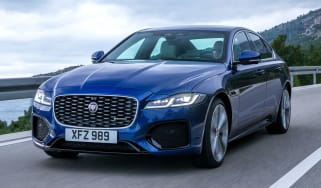 Updated Jaguar XF launched
Updated Peugeot 5008 starts at £29,585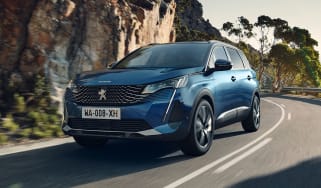 Updated Peugeot 5008 starts at £29,585