Renault Fluence Z.E. prices announced
Renault's new fully electric car, the Fluence Z.E. will be launched by mid-2012, priced at £17,850.
The Renault Fluence Z.E. electric four-door saloon, will be available to buy in the UK by mid-2012.
Built in Turkey, the zero-emission saloon is powered by a 95bhp electric motor that operates in near silence.
The Fluence Z.E. has a range of approximately 115 miles and costs around £3 to fully recharge the batteries. Priced at £22,850 buyers will be eligible for a Governemnt Grant of £5,000 bringing the price to £17,850 - close to that of a traditional petrol or diesel-engined competitor.
Owners also face a monthly battery hire cost of around £81 which includes 24 Hour breakdown cover. By leasing the battery from Renault, buyers benefit from a lower purchase price and reduce the risk of expensive maintenance costs.
Fluence buyers can opt to install a Chargmaster charging point in their home or work place in order to re-charge the Fluence's battery most efficiently. A full charge takes between six and eight hours with this system.
Alternatively the Fluence Z.E. can also be plugged into a traditional domestic plug socket for up to 12 hours in order to receive a full charge.
Read CarBuyer's Renault Fleunce Z.E. review here
New electric MG4 hatch to start at £25,995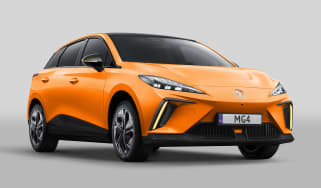 New electric MG4 hatch to start at £25,995
Kia EV4 SUV to take on the Volvo XC40 Recharge
Kia EV4 SUV to take on the Volvo XC40 Recharge
Best new car deals 2022: this week's top car offers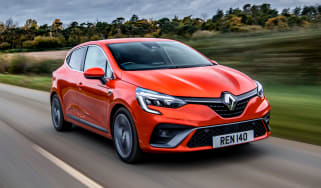 Best new car deals 2022: this week's top car offers