Toyota Prius Plug-in Hybrid prepares for 2012 launch
The new Toyota Prius Plug-in Hybrid will go in sale in the UK priced at less than £31,000, offering buyers 134mpg capability.
Toyota's new Prius Plug-in Hybrid, will be priced at less than £31,000 when it goes on sale in the first half of 2012. It will also be eligible for Government funding of up to £5,000.
Offering buyers very impressive fuel economy, the Prius hatchback Plug-in features an electric motor, a lithium-ion battery and a 1.8-litre VVT-i petrol engine.
Capable of traveling 14 miles solely under electric power from its hybrid battery, the Prius then automatically switches to its petrol engine, extending the range to normal car standards.
Toyota predicts that the new plug-in Prius will be capable of 134mpg and emit just 49g/km of CO2. As a result the Prius Plug-in will boast very low running costs- free Road Tax, London Congestion Charge exemption and tiny fuel costs.
Requiring only an hour and a half to fully recharge from a domestic or workplace-based plug socket Toyota are hoping to attract both private and company buyers. The Benefit-in-Kind tax rate for company car users is expected to be approximately £52 a month, with 100 per cent Write Down Allowance for businesses.
A Toyota spokesperson said. "Prius Plug-in Hybrid will be an exciting and valuable addition to what is already an industry-leading Toyota range that delivers significant financial benefits to companies and company car drivers with advanced and highly efficient models such as Prius and the British-built Auris Hybrid."
To view the full Toyota range, visit CarBuyer's Toyota reviews page
New electric MG4 hatch to start at £25,995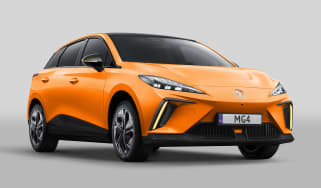 New electric MG4 hatch to start at £25,995
Kia EV4 SUV to take on the Volvo XC40 Recharge
Kia EV4 SUV to take on the Volvo XC40 Recharge
Best new car deals 2022: this week's top car offers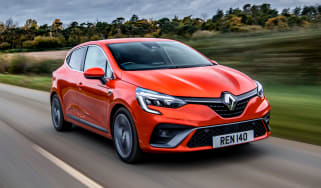 Best new car deals 2022: this week's top car offers