Vauxhall Adam prices and specs announced
Over a million customer combinations available for the Jam, Glam and Slam.
Personalisation is the keyword for Vauxhall's new city car, the Adam. The three versions – Jam (fashionable), Glam (elegant) and Slam (sporty) – offer 20 different wheel designs, more than a dozen interior shades and 12 different body colours, many of which are unique to the Adam. And the names for those body colours are equally, well, colourful: I'll Be Black, Papa Don't Peach, James Blonde, Saturday White Fever and Buzz Lightgreen to name a few. The car can be further customised with one of the option packs, such as Two-Tone black, flamboyant Twisted or the bolder Extreme. Each pack provides unique combinations of colour, roof, wheel, mirror caps, logo bar and interior trim design. The outer floating roof can also be customised in either I'll Be Black, White My Fire or Men In Brown. Or you can opt for a fixed glazed panel.
The wheels can be either 16-inch or 18-inch alloys, with 20 different design to choose from, including extra coloured wheel clips on the 18-inch rims. Finally, exterior decal packs – Jam Splat, Glam Fly and Slam Stripes – can be applied to mirrors, side and roof of the car.
Inside, the ability to personalise is even greater - too great to list here. But you can have ambient coloured LED lights throughout, and the ceiling can be personalised with a selection of printed motifs, such as clouds and leaves, or with more than 60 LED lights to simulate a night sky effect.
The Adam will initially be offered with a choice of three petrol engines – a 1.2-litre 68bhp, a 1.4-litre 85bhp and a 1.4-litre 98bhp, all of which come with stop-start. The most economical engine returns 56.5mpg and emits just 118g/km. Vauxhall plans for the Adam to eventually house its next generation of small petrol engine, which will have direct injection and a turbocharger, plus a new six-speed gearbox.
You can order the three-door Vauxhall Adam now, with the first cars arriving in showrooms at the end of February. The Jam starts at £11,255, the Glam at £12,650 and the Slam at £13,150. All new Vauxhalls come with its lifetime warranty.
To view the full Vauxhall range, visit the CarBuyer Vauxhall reviews page.
Nissan Ariya vs Volvo XC40 vs Volkswagen ID.4 - which is best?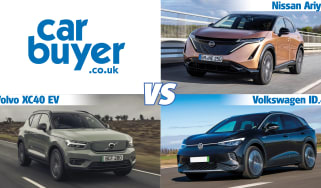 Nissan Ariya vs Volvo XC40 vs Volkswagen ID.4 - which is best?
Best new car deals 2022: this week's top car offers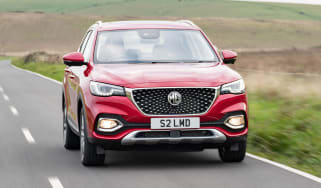 Best new car deals 2022: this week's top car offers
Top 10 best electric family cars 2022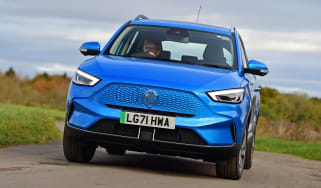 Top 10 best electric family cars 2022