Vauxhall revives its VXR8 saloon
Vauxhall revives it's Australian sourced VXR8 muscle car for 2011, with the new model boasting a revised interior and exterior, due to go on sale in March.
Vauxhall's most powerful model is back! Sales of the muscle car style VXR8 stopped in March this year, but now the firm has unveiled an updated model with a new, tougher look.
As before, the car is based on the Australian built Holden Commodore – itself tuned by performance division HSV – and features a new matt-black 'Shockwave' grille at the front, similar in design to the SEAT Ibiza Bocanegra hatchback.
Meanwhile, at the back there are twin chrome exhaust pipes and a redesigned rear spoiler. To go with its fresh look, the VXR8 also promises an improved driving experience thanks to Magnetic Ride Control – a first for the model. The system constantly adapts the ride to help find the best compromise between comfort and handling agility, as the technology can alter the rigidity of the dampers using electricity.
Inside, leather trimmed seats come as standard equipment, as do Bluetooth connectivity for mobile phones and a colour touchscreen interface. In addition, the centre console is redesigned for a cleaner, more upmarket look.
There's been no toning down of the performance, however. Under the bonnet is the same 6.2-litre V8 petrol engine as before. This sends 425bhp to the rear wheels via a six-speed manual or automatic gearbox.
Performance is impressive too, with 0-62mph taking only 4.9 seconds, aided by a new launch control system that kicks in when you accelerate hard from a standstill. The bad news is a big price hike, from £37,105 up to £49,500 for the base model. The updated VXR8 goes on sale in March next year.
New electric MG4 hatch to start at £25,995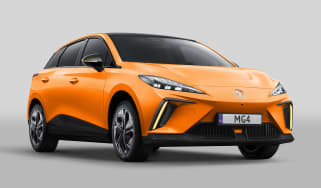 New electric MG4 hatch to start at £25,995
Best new car deals 2022: this week's top car offers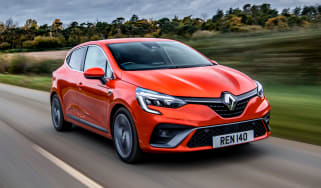 Best new car deals 2022: this week's top car offers
Kia EV4 SUV to take on the Volvo XC40 Recharge
Kia EV4 SUV to take on the Volvo XC40 Recharge