Volvo's amazing S40 'Swappage' Christmas deals
There are serious discounts to be had on new Volvo models in the run-up to christmas, and we've got all the details on bargains for the S40 saloon and V50 estate.
Volvo wants to save you money! The Swedish car maker has persisted with offering a scrappage style trade-in scheme long after the Government called an end to the official allowances back in April.
The aim of the scheme was not only to encourage sales either, with the premise being that people would swap environmentally unfriendly bangers for significantly cleaner new cars - therefore reducing the country's overall carbon footprint.
That's why Volvo are still offering massive discounts on all of their efficient 'DRIVe' models, with one of the best deals being on the stylish S40 saloon. For anyone without a car to exchange, there's also some great finance packages on offer. We give you all the details of both deals below.
There's £4,012 off the on the road price of a new £23,520 Volvo S40 equipped with the 1.6-litre diesel engine and start/stop technology in SE Lux trim when exchanging a car that's seven years old or more. If you're looking for an estate version, then there's even more cash to be saved, with £4,266 off a £24,970 Volvo V50 1.6D DRIVe SE Lux.
In addition to the price-drop, Volvo will even sweeten the deal further and give you the market value of your old car too. On the finance front, the desirable R-Design D3 diesel model, which comes with 113bhp, can be had for £386 a month over a three year period, with a £4,691 initial deposit. The annual mileage limit (which protects the resale value of the car) is capped at 12,000 a year, and interest is charged at a reasonable 7.9% APR typical.
Both offers will run until the end of December
Nissan Ariya vs Volvo XC40 vs Volkswagen ID.4 - which is best?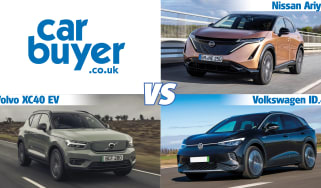 Nissan Ariya vs Volvo XC40 vs Volkswagen ID.4 - which is best?
Best new car deals 2022: this week's top car offers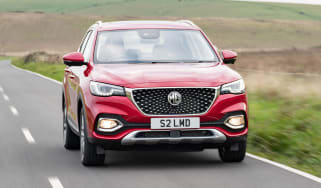 Best new car deals 2022: this week's top car offers
Top 10 best electric family cars 2022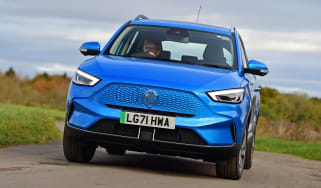 Top 10 best electric family cars 2022