The VW Golf cabriolet returns
Volkswagen introduces a new Golf cabriolet at this year's Geneva Motor Show. Promising sharp handling with six engine options, the new cabriolet will go on sale in time for the summer 2012.
Volkswagen has unveiled an all-new Golf Cabriolet, almost ten years to the day that the last version was introduced.
Set to go on sale in summer 2012, priced £20,000, the newcomer is a two door, four-seater with a canvas folding roof and innovative pop-up rollover protection system - which debuted on the recently facelifted Eos cabriolet.
The roof takes 9.5 seconds to raise or lower, and works at speeds of up to 18mph. Reinforced side sills, doors and bodywork ensure accurate steering, meaning the car is as good to drive as the hatchback on which it is based.
The Cabriolet will offer drivers four petrol engines, ranging from a 104bhp 1.2 to a 207bhp 2.0-litre unit. Diesel choices include a 104bhp 1.6-litre and a 138bhp 2.0-litre TDI. Volkswagen's DSG gearbox will be available on all but the smallest engine capacity models.
To find out more visit our Volkswagen Golf Cabriolet review page.
Engine management light: top 5 causes of amber engine warning light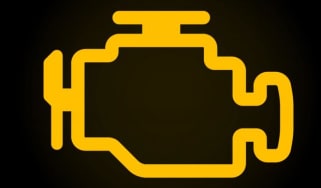 Engine management light: top 5 causes of amber engine warning light
Top 10 cheapest electric cars 2022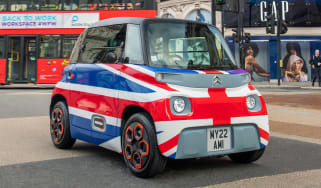 Top 10 cheapest electric cars 2022
Best new car deals 2022: this week's top car offers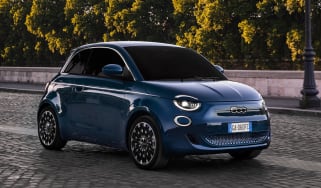 Best new car deals 2022: this week's top car offers