Used Jaguar XF buying guide: 2008-2015 (Mk1)
The Jaguar XF marked the start of the British marque's revolution, with a sleek new style and more up-to-date interior
Look at Jaguar models before the XF and their design cues were straight out of the 1960s, harking back to Jaguar's glory days and appealing to very conservative, loyal buyers. The Jaguar XF changed all that, with modern lines, far better build quality and the class-leading handling you'd want from a Jaguar.
Arriving in 2008, the Jaguar XF was a replacement for the S-Type, with either a 2.7-litre V6 diesel, 3.0-litre V6 petrol or 4.2-litre V8 petrol, which also came in a supercharged SV8 version with 410bhp.
Just a year later, the 4.2-litre was replaced with a 5.0-litre and the SV8 was renamed the XFR, but more importantly for most used buyers, the 2.7-litre diesel was also swapped for a 3.0-litre with 237bhp. In 2010, an XF S version of the diesel arrived too, with 275bhp to satisfy driving enthusiasts with an eye on economy.
A facelift came in September 2011 and the XF got a four-cylinder engine for the first time: a 2.2-litre diesel with 188bhp aimed squarely at the BMW 520d. It took a long time, but in 2012 the XF Sportbrake estate finally arrived, along with a detuned 161bhp diesel for even better economy.
Finally, in 2013 the slightly barmy XFR-S went on sale, with a 542bhp version of the 5.0-litre V8 and a huge rear spoiler.
Two-year-old cars will be between £16,000 and £38,000 depending on specification, while a four-year-old XF will be in the £13,500 to £20,000 bracket. Visit our sister site BuyaCar for the latest used Jaguar XF prices and deals.
What is the best Jaguar XF Mk1 version?
Predominantly sold with diesel engines in the UK, every version of the Jaguar XF is smooth, powerful and refined, although the 2.2-litre diesel might take Jaguar purists some time to get used to. The 2.7-litre diesel is quick enough, but the 3.0-litre is a fantastic engine, especially in the XF S model.
Being a Jaguar, there aren't any versions without even basic mod-cons: satellite navigation, climate control, cruise control, leather trim, 17-inch alloy wheels and rear parking sensors are all fitted to the Luxury version. Premium Luxury adds further power seat adjustment, an uprated stereo, larger wheels and a useful heated windscreen. The top-spec Portfolio trim should improve long trips, with heated and cooled seats, a 1,200-watt amplifier, dimming rear mirrors, 19-inch alloy wheels and optional DAB digital radio and radar cruise control.
Jaguar XF Mk1: What to look out for
The XF has a tyre-pressure monitoring system using valve sensors that can corrode and cause issues, so check each wheel for signs of this. You'll also want to ensure everything works correctly, as the XF can have electrical gremlins, irrespective of when it was built. Rear brake pads can wear prematurely, leading to damaged discs if left unchecked, so ensure they've been maintained correctly. The particulate sensor fitted to 3.0-litre diesel models can also fail, putting the car into a 'limp-home' safety mode, but once the sensor is changed the XF should drive normally again.
There have been 13 recalls issued for the XF, with the first addressing rear seatbelt issues in September 2008 and another coming just three months after for an instrument cluster issue. Potential fuel starvation issues triggered recalls in October and December 2009, August 2010 and December 2012, while a June 2011 recall centred on power steering issues. Potential fuel leaks came under scrutiny in December 2012 and August 2013.
Servicing & parts
Servicing intervals are annual, or every 15,000 miles for petrol engines and 16,000 miles for diesels. They alternate between minor and major services, costing around £350 and £450 respectively. Other costs to plan for include £90 for new brake fluid every three years and £110 for new engine coolant after five years. It's also very important to note that the 2.7-litre is the only engine requiring a cambelt change, costing an eye-watering £798, although this is only after 112,000 miles or every decade. The air-conditioning should be checked every service and costs around £90 to recharge.
Should I buy one?
Yes – the Jaguar XF is sure to go down as a design classic, with fantastic handling and more character than German rivals like the BMW 5 Series, Audi A6 and Mercedes E-Class. It doesn't have the best reliability record, but there are plenty of used XFs to choose from. It's also quite easy to spot lovingly cared for and fastidiously maintained examples next to those that have been neglected, look shabby and having missing service history.
Nissan Ariya vs Volvo XC40 vs Volkswagen ID.4 - which is best?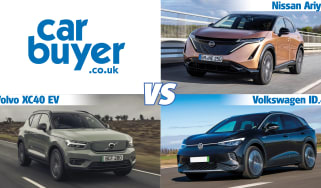 Nissan Ariya vs Volvo XC40 vs Volkswagen ID.4 - which is best?
Best new car deals 2022: this week's top car offers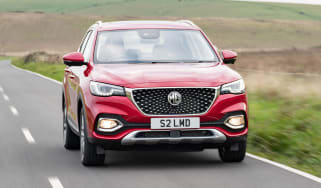 Best new car deals 2022: this week's top car offers
Kia Niro EV review