Remanufactured parts vs secondhand parts
Think official parts are too pricy and don't want to go second hand? Remanufactured parts are a great alternative
As a car gets on in years, many drivers are less happy about spending large sums on maintenance. That means there's a huge demand for used parts from breakers and salvage yards and on internet auction sites.
But while the price may be cheap, you never really know what you're buying. Has the part been maintained over its life? How long was it used for? And because car makers continually tweak the designs of parts, can you be sure that it'll actually fit?
That's not to say that using second hand parts is a poor choice, rather one that requires the confidence to select the right part; the knowledge to fit it and the skill to spot a good part from a dud.
What are remanufactured parts?
Remanufactured parts are used original manufacturer parts that have been stripped and any worn components replaced.
They're different to refurbished or reconditioned parts as here you can expect the part to be cleaned, a few of the components replaced and they'll show a level of wear.
Remanufactured parts are, to all intents and purposes, brand new. That means remanufactured parts, sometimes called 'reman' parts, will be just as reliable as if you used a brand new part.
Of course, new genuine parts are also available and are generally the parts of choice for owners of newer cars as they come fully approved by the manufacturer and will be supplied with a warranty.
How do remanufactured parts differ from second hand parts?
Second hand parts you might buy from a breaker or a vehicle dismantler are usually stripped from written off cars, or cars that have reached the end of their economic life. Once acquired by a dismantler, the car will be stripped of anything that can be removed, sold on and reused.
The parts will usually be cleaned and labelled and ready for you to purchase. Occasionally these parts will be tested, but you shouldn't rely on it. Once you've bought it, it'll be down to you to fit the part, or arrange a mechanic to do the work for you.
It's worth considering that you won't necessarily know how many miles the part has covered already or how well the part was maintained. For rarer cars, buying second hand might be the only option for certain parts, but you really need to understand exactly what you're buying - which can be tricky.
Remanufactured parts are also previously used parts, but they've been remanufactured to at least the same quality as an all-new part. That means you can expect a remanufactured part to have the same lifespan as a new part, and in many cases they'll come with a warranty as long as if you bought it new.
You can also buy individual components that go to make up a larger part. If you're mechanically-minded, this makes reman a particularly interesting and cost-effective prospect.
Of course, you'll pay more for a reman part than you would for a second hand 'breaker' part, but the extended lifespan could make them cheaper in the long run.
Some car makers claim their remanufactured parts use up to 80% less energy and use 75% less raw material than a new part. That makes them appealing for motorists with one eye on the environment.
New 2024 Porsche Panamera – new looks, interior, and Turbo E-Hybrid model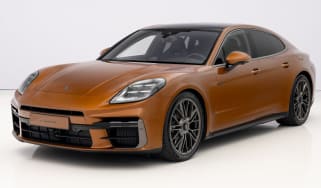 New 2024 Porsche Panamera – new looks, interior, and Turbo E-Hybrid model
Best new car deals 2023: this week's top car offers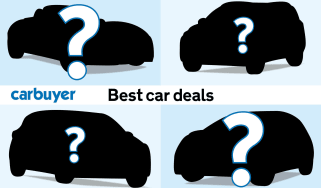 Best new car deals 2023: this week's top car offers
Toyota Yaris Cross updated for 2024 – new tech, trim and hybrid option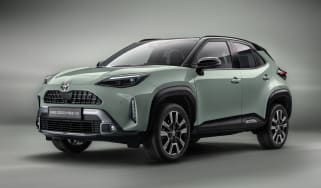 Toyota Yaris Cross updated for 2024 – new tech, trim and hybrid option