Used Volvo XC90 buying guide: 2002-2014 (Mk1)
The XC90 is a seven-seat SUV that makes a great family car, as well as offering a dash of luxury to style-conscious buyers
From its arrival in 2002, the Volvo XC90 SUV sold well in the UK, impressing buyers with its competitive price and spacious interior. Having built its reputation on solid estate cars, Volvo's first SUV had a classy image, but some versions cost under £30,000.
One of the main selling points was the seven-seat layout, with two 'occasional' seats able to pop up from the boot floor, making the XC90 ideal for families. When these were not in use, the XC90 offered a huge boot and its Volvo badge and subtle design helped this SUV avoid looking too brash.
Excellent visibility, light steering and a good turning circle also made the XC90 easier to drive in town and park than some of its large SUV rivals. Comfort is excellent, too, with the front five seats offering plenty of space for adults, while the third row is best suited to children or adults in a pinch.
Build quality is typically Volvo, feeling sturdy and able to shrug off family life, even if early cars had some hard plastics inside. There's a generous 613 litres of luggage space behind the middle row, which is cut to 249 litres in seven-seat guise – about the same as you'll find in a supermini.
The Swedish manufacturer is well known for safety and every XC90 was equipped with side and curtain airbags, ISOFIX child-seat mounting points, electronic stability control and seats designed to protect occupants from whiplash. Software designed to prevent rollover was introduced in 2003.
With the all-new Volvo XC90 launched in 2015, this is the perfect time to go shopping for a Mk1 XC90, as more become available on the used market. It's still packed with desirable features, but three-year-old models are available from £20,000 to £30,000, while five-year-old XC90s cost from £15,000 to £25,000. Visit our sister site BuyaCar for the latest Volvo XC90 prices and deals.
What is the best Volvo XC90 version?
When it launched in 2002, the XC90 was only available with two engines: a 2.4-litre D5 diesel with 161bhp or a 2.9-litre T6 petrol with 272bhp. In 2004, it was joined by a 2.5-litre petrol and the D5 was given a boost in power to 183bhp, with power bumped up again to 197bhp in 2011.
The 2.9-litre petrol was replaced with a 3.2-litre in 2006, while a rare 4.4-litre V8 petrol was also launched. Most diesel versions take around 10-11 seconds to go from 0-62mph, while petrol versions take about nine seconds, apart from the V8, which knocks another two seconds off that.
British buyers bought more diesel models by far, but it can be tempting to go for a petrol if you only do short trips and don't mind it taking longer to sell on again. Buying a petrol can certainly see you in a newer and possibly better-equipped XC90 for the same money as a diesel. Most buyers will still favour the D5 for its lower running costs, however.
Every XC90 came with four-wheel drive as standard, while most also got an automatic gearbox, which is smooth but can hesitate from a standing start. Trim levels changed over the years, but even entry-level cars badged S or SE are quite well kitted-out, with leather upholstery, 18-inch alloy wheels and wooden dashboard inserts.
In 2003, an Executive trim added a satellite-navigation system and plush leather seats, along with DVD screens to entertain rear passengers. A facelift in 2006 changed quite a bit around the car and introduced the SE Lux trim to sit between SE and Executive.
Keen drivers should seek out the SE Sport trim, which was tuned to make the XC90 a little more engaging to drive, while the R-Design trim launched in 2008 included features like quad tailpipes.
Running costs & parts
Unfortunately, the sheer size of the XC90 means it tends to be thirsty. Petrol models only return between 20-25mpg, with the 2.5-litre the best and the rare 4.4-litre V8 very expensive to run.
Diesel models should manage between 31 and 34mpg, with road-tax costs varying quite a bit over the life of the vehicle and depending which wheels are fitted. It's important to check the exact CO2 figure of the XC90 you consider buying as the tax bill can jump from £305 to £535 annually.
Servicing is every year or 12,000-18,000 miles and alternating between minor and major maintenance for the first four years. Prices are usually between £265 and £530, but the sixth service can cost around £800.
Both the T6 and D5 engines need their cambelt replacing every six years or 108,000 miles, which is a major job, costing £500 to £800. Other costs to budget for include new front brake pads at around £100, new wiper blades at about £35 and brake fluid (which needs changing every two years) at around £130.
You'll also want to factor the remaining life of the tyres into your haggling, as a new set of four can cost more than £500. If cheap tyres have been fitted, or a cambelt service has been missed, it's probably best to walk away as there are plenty of well-maintained XC90's which are less likely to have problems in future.
Volvo XC90: what to look out for
The XC90 isn't without some reliability issues, despite its popularity. If the D5 diesel struggles to start in cold weather, it could need new injectors, costing a hefty £1,500. Take a good look at the interior trim, as many XC90s have led a hard life and may have scuffs, scrapes and tatty carpets as a result.
Electrical glitches are quite common, but something as simple as tightening the battery connectors can sometimes cure them. Take a close look at the outside of the car too: if the exterior chrome appears cloudy from age and the use of strong cleaning chemicals, it might have to be replaced.
During the model's long life, 16 recalls have been issued for the XC90, which sounds alarming but many only affected just a few cars. Potential issues with the anti-lock braking system, seatbelts, fuel leaks and steering have been addressed, so it's important to use the DVSA's search tool to check if a car you're looking at has been recalled and then ensure any necessary work has been carried out.
Best new car deals 2020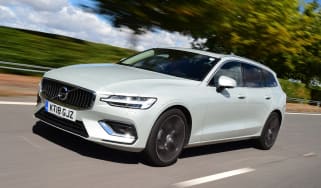 2020 scrappage schemes: the complete guide
2020 scrappage schemes: the complete guide
The UK's top 10 best-selling cars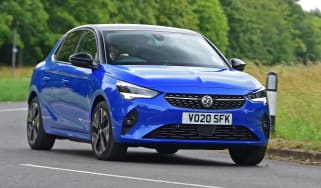 The UK's top 10 best-selling cars