Used Renault Captur buying guide: 2013-present (Mk1)
The good-value Renault Captur blends supermini convenience with SUV style
Despite its tough, muscular looks, the Renault Captur is based heavily on the Renault Clio supermini, but enjoys many of the virtues of a small SUV. Its raised ride height gives it an elevated driving position, and in true French style it's great to look at and drives well, too. A practical, spacious 5 door hatchback, the Captur has options like a two-tone roof and can be made to look very stylish indeed.
When we first tested it in 2013, we were impressed. It has since gone on to become a popular choice for anybody looking for a compact SUV-style vehicle without the associated running costs. Our buyer's guide helps you to find the best Renault Captur for sale on the second hand market.
Renault Captur history
First reaching showrooms in the UK in July 2013, the Captur could be chosen with a 0.9-litre (TCe 90) or 1.2-litre (TCe 120) petrol engine, with a 1.5-litre diesel (dCi 90) also available. There were three initial trim levels; Expression, Expression+, Dynamique Media Nav and Dynamique S Media Nav. A flagship Signature model was added in October 2013.
The Renault Captur diesel was manual-only at first, the dCi 90 automatic becoming available in October 2013 using EDC (Efficient Dual Clutch) technology. In March of 2015, the 1.5-litre dCi was made available in more powerful 110bhp form with a manual gearbox only. Later that year, the Iconic special edition was released, featuring a part-leather interior and unique two-tone paint scheme. It could be chosen with any of the engines.
Which is the best Renault Captur model for me?
The excellent, efficient diesel engines have become almost the default choice, but the petrol engines are well worth a look. The EDC automatic is also worth considering for its added convenience. Expression models come with cruise control, electric windows and mirrors and are distinguished by 16-inch alloy wheels – but not air-conditioning. This becomes standard on the Expression+.
The Dynamique MediaNav boasts a seven-inch touchscreen navigation system incorporating Bluetooth, as well as climate control, 17-inch alloy wheels and cornering headlights. The Dynamique S MediaNav adds privacy glass, electric folding door mirrors and parking sensors at the rear to the list. The posh Signature model has leather upholstery, an upgraded stereo and rear parking camera. It's worth noting that a spare wheel had to be ordered as an option on all models – standard instead was a tyre-inflation kit.
The Captur has become popular among mainly low-mileage drivers – few examples have covered greater than 12,000 miles a year. The few that have done more will almost certainly be diesels and their prices should be rather lower.
Capturs are usually priced by dealers in such a way that a 15,000-mile 63-plate (2013) Captur 0.9-litre TCe with 15,000 miles is likely to cost the same as a 64-plate (2014) 1.5-litre dCi with 12,000 miles on the clock, assuming that both are in Dynamique MediaNav trim.
Around three-quarters of all Capturs are diesel and only a tenth of them have the EDC automatic gearbox. Of the two petrol engines, the smallest is fine for urban motoring, but the extra power of the 1.2-litre makes its presence felt out of town.
Running costs, maintenance and parts
Every Captur has an 18,000-mile/12-month service interval. Every fourth service (or before 48,000 miles has elapsed) will be a major at around £300, every second will be an intermediate at £180. A yearly minor service is in the region of £150.
Every Renault Captur engine is cambelt-driven and this will need replacement every six years or 90,000 miles, which will cost around £420. Every five years or 90,000 miles the coolant should be replaced, and the brake fluid is due a change every three years or 72,000 miles. The prices for these operations are £109 and £49 respectively.
A four-year warranty and breakdown package called 4+ was sold with every Captur from the beginning of 2015.
Renault Captur parts prices are relatively low, and the lowest insurance group rating is 9 for the 0.9-litre petrol, the highest being 16 for the range-topping 1.5-litre diesel. The least economical is the 1.2-litre petrol EDC automatic at 52mpg, while a manual 1.5-litre diesel should return 72mpg.
What to look out for
While the Captur had a fresh, innovative design at launch, the technology it was based on was tried and tested. It's generally a reliable car, but there are some faults and issues that buyers should be aware of.
There's a stop-start system to increase efficiency, but it can occasionally work erratically or fail to operate at all. This may be due to a faulty sensor, or be a sign that the car's battery isn't holding sufficient charge.
A software glitch on some early cars has been reported, which leads to the trip computer constantly reading 29.9mpg. An update can be performed to fix this.Similarly, the DAB digital radio can sometimes appear to be switched on, but with no station indicated on the display or any noise from the speakers. This is an issue that needs resolution by your local Renault workshop.
On some cars, the wheelarch finisher trims aren't quite fitted properly and stand slightly proud of the bodywork.
A sticking boot release can cause issues on cars with keyless entry, with the boot refusing to open by remote control.
Don't be surprised by an occasional interior rattle – more often than not coming from the seat belts. This has led many owners to keep the seat belts engaged constantly.
Recalls
Only one recall has ever been issued for the Renault Captur, in April 2015. It involved 31,320 cars, all built up until March of that year, and concerned the front wheelarch liners, which had been incorrectly positioned on some cars. This could possibly lead to them rubbing on the brake hoses, possibly causing a brake fluid leak.
It was unlikely to lead to brake failure, though – a 'brake system fault' warning would show on the dashboard first. The resolution was to relocate the wheelarch liners and replace the brake hose as necessary.
Alternatives
A direct alternative is the Nissan Juke – the first of the supermini-SUVs. It's a wild-looking machine, but rather compromised in interior space, with a far smaller boot than the Captur. It's well priced, though, and most examples are well equipped.
The biggest rival to the Captur is the Peugeot 2008, a good-looking, economical car designed along similar lines and with a practical interior. Another choice is the Vauxhall Mokka, which is often temptingly priced second hand and spacious inside. It's rather noisy, though, and not much fun to drive. Nor are we very impressed by the Ford Ecosport. It's a well-packaged, practical car, but too noisy and lacking in quality for us to recommend.
Verdict
The Captur was a very impressive car at its initial release and its appeal has barely diminished since then. It's well built and desirable, and this is borne out by the way it holds onto its value as a used car.
The Captur also has a very good record for reliability. Our 2016 Driver Power owner satisfaction survey ranked it 24th out of 150 cars in that regard, leading to an 18th-place overall finish. Its low running costs were universally praised by owners, too – it finished in an excellent sixth place here, and ride quality gave the Captur a creditable 20th-place finish.
With the promise of easy ownership, imaginative looks and and a useful, comfortable interior, second hand deals on the Renault Captur have never looked so tempting.
New 2020 Kia Stonic SUV: prices and specs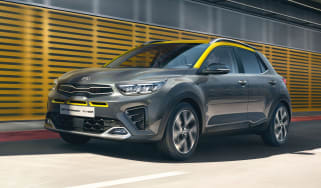 New 2020 Kia Stonic SUV: prices and specs
Updated Jaguar XF launched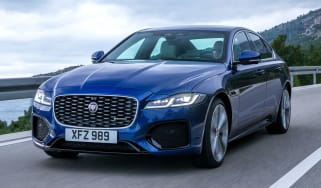 Updated Jaguar XF launched
Updated Peugeot 5008 starts at £29,585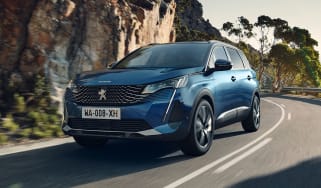 Updated Peugeot 5008 starts at £29,585