Used Audi Q7 buying guide: 2006-2015 (Mk1)
Big, imposing and beautifully made, the Mk1 Audi Q7 impresses on the second hand market - assuming you can bear the running costs
Audi's first ever SUV had to be good. When the Audi Q7 launched in 2006, the company had for some years been steadily building up its product range and image to enjoy the luxury status it has today - a high profile failure with its first SUV would have undone much of that hard work. Thankfully, the Q7 received positive reviews from the moment journalists got their hands on it and strong sales followed.
The Q7 is not to everybody's taste: it's a very large car, with an imposingly high stance and an undeniably assertive radiator grille. Underneath the exterior styling lies a highly competent, comfortable, practical and luxurious SUV, with ample performance, space for seven and a decent driving experience – although its vast dimensions mean narrow country lanes and town driving require concentration.
Still, as a motorway companion the Q7 takes some beating: it's quiet, relaxing and the punchy engines result in stress-free overtaking. While the two rear seats are best left to small children, interior space is excellent elsewhere. The boot is a reasonable 330 litres with all seven seats in place, rising to a vast 775 litres when in five-seat configuration; interior build and material quality are also top notch. Be aware, however, that Q7 ownership comes with big bills all around.
Audi Q7 Mk1 history
Audi offered the Q7 with a 345bhp 4.2-litre petrol engine and a 230bhp 3.0-litre diesel when it launched in September 2006, and most chose the latter. A 276bhp 3.6-litre petrol engine arrived at the end of the year and a 322bhp 4.2-litre diesel came in March 2007; spring 2008 saw the madly powerful and expensive 493bhp 6.0-litre diesel become available. All Q7s come with seven seats, four-wheel drive and an automatic gearbox as standard.
Audi facelifted the Q7 in July 2009, upgrading the interior, the radiator grille and the 3.0-litre diesel's power and efficiency. A turbocharged 3.0-litre petrol engine (with either 268 or 328bhp) usurped the 3.6 and 4.2-litre petrols in 2010, while an efficient (in Q7 terms) 'Clean' 201bhp 3.0-litre diesel came along in 2012.
If that sounds confusing, just be aware that the vast majority of Mk1 Q7s being offered for sale second hand come with a 3.0-litre diesel engine, with either 201, 230 or 242bhp. None is inadequate, though the two more powerful ones make Q7 ownership a little more interesting.
Trim levels at launch were simple – there was an entry-level car, plus SE and range-topping S line models, and most people went for the better equipped trims. All came with rear parking sensors, adjustable suspension and cruise control, but you had to go for an SE car to get leather seats (electrically adjustable and heated in the front) and Bluetooth connectivity, while S line Q7s have sports seats, firmer suspension and the S line bodykit, as well as 20-inch alloy wheels.
Audi Q7 Mk1: running costs
The Audi Q7 is a very expensive car to run and a second hand example is likely to be even dearer to keep going. Road tax for pre-facelift Q7s is generally £500-515 a year, and expect fuel consumption in between 20-25mpg for the petrol versions, and 25-30mpg for the diesels. The 201bhp Clean diesel does much better though, returning about 38mpg, while it and most post-2009 diesels cost £270 a year in road tax.
The Q7 has two service schedules: if you use it for a lot of short journeys or drive it hard, servicing is required annually or every 9,000 miles; those who drive more lightly can make use of Audi's variable servicing schedule, which allows you to go up to two years (or 19,000 miles) before maintenance is required.
As a second-hand buyer, it's best to be cautious and go for an annual check-up. Audi's fixed-price programme for cars over three years old means a minor service should set you back £199, and a major £399. The Q7's pollen filter requires changing every other service at a cost of around £70, while the air filter needs replacing every three years, and should be about £35. Audi's service programme means replenishing the brake fluid will set you back £59, while an air-conditioning service and regas is £79. All engines are all chain driven, so there's no need to worry about changing the cambelt.
Q7 parts don't come cheap: a new set of front brake pads is £299 from Audi, while front discs and pads are £635. An independent garage may charge you as little as 50% of those prices.
Wherever you shop, insurance and tyres will be expensive. The Q7 sits in insurance groups 35-50 (out of 50) meaning premiums will be high, while you should budget at least £400 for a set of 18-inch tyres, but bear in mind most Q7s come with 19, 20 or even 21-inch wheels, so that cost can easily increase.
What is the best Audi Q7 version?
Even back when it was launched, Audi's decision to offer the Q7 with cloth seats seemed curious; go for an SE car to ensure you get leather, as we think tit befits a car of the Q7's size and character. S line cars look good and come with plenty of equipment, but you'll pay extra for them and be sure you're happy with the S line suspension, as this can feel overly firm even when it's in 'Comfort' mode.
Q7s with petrol engines are very expensive to run and hard to find on the used market, so go for a diesel – all are good performers. Facelifted Q7s are nicer inside and cheaper to run and tax, so get one of these if you can afford it.
Audi Q7 Mk1: what to look out for
The Q7 was really designed for tarmac but some will have ventured off-road, so have a look underneath for any signs of damage – the exhaust is particularly susceptible to damage. Similarly, check all electrical systems carefully on cars fitted with a tow hook, as damaged wiring in this area has been known to throw up gremlins.
Try the remote central locking several times, as problems can occur with this – though it's usually a relatively simple repair job on the ignition switch. Run the air-conditioning and heating through all temperature settings, as some Q7 owners have reported problems with the heater that can leave the interior smelling of fumes.
Other potential niggles include blocked drain holes for the air-conditioning and sunroof, leading to interior water leaks; look, feel and smell for any signs of damp. Avoid Q7s with 21-inch wheels if possible, as these make it pretty uncomfortable on all but the smoothest roads. However big the wheels are, prepare yourself for poor tyre wear: the Q7 is known to go through tyres at quite a rate - needing a new set every 6,000 miles isn't unheard of.
The Q7 has been recalled three times. Cars built from January 2004 to July 2007 with an electrically operated bootlid need looking at as the mechanism can close without user input. Some Q7s made from the start of 2012 to June 2014 had an issue with the brake servo, while cars made from April 2011 to 2012 could suffer from fuel leaks. Check out the DVSA's recall checker tool if you'd like more information.
Alternatives
Other full-size seven seat SUVs worth considering include the Mercedes GL-Class (which was renamed the GLS in 2013), though this was even more expensive when new than the Q7. The Volvo XC90 is more comfortable and relaxed, but it's not as fast or enjoyable to drive as the big Audi. If you're thinking of buying a Q7, be sure to check out the BMW X5, as it's similarly powerful and more rewarding to drive on winding B-roads.
Engine management light: top 5 causes of amber engine warning light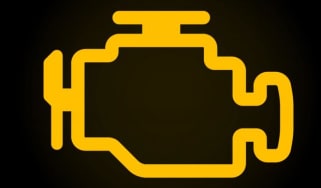 Engine management light: top 5 causes of amber engine warning light
Top 10 cheapest electric cars 2022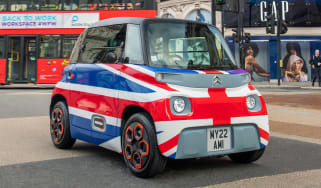 Top 10 cheapest electric cars 2022
Top 10 best electric SUVs 2022
Top 10 best electric SUVs 2022