Used BMW 5 Series buying guide: 2010-2016 (Mk6)
The BMW 5 Series has long been a benchmark model and this version is no exception
Even as it's being replaced, the BMW 5 Series F10 (that's its BMW codename by the way) remains firmly among the top executive saloon cars, despite arriving back in 2010. Its many attributes include powerful and economical engines, impressive comfort and excellent handling.
Thanks to early versions being almost a decade old, the sixth generation of BMW 5 Series covers a broad spectrum of budgets, with a myriad of engines, trim levels and bodystyles to satisfy secondhand buyers.
Reading our buyer's guide should help you find the best version for your needs. Visit our sister site BuyaCar for the latest used BMW 5 Series prices and deals.
BMW 5 Series Mk6 history
UK showrooms ushered in the F10 5 Series in mid-2010, with a broad engine range including the BMW 523i (fitted with a 2.5-litre petrol) and BMW 528i, BMW 530i and BMW 535i all using a six-cylinder 3.0-litre engine. Diesel buyers were offered the 2.0-litre four-cylinder BMW 520d and BMW 525d, or a powerful 3.0-litre BMW 530d. Arriving a few months later, the BMW 535d was an even faster diesel and the whole range was treated to an M Sport trim level.
The following year saw the arrival of an EfficientDynamics version of the 520d, cutting its emissions to 119g/km to the benefit of company-car drivers. The BMW 523i was also phased out to make way for the BMW 520i, while the BMW 528i and BMW 525d engines were 'downsized' to 2.0-litres in capacity, with power boosted via turbocharging.
BMW introduced a mid-life facelift for spring 2013, bringing not only a subtle makeover and technology updates, but a new entry-level BMW 518d.
Which is the best Mk6 BMW 5 Series for me?
There's little to criticise about any generation of the BMW 5 Series. The standard six-speed manual gearbox is precise and smooth-shifting, while the eight-speed automatic that's also available on all models is an excellent choice, too.
Nearly two-thirds of all F10 BMW 5 Series sold in the UK were 520d models – it offers a virtually unbeatable blend of power and economy while also being quiet, although not quite as silken as the six-cylinder 530d and 535d, both of which have immense pulling power.
All models have leather upholstery, 17-inch alloy wheels, Bluetooth phone integration, cruise control, climate-control air-conditioning and all-round parking sensors. Infotainment is taken care of by a seven-inch multimedia display screen, controlled by BMW's iDrive rotary wheel.
Cars with the larger six-cylinder engines are also equipped with mood lighting and USB input for the stereo. M Sport models include sports seats, 18-inch alloy wheels, a distinctive body kit and firmer suspension. Adaptive cruise control and the surround-view camera system are desirable extras.
Before you decide on a 5 Series, double-check that you find the driving position comfortable. With pedals slightly offset to the right, some people find the layout hard to get on with. Similarly, some feel the standard seats aren't supportive enough. Look for cars with either the optional lumbar adjustment, or the well shaped sports seats, which were optional on all models.
Although all 5 Series feature BMW's 'Park Distance Control' system of parking sensors front and rear, it's worth finding a car with the optional reversing camera, as rear visibility is somewhat limited.
Partnership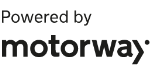 Need to sell your car?
Find your best offer from over 5,000+ dealers. It's that easy.
Some F10s have spent their lives accruing enormous motorway mileages and there are some low-priced examples with over 150,000 miles on the market. The most popular fleet choice was the 520d, thanks to its low running costs for such a big car.
Bigger diesels and petrol-engined 5 Series are likely to have been privately owned, with low mileages. Petrol engines are quite rare – only one in 20 Mk6 5 Series is so equipped. Despite the excellence of BMW's manual gearbox, almost three-quarters of 5 Series are automatic and these are worth more than manual examples.
The Touring estate is outnumbered by the saloon three to one and could cost around 10% more if you can find one.
Running costs, maintenance and parts
The big headline is the efficiency of 520d, which can return 62mpg in 'EfficientDynamics' form (ED for short) and no less than 57mpg in standard form. The most powerful 535d diesel can still exceed 50mpg.
The petrol engines aren't disastrously thirsty, either – the 520i can achieve 41mpg and may be a shrewd buy for low-mileage drivers. The 520d is also the cheapest to tax, with low-emissions models only costing £30 a year (although bigger wheels can push emissions up, sometimes increasing that figure to £130).
Petrol models' road tax ranges from £190 to £280 a year. No F10 5 Series is likely to be a bargain to insure – the lowest insurance group rating is 31 for the 518d.
All models of 5 Series use condition-based variable service intervals – the car itself determines when a service is due based on the way the it's driven, using information from a number of sensors. This means that no two service visits are likely to cost the same, as only the work necessary at the time will be performed.
These intervals typically come up 15,000 to 20,000 miles apart, and a five-year/50,000-mile 'Service Inclusive' package was available for all cars sold since July 2013.
What to look out for
The BMW 5 Series is a very sophisticated car and there are few specific points that should be looked for when buying a used example. The most important thing is to check that any car you consider benefits from a full maintenance history by an official BMW workshop, and that any necessary recall work has been performed.
Make sure that the car is in good cosmetic condition – stone chips on the headlamps, foglights and daytime running lamps are common and can be expensive to fix. In particular, make sure that the headlamps are in good condition.
The 5 Series is a big and fairly heavy car and its tyres and brakes are on the expensive side, so make sure the tyres, brake pads and brake discs are in good condition to reduce the likelihood of significant bills not long after you take possession.
M Sport cars were equipped with 18-inch alloy wheels, with larger options available, but we recommend steering clear of these. They have a negative impact on ride quality and are noisier, too. Furthermore, the largest wheels with low-profile tyres are more prone to impact damage from potholes, which can also lead to tyre sidewall bulges.
Recalls
The F10 5 Series has been the subject of several recalls so far, but most only affect small numbers of cars in total. The first, in September 2013, accounted for 80 of them, each saw the 5 Series receiving attention for a potential fault with the fuel filter heater. A recall in December 2013 saw 13 cars – built between June and November 2013 – recalled to deal with a fault in the optional-fit tow ball. In July 2014, a recall was issued for cars built from September 2009 to November 2011, to address the possibility screws could become loose in the engine, resulting in poor running and power loss. Lastly, a recall for cars built between 14 September 2016 and 21 October 2016 rectifies the potential for airbags to deploy incorrectly in an accident.
Alternatives
The closest rivals to the BMW 5 Series have historically been the Audi A6 and Mercedes E-Class. The Audi is cleanly styled, understated and enjoys rock-solid build quality, but is a little unrewarding to drive, while the Mercedes places the emphasis on comfort and prestige. Both are economical and well equipped, appealing in their own specific ways.
The Jaguar XF impressed when it was released late last decade, with a futuristic interior and sleek, elegant styling – although its diesel engines aren't as smooth or economical as those of its German rivals.
Like the Audi, BMW and Mercedes executives, the Jaguar was also available as an estate car, but this XF Sportbrake wasn't released until the end of 2012.
Verdict
The F10 5 Series has been on the market in the UK for several years and continues to impress its owners. In our 2016 Driver Power owner satisfaction survey, it finished in 53rd place out of 150 cars surveyed. This is based on average scores from a number of categories, with its overall result no doubt helped by a strong 34th-place showing for build quality, 31st place for performance and 40th place for seat comfort.
This 5 Series also continues to be hot property on the used market, with the best examples either staying within the dealer network from new, or being intercepted to become Approved Used Cars. Buying from BMW is likely to be the most trouble-free way to get your hands on an F10 5 Series, but it won't be the cheapest.
Now an all-new BMW 5 Series has arrived, more F10 versions will flood the used car market, potentially reducing prices and spawning some real bargains as it heads out of the spotlight.
Considering that any Mk6 5 Series is an extremely capable car irrespective of its age, buying used makes a good deal of sense. This car comes with our unreserved recommendation.