Best mini jump starters to buy 2020
Stuck with a flat car battery? We've put eight of the best jump starter packs to the test
A faulty battery can cause all sorts of problems, which is why it's a good idea to have a lithium starter pack stashed away in your glovebox. Then, if the worst does happen, you can get your car running again in a matter of minutes.
Chargers with larger battery sizes (typically measured in Ah (amp hours)) generally tend to be the most effective and have more reserve power for charging other items, such as phones. But large chargers are also heavy and expensive. If you want a charger to hand for emergency starts, a mini starter pack is the ideal choice. As we test the cheaper gadget chargers that are available, we focus on their starting abilities.
How we tested them
In our test, we connected each device to the ailing battery of a 1.6-litre petrol engine. We turned each of them over five times for five seconds, with a two-minute break between attempts.
At the end of each test, we logged the battery state and ranked each starter pack for their practical features: cable length, clamp size, tech spec and weight. We also rated each starter for the clarity of their instructions, their safety and number of sockets. Like always, their price is also a deciding factor.
Verdict
1. MSC Overland Waterproof Car Jumper & Power Bank2. Clarke JSM300 Micro Jump Start and Power Pack3. MSC Overland Plus Power Bank & Jump Starter
MSC Overland Waterproof Car Jumper & Power Bank
Price: £64.95Rating: 5/5
This charger pack from MSC is the lightest product we tested - it weighs just 481g - and managed five perfect engine starts. At the end of each of them, the battery was 100% charged. This device is water-resistant to the IP54 standard, and it can be charged via mains, car or USB - it even has solar charging. The MSC Overland has two USB sockets rated at 3A combined and its leads were lengthened to 36cm in a recent design overhaul. The pack's 8.7Ah offers enough charge to both start a car and have some power left for charging gadgets. The price and covered sockets were enough to ensure this was the winning product on test.
Buy now from Mobile Solar Chargers
Clarke JSM300 Micro Jump Start and Power Pack
Price: £87.99Rating: 4.5/5
In second place is this mid-range device from Clarke, which strikes the right balance between functionality and price. Offering a strong 12Ah, it matched the MSC Overland in terms of starting and battery state results. Its two USB sockets offered 4A together but unfortunately they and the power outlets were uncovered. Outputs of 5V, 12V and 19V were available (the last of which is for laptops) and eight adaptors are included. We particularly like the zip-up case that kept everything together with elasticated straps and included both mains and car chargers. All its strengths meant the JSM300 came a very close second.
MSC Overland Plus Power Bank & Jump Starter
Price: £109.95Rating: 4/5
Offering an impressive 18Ah, the Plus edition of the winning product performed flawlessly in our starting tests, finishing each time with its battery still at 100%. It comes in a hard, zipped case, is dust and waterproof to the IP65 standard, and has charging options for mains, USB and car. Furthermore, it has eight adaptors for laptop charging - one certainly worked well with ours. The one sole USB socket is underwhelming but there's also a helpful multiway cable. This is a hugely capable device but at 919g, it's a bit bulky.
Buy now from Mobile Solar Chargers
Draper Expert Lithium Jump Starter 150667
Price: £99.99Rating: 4/5
We found there was much to like about this charging pack from Draper, like the 12Ah, strong hard case, and USB and car charging connections. Like the MSC Plus, it boasts eight laptop adaptors, as well as a four-in-one multipurpose charging lead, which includes various Apple and USB fitments. It performed highly in our tests, although afterwards the battery had lost an LED and a few percentage points. But we liked the lengthy 42cm leads, and the option to charge at 12V, 16V or 19V. A great product - if only it had an extra USB socket.
Energizer Lithium-Polymer Car Jump Starter 50805
Price: £79.99Rating: 3.5/5
Despite the low battery size of 7.2Ah, this Energizer pack passed all test, if not so well as others and the only three of its four LEDs lit at the end. It's the only charger on this list which doesn't have a touch, and nor does it have a protective case or bag, either. Charging is only possible via USB, though it does include a car charger. The 44cm leads were a good feature but sadly only the jump start socket is covered - the rest, including the single 2.4A USB, are exposed.
Laser 7405 Jump Starter Multi-Function
Price: £116.55Rating: 3.5/5
This relatively recent addition to the market performed well in our starting tests, completing all five with all four of its battery-state LEDs still glowing at the end. This is surprising, given the battery is rated as having a lower charge. Highlights include unique features like the clear, red LCD screen, which shows the starting state of power. The Laser has two USB sockets; one is a QuickCharge 3.0 and the other is a USB-C socket for input or output, which is technically impressive. Charging happens via a micro USB port; mains and car charging options aren't included. We liked how light it was at 559g but we'd like to see the price drop over time.
NOCO GB40 Genius Boost Plus 1000A Jump Starter
Price: £97.95Rating: 3.5/5
The GB40 boasts a high-quality build and durable casing - which is fortunate since it only has a fibre bag for protection. The smaller of the two packs by NOCO we tested, we were fans of the clear layout, large buttons and the straightforward LED setup that is well and truly idiotproof. The device's heavy-duty croc clips are connectable via a large plug/sort that turned the engine over effectively. That said, it lost one of its LED lights by the end, and is a tad cumbersome at 905g. Also, it only has one USB socket, and ultimately isn't quite worth the price.
NOCO GB50 Boost XL 1500A Jump Starter
Price: £139.97Rating: 3/5
As you would probably imagine from both name and price, the GB50 Boost XL marks an upgrade to its sibling the GB40. It's a larger pack in terms of power and size, but is also missing the hard case and the second or third USB socket we were hoping to see. At 1.1.kg, it's not just the priciest device on test, but the heaviest too. Like the GB40, it has good, clear instructions, and is designed to kickstart batteries down to 2V. Once again, the twin seven-mode LEDs shone at the croc clips productively, pointing towards the connection. It turned the engine over swiftly, and for all five tests was left with three of the four LEDs lit.
2020 scrappage schemes: the complete guide
2020 scrappage schemes: the complete guide
Best new car deals 2020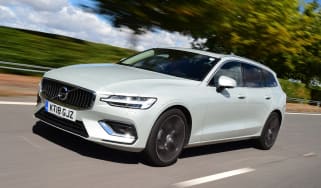 The UK's top 10 best-selling cars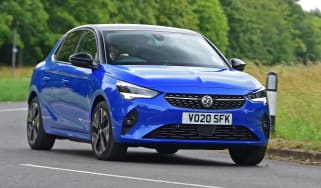 The UK's top 10 best-selling cars