Best windscreen wiper blades to buy in 2021
Often overlooked, good windscreen wiper blades are essential to safe motoring
With the weather as changeable as it is in Britain, drivers need a reliable set of windscreen wipers that can keep up. Often, it's not until adverse conditions arise or the sun dips in the sky that you suddenly realise your vision is badly compromised, so fitting quality wipers regularly is crucial for safety.
A well designed and engineered set will shift grime, water and even light frost from your windscreen very effectively. Those at the opposite end of the spectrum may look nearly identical, but the mess of smears they can leave certainly won't be. This improvement can be even more marked at night, when any water or debris on the screen can increase glare and reduce visibility. High quality, correctly fitted wipers should also cut down on noise so if your car's wipers start to become noisy, that's a good sign that a set of replacement wipers is due.
There's plenty of choice with a wide range of prices and fitment options for all makes and models, so even drivers of older cars can often upgrade to the latest flat blade windscreen wiper technology. Once you've chosen your new wipers, our guide to fitting windscreen wipers correctly will help you make the most of your purchase. 
How we tested them
As well as concentrating on the cleaning power of the wiper blades on test, we also measured the noise generated by switching them on in the dry. We also looked at how easy they were to fit and the price from online stores.
Verdict
The Bosch Aerotwin is a real favourite, combining an excellent wiping action with easy fitment.
Read on for our list of the best wiper blades…
Bosch Aerotwin review
Price: around £20
Adaptors: One
Rating: 5/5
The Bosch Aerotwin continues to impress in every area. Firstly, it was one of the easiest replacement blades to fit, with a single adaptor allowing it to be clipped on in seconds. Some of the others took minutes of fiddling with different adaptors to find which suited the car. It was very quiet during our noise test and its performance when dispersing water couldn't be beaten. It left no smears, even when faced with a deluge of water.
Wiperblades Aerowiper review
Price: around £19
Adaptors: One
Rating: 4/5
With a single adaptor, the Aerowiper blades were very quickly slotted in place. And with a dual rubber compound, they also provided a good contact with the glass, effectively clearing a deluge of water and leaving no smears. They also proved fairly quiet in the wet and dry, making this a superb pick for anyone looking to save money compared with the top brands.
Buy now from Wiperblades.co.uk
Michelin Stealth Hybrid review
Price: Around £27
Adaptors: Six
Rating: 4/5
It might seem like a dramatic name for a wiper, but the Michelin Stealth Hybrid backed up its bold claims by being far quieter than any of its rivals. It's a hybrid, because it combines the aerodynamics of a flat blade with the flexibility of a conventional frame. It was the heaviest set of blades we tested, but this weight seemed to help it wipe very well, clearing the screen and leaving no annoying smears. It was a bit trickier to install, though, with six adaptors included.
Halfords Advanced Flat Silicone Wiper Blade review
Price: around £50
Adaptors: One
Rating: 3.5/5
Easy to find at your local Halfords, these blades differ from many other wipers on the market due to the fact they're constructed using silicone rather than a traditional vulcanised rubber. The advantage here is the ability to apply a water-repellent coating to your windscreen each time it wipes. However, we could not notice much difference during our tests and the durability of silicone over time does raise a few questions. Plus that high price may be difficult to swallow.
Wipac Storm X review
Price: around £16 (incl. A rear wiper blade)
Adaptors: One
Rating: 3/5
In terms of pure value for money, nothing can beat the Wipac Storm X wipers, which come packaged with a replacement rear wiper blade for your convenience. While they do feel a tad brittle and plasticky, and do leave the occasional streak, these are the perfect choice for a quick fix or if you're on a budget.
Lucas Clearvision review
Price: around £14
Adaptors: One
Rating: 2.5/5
The Lucas was simplicity itself to fit, with just one adaptor that easily slots in place. The blades proved a bit noisier than rivals and construction quality left a lot to be desired. Plus, the absence of a 'double lock' fitment to secure the wipers meant performance was below average, with plenty of smears and segments left unwiped.
Vipa Blade Set review
Price: around £20 (incl. A rear wiper blade)
Adaptors: One
Rating: 2.5/5
We round off our list with one of the most popular choices on Amazon. However, it's evident that popularity does not equal quality in this case. In spite of their relatively high asking price, there's nothing premium about their construction. Marketed as a direct replacement for original manufacturer blades, these wipers do look the part and provide decent wiping performance but ill-fitting parts mean they can create irritating clunking sounds during use. 
You can find our complete guide to fitting a new set of windscreen wiper blades here...
Speed awareness course: how much does it cost, how long does it take and how do you do one online?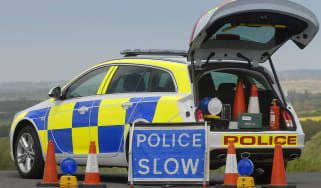 Speed awareness course: how much does it cost, how long does it take and how do you do one online?
Tesla Supercharger network is now partially open to rival electric cars in the UK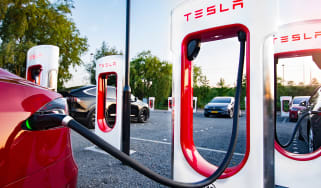 Tesla Supercharger network is now partially open to rival electric cars in the UK
Top 10 best cheap-to-run cars 2022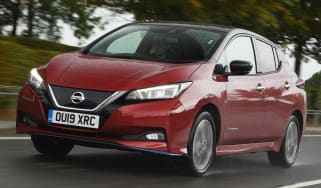 Top 10 best cheap-to-run cars 2022