Best tool boxes to buy 2018
A good tool box is an essential accessory for even the most casual mechanic. Here are some of our favourites
Even the most fairweather DIY mechanic will have some essential tools lying about and regardless of how much home spannering you actually do, keeping those essentials safe and well sorted is great way to stay organised. A good tool box will ensure you never find yourself hunting for that elusive screwdriver or socket, as well as keeping your tools safe and secure.
Folding metal tool boxes are the traditional choice, but we champion the new-fangled plastic variety. These remove the risks of cuts from sharp edges, they certainly don't rust and they generally tend to be on the lighter side without compromising on durability. And if you like to carry your tools with you in your car, these plastic tool boxes will make less of a racket when bouncing around in the boot!
How we tested them
Practicality and thoughtful design were the main criteria for our tests. Various tools including screwdrivers, spanners and socket wrenches were used to test the upper compartments, while the lower main storage areas were filled with larger essentials like a torque wrench, hammer and some trusty WD-40. Boxes were also judged on weight versus space, and we were sure to test for common tool box foibles like tipping when unbalanced by an open lid and smaller compartments popping open.
Read on for our list of the best tool boxes...
Curver Large Toolbox 157705 review
Price: Around £20Size (mm)/capacity: 510x260x250/33 litresRating: 5/5
If you need a good amount of space but want to use it in an organised way, this tool box could well be the answer. Along with a removable tray in the large main compartment, the box features a pair of removable clear plastic boxes that are perfect for keeping tabs on smaller items like screws and fuses. These slot securely into the lid of the box. All of our test tools fitted within the box, with plenty of scope for organisation.
Silverline 196114 review
Price: Around £25Size (mm)/capacity: 580x290x255/42 litresRating: 4/5
Manufacturers of tool boxes do still use metal in the construction of some examples, but as with this Silverline model, steel is often supplemented by hard-wearing plastic. Sturdy build is nothing without storage space, though, and this tool box doesn't disappoint; this was the second-largest tool box and all tools were easily stowed, split between the larger main compartment and internal tote tray. A keen price also won the Sealey extra points.
Stanley 19in Essential Toolbox
Price: Around £20Size (mm)/capacity: 250x480x250/30 litresRating: 4/5
Famous for producing all manner of properly sturdy yet reasonably priced products, Stanley has done a fantastic job with this tool box. Loud yellow flashes may not suit everyone, but the good range of storage should. Clever touches like a three-quarter length internal tray meant bigger items like WD-40 could be stored upright, while two organisers in the lid were useful for smaller bits and bobs. It was a bit of a struggle to fit all of our test tools in, but this is a good box for those who don't need outright space.
Sealey Tool Box AP535 review
Price: Around £30Size (mm)/capacity: 495x230x250/28 litresRating: 3/5
A decent effort from well-known tool brand Sealey, this tool box was packed with features that helped us fit everything in despite its relatively small 28 litres of space. Organisers with clear lids and padlock-friendly metal locks were nice touches, while everything seemed well put together. It is possible to get more space for your money with some rivals featured here, however and we'd have liked a softer handle grip.
Curver Combination Toolbox XL 155338 review
Price: Around £25Size (mm)/capacity: 580x290x300/50 litresRating: 3/5
Partnership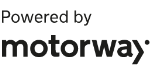 Need to sell your car?
Find your best offer from over 5,000+ dealers. It's that easy.
The second Curver we tried was the XL version, with an impressive 50-litre capacity. Yet, costing just £25, it's still affordable, with the best price-per-litre of all the boxes we tried. The clear plastic organisers on top were the same as our test winner's and the soft-grip handle and tough plastic latches were the same, too. A 100mm deep tote tray seems an advantage at first, but filling it made it too heavy to be convenient and robbed the bottom compartment of space for larger tools or containers. Also, not everyone will have room for a larger tool box, or want to carry it around.
Draper Expert Toolbox TB580 review
Price: Around £30Size (mm)/capacity: 580x265x250/38 litresRating: 3/5
Another popular tool brand, another bright red tool box. Two indents in the lid looked good for using as screw trays, but lid organisers were notable by their absence. That said, every test tool fitted inside and the box felt very well made and included chromed latches. Nice ergonomic touches included a pleasingly soft carry handle and a thoughtfully positioned recess on each end for easier carrying of heavy loads. Inside, an internal tray was usefully divided into seven spaces, but the Expert also came with a hefty price tag to match.
Facom BP.C19 Tool Box review
Price: Around £22Size (mm)/capacity: 490x260x250/31 litresRating: 2/5
With a volume of 31 litres, the Facom is a good size, but was't one of the best when judged on price-per-litre. The dual chromed latches won it back points though, feeling sturdy when clasped shut. Despite its decent length, its design inside meant our torque wrench could only fit diagonally, making it less practical. There are two top organisers, but they only have two divisions each and weak plastic catches.
Silverline 450887 review
Price: Around £16Size (mm)/capacity: 470x238x203/22 litresRating: 2/5
This is a smaller version of the steel and polycarbonate Silverline tool box higher up on our list. It shares the same design cues, with a soft-grip handle and tough steel latches, and its smaller size and rounded edges make it ideal for putting in a car boot. However, its lack of interior volume, organisers and divisions in its upper tote tray all cost it points.
Tesla Cybertruck finally delivered: specs, prices and UK availability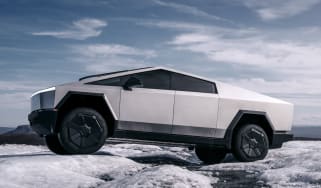 Tesla Cybertruck finally delivered: specs, prices and UK availability
Engine management light: top 5 causes of amber engine warning light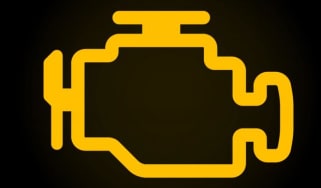 Engine management light: top 5 causes of amber engine warning light
Best new car deals 2023: this week's top car offers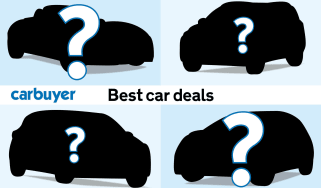 Best new car deals 2023: this week's top car offers