Make money with your car
How can you get paid for driving your own car?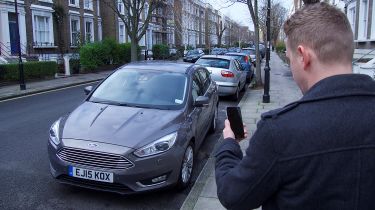 Running a car can be an expensive affair. Once you've paid for it to be on your driveway, there are the ongoing issues of fuel, maintenance, road tax and insurance so you can drive it on the road safely and legally. But what if your car could be made to pay for itself?
These days, there are an increasing number of ways in which this might just be possible. This feature points out the various ways your car can earn its keep. We look at paid ride-sharing, delivery services such as Amazon Flex and even on-vehicle advertising, discussing some of the pros and cons of each.
Read on to see how your car can make you money instead of simply consuming it.
Paid ride-sharing
If you commute by car, there seems little sense in making the same journey every day with up to four empty seats – or more if your car is an MPV or SUV – especially if you can make money by filling them.
Ride-sharing can be compared to carpooling, except the latter is usually an agreement between a number of people to travel together and split fuel costs. This is very popular in North America, where several co-workers might follow a similar route to work every day, and often sees drivers and their cars taking it in turns in a rota system.
It doesn't work quite so well in the UK, though, not least because of the difficult geography that characterises our towns, which can mean few co-workers make exactly the same trip. However, ride-sharing apps can be a way of filling your spare seats without having to make a detour from your usual route.
Once registered with a ride-sharing app provider such as Faxi, subscribers can see when you're travelling with spare seats, as well as when and where you're expected to pass. When someone books a ride, the app will send you a notification so you know to pick them up from a set location. You can choose how many stops to make and how many people you're happy to carry – and you can agree in advance on passenger fees, which are automatically processed by the app.
Many other providers offer a similar service without an app. Blablacar, liftshare and gocarshare all have an online interface that allows you to input details of journeys you expect to make – this can be a regular trip like your daily commute or an occasional journey like visiting distant relatives.
With your journey details held online, others in need of a lift can see you'll be passing at a certain location and time and can arrange to meet you there to travel with you. You can set a suggested passenger contribution for the trip and add extra information. This could include conditions of carriage, e.g. no dirty boots, no smoking, etc.
The one thing to be wary of, though, is insurance. While car-share agents may be correct in saying that your regular car insurance is adequate, this all depends on you not using the service to earn money. While a 'contribution to running costs' is acceptable, once you start making a profit, you're veering into private-hire territory and would need the same kind of insurance as a taxi.
Partnership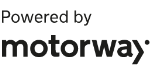 Need to sell your car?
Find your best offer from over 5,000+ dealers. It's that easy.
The booking companies often provide a guideline for how much to expect as a contribution from ride-sharers. They suggest not exceeding a total of 40p per mile in total – the equivalent of 10p per passenger in a car with four ride-sharers on board. Going far beyond that could put you at risk of turning a ride-sharing scheme into a profit-making taxi service.
If you have any doubts at all over the legality of offering a ride-share service in your own car, we strongly recommend that you contact your insurance company before you sign up.
Rent out your car
Cars are sometimes unused for a period of time. Maybe you commute by train and the car sits idle at home during the week, or perhaps you work nights and don't use the car during daylight hours. Whatever the circumstances, an increasing number of online organisations can arrange your redundant car to be rented out when you don't need it.
As with the ride-sharing schemes mentioned above, these services require you to register your details online, including the details of your car and when it'll be available. You can choose a price to demand and state preferences as to who you'll allow to use your car. The booking service looks after the rest, notifying you of rental requests and managing payment.
In theory, it should be relatively pain-free, with a coded key cabinet being made available that only approved users can access and insurance being arranged through the agent – your own car insurance shouldn't be affected. Providers such as easycarclub even promise to 'vet' potential customers over the phone to ensure that they meet specific criteria.
Of course, the ultimate decision comes down to whether you're happy for other people to drive your car. It also needs to be in a clean and roadworthy condition with at least a month's MoT. Age and mileage limits are also enforced – typically 15 years and 120,000 miles.
On-vehicle advertising
There's another way to make money from your car by simply driving it and without carrying extra passengers – although it's not really suited to the attention-shy. If you don't mind turning heads, though, consider an on-vehicle advertising specialist.
Through organisations like Car Quids and StickerRide, you can earn money by boldly advertising a product or service on your car. In common with other services discussed in this feature, you'll need to register your details with the agency. They'll ask for an outline of where and when your car is regularly driven so they can identify advertising campaigns that your car could participate in.
You'll then be notified of upcoming campaigns and if the nature of the product or service is one you're happy to have emblazoned on your car, you can visit an appointed premises to have the advertising livery applied, in the form of a removable printed vinyl wrap or stickers, which are promised not to damage your paintwork.
This will remain on your car for the duration of the scheme and you'll be paid as long as the campaign is active. Don't expect big earnings, though. Car Quids states that you can potentially earn over £50 a month, depending on mileage driven and location, but that you'll not currently exceed £100 a month. There's no minimum driving distance, though, and you may be invited to participate in 'takeover' schemes where you can be paid to drive in a set location in your spare time.
Is there a catch? Well, yes. Having a lurid advertising livery on your car won't be for everybody. There's often an age limit, too, with advertisers preferring to use cars built after 2009. But purely as a way to offset some of your running costs, advertising with your car could be worth investigating.
Delivery and courier services
Using your car to provide a delivery or courier service isn't a decision to take lightly and might not be something that can be integrated into your regular driving routine. It's an option more commonly investigated by those with a spare day or two in the week, or who are perhaps between jobs, and is driven by the increasing popularity of online shopping.
A big name in this kind of ad-hoc delivery service is Amazon Flex. The promise of this particular organisation is that you sign up only for the time slots you're available in which to make delivery trips. Having fulfilled a number of specific requirements, such as age and criminal background checks, you'll be notified of delivery 'blocks' that fit into your schedule, and can agree to take whichever suits you. You then collect your load of delivery parcels – typically these are from Amazon and its partners – from a local pick-up point.
You'll need your own vehicle – Amazon Flex allows vans and four-door cars at present for ease of loading. The company makes it very clear that you're officially a self-employed contractor, too. This means you'll need to post a yearly self-assessment form for income tax. You're also responsible for the running costs and insurance of your car – it's paramount that you check with your insurer that delivery services don't breach the conditions of your cover.
It does seem to be the luck of the draw in terms of how many parcels you'll be expected to deliver in your set time block, though, and you won't receive any extra payment if your deliveries take longer to fulfil. A delivery route is provided by the Amazon Flex app, but it may be tricky to predict traffic. Online reviews suggest there's a performance-monitoring aspect to the app, too: drivers who take longer to deliver may be offered fewer delivery blocks or find their contract suspended.
Other companies operate along similar lines, including Yodel, which allows private car owners to sign up for courier delivery trips. Again, though, your employment status will be 'self-employed' with all the tax implications that infers.
Becoming a part-time courier won't suit everybody, but, conversely, there will be those who enjoy the challenges of route-planning, meeting targets and, above all, driving. As a way of augmenting your regular income, it may be worth a try.
Renting out your parking space
Okay, we're not talking about your car, here, but the space it occupies at home could earn you money while you're out on the road. There are several companies out there, including yourparkingspace, justpark and parkonmydrive, who you can ask to list your spare space online for car parking.
If you own a property with plenty of parking, you can register as much of that space as you like with any of the growing crop of independent parking-space booking companies. It's usually free to list, although it varies between brands – typically they'll make their money on a commision basis, often around 20% on top of the payment you request, which is rolled into what the person using the space pays.
When you list your parking space, most booking companies offer a simple online interface to provide all the necessary details. They'll want to know the space's precise location and the exact details of when it's available for parking and, vitally, accurate dimensions. They'll also advise a pricing strategy – some suggest setting a low introductory rate to attract new users, but you can choose not to follow their advice.
They'll also outline any other information you'll need to tell prospective users about your space, including any access complications such as slopes or obstacles. It's worth coming clean about any other facts that might put people off from using your space.
Most of the the potential downsides of offering your parking space for other people's use come down to human nature. While drivers are instructed to occupy your space no longer than their booking specifies, this can't necessarily be guaranteed, leaving you powerless to move their unattended vehicle if it becomes an obstruction. There's also the question of property damage and whether your space will be left in a clean and tidy condition – and here things get a little murky.
The major agencies who oversee driveway rental typically impose a very strict range of terms and conditions, which effectively grants them indemnity from any claims against damage to personal property, or illegal conduct carried out in your space by whoever parks in it. Although the terms and conditions form an agreement that both driver, space owner and the booking company must adhere to, it's unclear as to the legal implications of any party breaching the contract.
In short, if you have spare parking space which is constantly free, easy to access and at low risk of damage, renting it out is a definite possibility. However, be aware that you may have to take any problems you encounter into your own hands.
Best new car deals 2023: this week's top car offers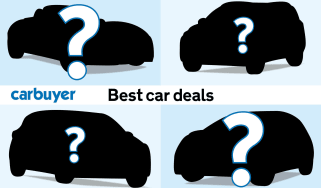 Best new car deals 2023: this week's top car offers
New 2024 Porsche Panamera – new looks, interior, and Turbo E-Hybrid model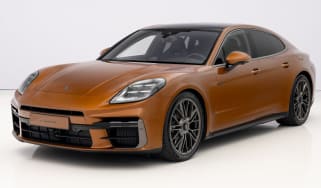 New 2024 Porsche Panamera – new looks, interior, and Turbo E-Hybrid model
New 2024 Dacia Duster arrives – popular budget SUV enters its third generation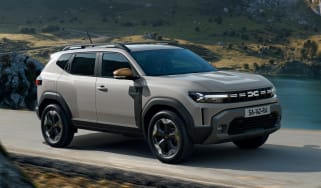 New 2024 Dacia Duster arrives – popular budget SUV enters its third generation