Best remote-control cars to buy 2020
Let your inner child run riot with these speed machines
Remote-control cars are toys first and foremost, but that doesn't detract any from the impressive combination of technology, performance and durability that many examples offer. Their prices may seem steep, but the end result is always entertaining and certainly worth the outlay.
We gathered together eight remote-control cars of varying price, power and style to see which came out on top. All of the cars featured are electric, using brushed or brushless motors and rechargeable batteries. Both two and four-wheel-drive models were tested.
During the test, our aim was to find out which RC car was the most fun to operate, rather than which was fastest or most powerful. We also tested for good battery life and build quality, as well as assessing value for money.
1. Nitrotek HSP XSTR Buggy
Price: around £170
The XSTR Buggy is low-slung and only has two driven wheels, but that doesn't seem to affect its off-road performance; it's stable at speed across rutted ground. It's a manic yet controllable car at full throttle and very well designed and built, too. It's our pick of the bunch for its great combination of price, performance and fun factor.
Buy now from Amazon
2. LRP S10 Twister 2 Extreme-100 Brushless Truggy
Price: around £260
It's the most expensive car in this test by some margin, but it's also the fastest, with a top speed of 60mph. There's sophisticated suspension to keep things in check at speed, the car is unmatched in this company off-road and can hold its own on flat tarmac, too. If you're fortunate enough to have a large enough space to make the most of its power, the LRP is a good choice. Battery life was an issue on test, however.
Buy now from Amazon
3. Tamiya Honda City Turbo XB
Price: around £225 (ready built)
Tamiya is a brand whose name is synonymous with enthusiast-grade radio-control cars, so it should come as no surprise that its entry-level XB models are great fun. This model is designed to look like a Honda City Turbo from the 1980s and is lots of fun to play with; it performs wheelies at will and corners on two wheels, too. You can even save yourself some money by buying the car in kit form.
Buy now from Amazon
4. Century UK Prime Baja V2
Price: around £100
The Prime Baja V2 is another buggy-style RC car, albeit offered at a cheaper price than many on this list. Despite its less sought-after brushed motor (brushless motors perform better), the V2 is fast and stable, with its chassis proving especially impressive. Good looks and great quality (close to that of the most expensive cars here) were further plus points.
Buy now from Amazon
5. HPI Racing RS4 Sport BMW E30
Price: around £220
Presenting a very convincing likeness of an original BMW M3 touring car, this RC offering from HPI Racing looks great in its bright orange paintwork and genuine replica aftermarket alloys. With lots of power, four-wheel drive and a very low ride height, it's designed to offer control on smoother surfaces, which it does. Just don't try taking it off-road!
Buy now from HPI Racing
6. Nitrotek Bug Crusher
Price: around £100
This evocatively named option looks like a monster truck, yet has a low centre of gravity and four-wheel drive, both of which make it a solid companion over rough terrain. It's a shame this model doesn't have more power, however – the Bug Crusher could easily handle more than its slow, brushed motor provides.
Buy now from eBay
7. Carrera Red Bull
Price: around £70
It's the cheapest car on test and probably won't pass muster with hardcore RC enthusiasts thanks to its modest performance, relatively flimsy construction and basic suspension set-up. However, the Red Bull looks great and could happily be used indoors. We'd recommend it for a younger audience.
Buy now from Amazon
8. Century UK Flux Desert Assault V2
Price: around £190
Four-wheel drive and a fast brushless motor count in the Desert Assault V2's favour, but our test example had a loose wheel when it arrived. We also managed to roll the car when cornering, so stability isn't as good as some other examples on test. However, the chassis itself feels very solid.
Top 10 best hybrid cars 2021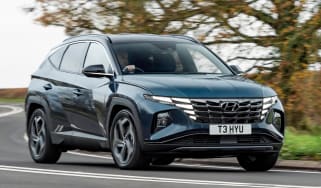 Top 10 best hybrid cars 2021
Genesis GV80 SUV review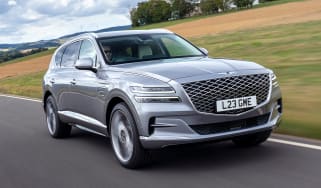 What is AdBlue?