Best breathalysers to buy 2020
Breathalyser drink-drive testing kits for the morning after
Driving after consuming alcohol is something the vast majority of us find easy to avoid. It can be more difficult, however, to tell whether you're safely under the legal limit the day afterwards.
This is where home breathalysers come in useful. They allow you to ensure you're safely under the limit before you set out on a journey the morning after you've had a few drinks. There's a range of breathalysers available, from devices that use semi-conductors to those that use fuel cells; some cost a few pounds, others more than £100. But which is the best?
How we tested them
With your licence at risk, it's obviously crucial that a device doesn't read too low, and a breathalyser isn't doing its job if it's consistently too high either. We tested each device five times using certified samples at the limits for Scotland (0.22mg of alcohol in one litre of breath) and England and Wales (0.35mg/l).
Sensitivity was rated at a low level (0.09mg/l) and we also saw how quickly a sensor clears after a high alcohol sample (0.6mpg/l) has been taken by taking alternate readings between the two.
Our control was a Draeger breathalyser as used by the police, so the solutions were checked again it after each round of tests. Ease of use, quality of instructions, alerts and price were all taken into consideration.
AlcoSense Excel
Price: around £100
AlcoSense does make a more expensive breathalyser, but this one, which uses a fuel cell, is just as easy to use. The casing feels just the same in quality terms, too, and the display is superior to most other breathalysers on the market. You get a lead to update the firmware and colour-coded warnings to tell you not to drive if you're within 20% of the limit.
You can set the alcohol limit for different countries and the instructions included cover everything you need to know. The company explains that the readings given are set with a 20% buffer in order to comply with European standards, and that there's a potential for the device to under-read as it gets old.
Using the factory settings to access the actual reading revealed this breathalyser was accurate at all levels tested. It's an excellent mix of performance and value for money.
AlcoSense Pro
Price: around £150
An extra £50 gets you the AlcoSense Pro, which also uses fuel-cell technology. Extras over the Excel model include a 'Blow Coach' to help ensure the breathalyser gives you the most accurate reading, plus an estimate of when you're likely to fall below the limit if you've given a sample that's over it. The device has an alarm function to remind you to retest yourself. Out of all the breathalysers we tested, this one was the most accurate.
AlcoDigital Platinum
Price: around £150
Coming in at the same money as the AlcoSense Pro, the Platinum is another fuel-cell-based breathalyser. The technology is more accurate than semiconductors, so it's little surprise our top three spots are all filled by breathalysers that use fuel cells.
Partnership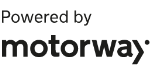 Need to sell your car?
Find your best offer from over 5,000+ dealers. It's that easy.
The Platinum can't be set to different limits, but the fuel-cell cartridge sensor can be changed, which means you don't have to spend time without the breathalyser when it needs recalibrating.
AlcoSense Elite
Price: around £60
If you can't stretch to the more expensive fuel-cell breathalysers, then the semiconductor Elite is the best of the rest. It isn't as accurate as the fuel-cell devices tested, but it was better than anything else in this regard, and would consistently over-read, too.
The measurement unit can be changed and you can set the drink-drive limit to the country you're in. There are warning indicators and alarm tones if you give a sample that is close to, or over, the limit, plus the Elite can clean its own sensor to help keep readings accurate for longer.
AlcoDigital AL7000
Price: around £80
As with the AlcoDigital Platinum, the AL7000 lets you change the alcohol breath sensor yourself, but it uses semiconductor rather than fuel-cell technology. It comes with a hard case and a car adaptor lead. The AL7000 is accurate, but there are superior breathalysers out there, especially at this price point, and you can't set different drink-drive limits.
AlcoDigital Platinum Lite
Price: around £100
The Platinum Lite is a fuel-cell device, but one that has to be sent away for sensor recalibration. As with the more expensive Platinum model, there's an integrated mouthpiece that emerges from the casing. It's accurate, but there are more consistently reliable breathalysers on this list, and you can't set different drink-drive limits.
Alcoscan ACE AL2600
Price: around £28
This was the best of the budget online devices, but unfortunately that can't be taken as a recommendation. The AL2600 was one of two devices we tested that didn't have a mouthpiece, which introduces a variable into the process of giving a sample. Accuracy wasn't great, although it did at least read consistently high, so you wouldn't get into trouble by abiding by the inaccurate readings.
Unlike so many of the breathalysers on this list, the (poorly translated) instructions don't mention legal limits. The display is hard to read in low light, too.
VicTsing Mini Digital Keychain Alcohol Tester
Price: around £12
This breathalyser was significantly inaccurate when it came to the legal limits, but it did at least read high. It was the only device we tested that advised rinsing your mouth with water before use, which seems odd, since you then risk affecting the sensor with moisture.
OFTEN Breath Alcohol Tester
Price: around £14
While the description of this breathalyser on Amazon's listing suggests it's a 'police digital breath alcohol tester', it couldn't have looked or performed much differently to the £7,500 control unit we were using.
The OFTEN was one of the worst breathalysers we tested, giving hugely varied readings. At the England and Wales limit, it gave readings both higher and lower, it was higher at the Scottish limit and low levels, and our strong alcohol test made the device crash.
ALC Nose Breathalyzer Compact Party Tester
Price: around £20
A lack of mouthpiece makes getting a reliable result with the ALC Nose difficult from the outset, and even when you find a position to get a reading, it regularly doesn't work when you try to repeat it from the same position.
When we did get a reading, it was way off, and no limits are mentioned. A misleading wine-glass graphic is confusing, only compounding the inaccurate readings. The best thing about this breathalyser is the batteries, solely because they work.
You can buy the ALC Nose Breathalyzer Compact Party Tester from eBay for £18.99
Engine management light: top 5 causes of amber engine warning light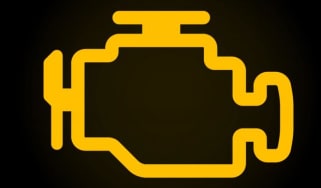 Engine management light: top 5 causes of amber engine warning light
Tesla Cybertruck finally delivered: specs, prices and UK availability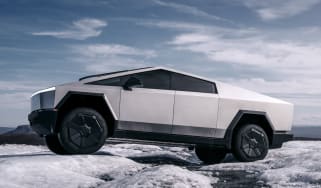 Tesla Cybertruck finally delivered: specs, prices and UK availability
Best new car deals 2023: this week's top car offers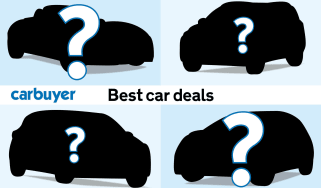 Best new car deals 2023: this week's top car offers