Best cordless impact wrenches to buy 2020
If you're fed up of tackling stubborn bolts, these battery-powered impact wrenches can speed up home car maintenance
Visit a garage and you'll see the speed wheels and parts can be changed, accompanied by the sound of an impact wrench making light work of the task. While these handy tools are traditionally driven by compressed air, modern battery technology means top cordless electric wrenches are just as good, much more convenient and far better suited to use at home.
The newest models are also surprisingly small and light, making them far easier to use in tight spaces, just like those you'll encounter when working on components like the brakes, suspension and exhaust.
To find out which cordless impact wrench to buy, read on for our list of eight models…
How we tested them
To test the power of each impact wrench, we first measured how fast they could drive four 13mm hex head screws into a wooden block and then remove them again. Next we extracted four wheel bolts that were previously tightened to 90Nm, along with a wheel hub nut at a more stubborn 175Nm.
As well as this, we also looked at the size and weight of the devices, along with their impact controls (which are crucial to avoid shearing parts), battery packs, charge indicators and any accessories supplied in the box.
Every wrench came with a charger that took around an hour to replenish its battery, and we also looked at prices to compare costs.
Hitachi WR 18DBDL2JX review
Price: Around £400Battery/voltage: Li-ion/18Rating: 5/5
The Hitachi was the only wrench tested that met IP56 standards for keeping out dust and moisture, so it's ideal for anyone working outside, or on vehicles like off-roaders that are likely to be covered in mud. Its technology impresses, too: there's a brushless motor, a light, LED battery level indicators, four impact modes (including self-tapping) and two impressive 6Ah batteries. Weighing in at 1.8kg and measuring just 145mm means you shouldn't get arm ache and the hex screws were all done in 31 seconds. The wheel nuts and hub also flew off without any hesitation. The Hitachi is pricey, but look no further if you want the best impact wrench we've tested.
Wolf 18v Li-Ion Cordless Impact Wrench Kit review
Price: Around £115Battery/voltage: Li-ion/18Rating: 4/5
Wolf is a brand that has demonstrated great value for money in the past and its impact wrench is no exception. There's only one 3Ah battery to keep costs down, but the wrench itself has a light, four impact sockets and even a 150mm extension to reach hidden bolts. Its 2.4kg weight is substantial and the brushed motor feels and sounds a bit industrial, but it delivered the goods in our tests. The hex screw challenge took 41 seconds and there was a three-second wait before the hub nut started to come undone – the third-best on test.
Draper expert 18v 1/2in drive Cordless Impact Wrench 83689 review
Price: Around £135Battery/voltage: Li-ion/18Rating: 4/5
The Draper has a modern look and design, while its low 1.5kg weight and balanced feel in the hand also impress. Its smooth brushed motor also does a very good impression of a brushless one, but it lacks impact control or a status indicator for the battery, losing the Draper some points. The 1.5Ah battery is also quite small, but the Draper completed our hex screw test in 42 seconds and shifted the wheel nuts without fuss. It struggled a bit more with the wheel hub nut, taking eight seconds to get it moving.
Panasonic EY75A7PN2G review
Price: Around £350Battery/voltage: Li-ion/18Rating: 3/5
Panasonic has clearly focused on making its impact wrench as compact as physically possible, because it measures just 115mm from front to rear and weighs only 1.45kg. There's also a neat carry case with places for two 3Ah batteries and the charger. It's feature-packed, too, with a brushless motor, belt hook, LED light, battery status LEDs, three impact settings and self-tapping function. You may require an adaptor for the 1/4in auto chuck, but the Panasonic took just 34 seconds to zap the hex screws. It seemed to take more time over tougher jobs, though, taking a few seconds to start moving the wheel nuts and six to break the hub nut free. This hesitation and its high price kept it off the podium.
Draper Expert 19.2V Cordless 1/2in drive Impact Wrench 13507 review
Price: Around £250Battery/voltage: Ni-Mh/19.2Rating: 3/5
If the Panasonic in this test was a hot hatch, the Draper Expert would be a Land Rover Defender; while being very traditional, it packs a lot of grunt. First, the bad news – it's 50mm longer and £100 more expensive than the other Draper we tested, and its Ni-mh (not Li-ion) battery makes it quite a bit heavier. However, its 19.2-volt 2Ah battery and motor beat the smaller model by five seconds and six seconds in the hex screw and hub nut tests respectively. Extras are sparse, though; there isn't even an LED light for those hidden bolts.
Sealey Cordless 24v Impact Wrench CP2400MH review
Price: Around £175Battery/voltage: Ni-Mh/24Rating: 3/5
The Sealey just goes to show you shouldn't always rely on the size and specifications of a tool when making a purchasing decision. At 280mm long, it was easily the biggest impact wrench in our test, as well as the heaviest, at 3.2kg. Perhaps aching arms would be worth it if the single 24-volt battery provided muscle-car grunt, but it took 51 seconds to insert and remove the hex screws, then 10 seconds to get the hub nut free. It worked better for wheel nuts, but despite the affordable price, we expected the big Sealey to have more features like impact control and a battery status indicator.
Silverline 18V Impact Driver 268895 review
Price: Around £65Battery/voltage: Li-ion/18Rating: 2/5
At the opposite end of the spectrum from the Sealey, the Silverline Impact Driver was the lightest wrench we tested, at just 1.2kg. This was partly because it also had the smallest 1.3Ah battery pack, and while this made it easy to hold and use, it also meant it's probably best suited to home DIY than working on cars. It took a sluggish 68 seconds to finish the hex screw job, then failed to move the wheel bolts. Its lower price put it ahead of the Bosch, and the Silverline is fine for jobs where low torque is required.
Bosch GDR 18-LI Professional review
Price: Around £300Battery/voltage: Li-ion/18Rating: 2/5
The Bosch features a brushless motor and like the Silverline and Panasonic, it required a quarter-inch adaptor to fit our sockets. First impressions are good, with a lightweight 1.3kg chassis and a neat carry case with two batteries and a charger, but things go downhill from there. There's no belt clip, battery level indicator or impact speed control and the 1.5Ah and motor seems to lack gusto. Despite costing £300, the Bosch took 71 seconds to complete the hex screw test and couldn't shift the wheel nuts or wheel hub nut.
2020 scrappage schemes: the complete guide
2020 scrappage schemes: the complete guide
Best new car deals 2020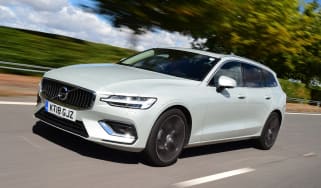 The UK's top 10 best-selling cars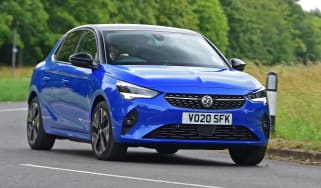 The UK's top 10 best-selling cars