Best torque wrenches to buy
It's often important to adhere to manufacturer's torque settings for nuts and bolts, making these torque wrenches a must
Despite digital technology making an impact with many products, it has yet to dominate the world of torque wrenches, so we focused on analogue tools.
Start using them, and you can see why they're still popular, because instead of waiting for lights to illuminate, there's a satisfying clunk when you reach your chosen torque setting.
Whether your next job is simply changing a wheel or rebuilding the engine and suspension of your car, these torque wrenches will ensure nuts and bolts are tightened to the manufacturer's specifications.
How we tested them
We visited the calibration lab at Cromwell Tools, then checked each tool to the ISO 6789:2003 standard. This checked each wrench at its low, medium and high settings. During the trials, we were on the lookout for accuracy, smooth operation, ease of setting and whether the wrench could be used in both directions. Having both the imperial and metric scales was a bonus, and we also compared online prices to judge value for money.
Verdict
The 200139 from Halfords stood out for both its precision and ease of use, that were all the more impressive given the fact the TriTorque was dearer yet less capable. If you don't want to spend too much, the Sealey AK624 is our budget pick.
Read on for our list of the best torque wrenches…
Halfords 200139 review
Price: Around £80Torque range: 40 to 200NmRating: 5/5
While you might question whether buying an own-brand torque wrench is a good idea, the Halfords 200139 is built under licence in the UK by one of the world's best torque-wrench manufacturers, giving it real pedigree. This makes it less of a surprise that it's such a good performer, proving accurate across the spectrum – even at lower settings. There are two windows (one for the metric scale and one for imperial), making it easy to set the torque you require, and in operation, the 48-position ratchet makes for fine adjustments. You can also measure torque in both directions, making it even more versatile.
TriTorq TRQ-557-6900K review
Price: Around £90Torque range: 40 to 200NmRating: 4/5
The TriTorq filled the gap between the test winner and our budget entries. Most importantly, it had no issues in the ISO 6789 tests, passing easily. It came close to the Halfords' tool in operation, too, with separate windows for both units, easy adjustment (even to high settings that can often be too stiff with lesser tools) and a precise ratchet. However, this had 36 ratchet positions compared to the 48 of our winner, could only read torque in a clockwise direction and was also slightly more expensive.
Sealey Ak624 review
Price: Around £30Torque range: 27.1 to 203.5NmRating: 4/5
If you only want to spend around the £30 mark, this Sealey is the torque wrench for you. It's worth bearing in mind, though, that it wasn't as accurate as our winner and failed the lab tests. It was very precise in the middle and upper torque ranges, but results were poor at lower settings. The Sealey did improve during testing, though, so may have passed had we repeated the readings. With 24 positions, the ratchet wasn't as smooth as the best here, and the metric Nm scale was in odd graduations, making it less intuitive to choose a setting.
Partnership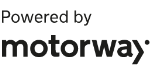 Need to sell your car?
Find your best offer from over 5,000+ dealers. It's that easy.
Kennedy KEN-557-3580K review
Price: Around £140Torque range: 50 to 225NmRating: 4/5
The Kennedy is a bit different, because it doesn't actually have a ratchet. Instead, you rely on a separate ratchet or spanner to tighten your bolt or nut most of the way, then use the Kennedy to measure the final tightening turn. Considering torque wrenches often fail because of the ratchet wearing out, rather than the measuring mechanism, it could be a good idea for more serious home enthusiasts. The fact it can measure torque in both directions, proved accurate and was easy to set in any of its four scales, all scored it extra points.
Clarke CHT141 review
Price: Around £30Torque range: 28 to 210NmRating: 3/5
If you're a fan of working on retro British cars, avoid the Clarke, because it lacks an imperial scale. Instead it has the metric Nm, along with a rarely-used Kgm scale, both of which are marked out in odd graduations. As an example, it's hardly easy to judge where 10Kgm is positioned when the scale jumps from 8.6 to 14.3. On the testing apparatus, the Clarke had poor accuracy at low torque settings, but worked better in the mid and high range.
Draper 64535 review
Price: Around £30Torque range: 30 to 210NmRating: 3/5
The dark-coloured Draper certainly looks the part, and its white numbers on a black background are actually easier to read than the typical units etched in chrome of its rivals. The commonly used Nm units are in a logical scale and it's easy to adjust even at the upper values. Setting for imperial is more convoluted, thanks to a less rational graduation. Unconvincing accuracy is the biggest negative, though, with mixed readings at the medium and low torque settings, which improved at the higher end.
Silverline 633567 review
Price: Around £20Torque range: 28 to 210NmRating: 3/5
The Silverline torque wrench is a real bargain, even undercutting the budget Draper and Clarke models by a considerable amount. Things look even better when the standard 1/2-inch socket adaptor, extension bar and plastic carry case are taken into consideration. But the Silverline produced rather odd results in our lab, with inaccuracies at the low and high settings, but decent mid-range results. Usually, torque wrenches are out at either the low or high end, indicating a calibration issue. You'll also want to avoid the Silverline if you need an imperial scale.
Screwfix 18289 review
Price: Around £25Torque range: 28 to 210NmRating: 2/5
The Screwfix torque wrench is very similar to the models from Silverline and Clarke, with Nm and Kgm scales but no imperial, and odd graduation for the latter. It was also difficult to adjust the required setting at the upper end of the scale, needing a firm grip to turn it. Accuracy was alright at the bottom of the scale, but very poor at the top.
Tesla Cybertruck finally delivered: specs, prices and UK availability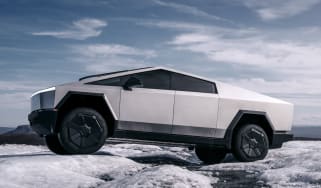 Tesla Cybertruck finally delivered: specs, prices and UK availability
Engine management light: top 5 causes of amber engine warning light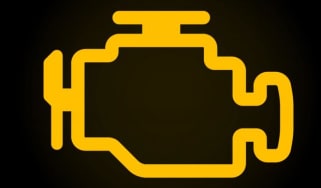 Engine management light: top 5 causes of amber engine warning light
Best new car deals 2023: this week's top car offers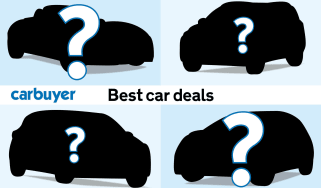 Best new car deals 2023: this week's top car offers