Top 8 best car battery chargers 2022
We test the best gadgets that can keep your car battery in tip-top shape
Finding your car won't start because the battery is dead can be frustrating and hugely inconvenient, so you may want to consider investing in a car battery charger. Aside from getting your car running when the battery's flat, they can also keep them charged and in good condition if your car is left in a garage for long periods.
Some cars are regularly left unused for weeks or months at a time, and in these cases it's vital to use a battery charger or maintainer to ensure they start when you next want to use them. The latest battery chargers are capable of charging even the most modern car battery types, from lithium-based cells to high-output batteries that support stop-start systems.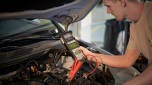 How to test and charge a car battery
How we tested them
We used each charger to recharge a flat battery until it was charged to 80 percent, calculating a charging rate from the test and noting the minimum voltages the chargers could work from. Their efficiency and electromagnetic compatibility (EMC) was also considered.
We tested ease of use, by looking at the instructions and display for each charger, and build quality, by checking all leads and accessories included. To test safety, we also deliberately misused the chargers to check for sparks. Read on to see how each charger measured up when taking this all into consideration along with their prices.
Verdict
1. CTEK CS One review
CTEK is a pioneer of multi-mode charging, which many of its competitors have also now adopted. However, the new 8-Amp CS One's modes can't be manually chosen, instead it adapts to deliver whatever the battery needs automatically. The CS One is a clever piece of kit that detects not only the state, size and type of power pack it's charging, but even the polarity, meaning both the leads are black, because it doesn't matter which way you connect it. There's also an app that provides access to recon and supply modes. It may have been the third quickest to 80 percent in testing, taking just under 10 hours to charge, but it breezed through our other tests and is a great performer all-round.
2. Draper 12V Intelligent Battery Charger 53491 review
Price: Around £65
Rating: 4.5/5
Draper's new range of smart chargers is a big improvement, addressing many of the issues we had testing the 33851 previously. It has the same dust and moisture protection offered by many of its competitors and passed EMC tests without any problems.
In charging tests, the Draper reached 80% in just under nine hours. In our misuse test it did spark, but it's also simple to use and has a clear display with intuitive controls, which made it a top contender.
3. Ring 8A Smart Battery Charger & Maintainer review
Price: Around £35
Rating: 4.5/5
The Ring 8A is a much more convincing proposition than the 4A version we tested in early 2020. Of all the chargers we tested, this one was fourth quickest, taking just over 12 hours to get to 80 percent. It cleared our EMC assessment without issue and passed the misuse tests. It's a versatile unit that covers most modern battery types and started charging at just under 2V. Both the included instructions and display were rather confusing, but it remains a cost-effective alternative to our pricier winner.
Partnership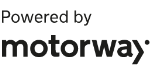 Need to sell your car?
Find your best offer from over 5,000+ dealers. It's that easy.
Buy now from Ring Automotive...
4. Clarke IBC7 Intelligent 7A Battery Charger review
Price: Around £60
Rating: 4/5
The Clarke IBC7 boasts a convenient set of long leads and has a mean current supply of four amps, which is quite a way off the stated seven amps. It took around 16 hours to charge to 80 percent and failed the EMC test by some margin. It also had only IP54 moisture protection where many rivals now boast IP65.
Buy now from Power tools direct…
5. Halfords Advanced Smart Battery Charger Plus review
There was a Ring version of this charger as well as a 4A Halfords version of the same unit back in 2020. Now it boasts 6A, but in testing it needed nearly 20 hours to charge, leaving it some way behind most rivals. It is able to cope with lithium batteries unlike some rivals, however, and it has a mode for start-stop units too. That said, its design isn't the best, plus its dull indicator and warning lights and less-than-intuitive controls let it down. 
6. Sealey SPBC12 12A Fully Automatic Battery Charger review
Price: Around £100
Rating: 3/5 
The SPBC12 is from Sealey's latest range and was one of the quickest to 80 percent of the chargers tested, taking just under nine hours, but was some way off its claimed 12A rating. It's capable of detecting battery type and 6V, 12V and 24V systems and starts pulsing at zero voltage. Its short DC leads let it down due to the rear spool storage, as does its low IP33 protection rating and no option for a permanent connection or extension cable.
7. RAC-HP026 12A Battery Charger review
Price: £56.99 
Rating: 3/5 
This metal-cased RAC charger is quite a hefty thing, and its analogue gauge makes it feel pretty old-school. The instructions aren't the best and when plugged in it gave off a hot electrical smell as well as a vibration. The 12A claim was wildly inaccurate – the instructions and gauge claimed a max output of 8A but we saw just 4A, with it taking 16 hours to hit 80 percent charge. On a positive note, it had no trouble in the EMC tests, but there are many better, more modern chargers available in this list.
8. Topdon Tornado4000 review
Price: £49.99
Rating: 2/5 
The Topdon was painfully slow at charging, taking 34 long hours to hit 80 percent. It's rated at just 4A, so we didn't expect it to be particularly quick, but a day-and-a-half to charge was disappointing. The main cause for delay was the seven-hour break it took after half a day's charging. While it did ultimately restart, it would be entirely inconvenient if you had a car with a flat battery. It wasn't particularly intuitive to use either, requiring the user to push its start button twice for it to begin charging.
Looking to give your car a little TLC? Here's our list of the top 10 alloy wheel cleaners 2021
Best new car deals 2023: this week's top car offers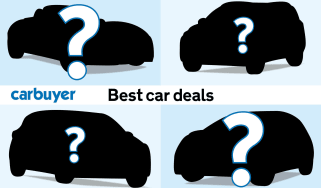 Best new car deals 2023: this week's top car offers
New 2024 Porsche Panamera – new looks, interior, and Turbo E-Hybrid model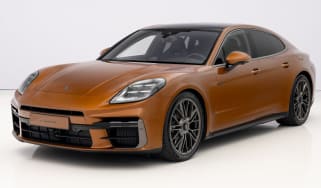 New 2024 Porsche Panamera – new looks, interior, and Turbo E-Hybrid model
Toyota Yaris Cross updated for 2024 – new tech, trim and hybrid option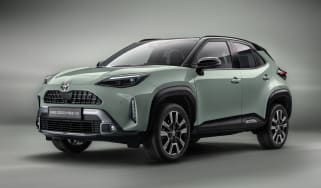 Toyota Yaris Cross updated for 2024 – new tech, trim and hybrid option