Best wheel brushes 2018
Cleaning brake dust and grime from alloy wheels can be a pain, but these wheel brushes aim to speed up the process
As with wheel-cleaning solutions, wheel brushes need to negotiate a balancing act between being tough enough to shift stubborn brake dust, without being so aggressive they could damage the finish of modern alloys. Brushes should also be able to reach between spokes and allow you to clean the inner rim behind.
So will any brush do, or is there a clear winner when you want sparkling wheels? We tested eight of the best wheel brushes to find out.
You'll need the best wheel cleaner to use with your new wheel brush, so take a look at our favourites.
How we tested them
As well as testing the brushes for their cleaning power, we also made sure the bristles and handles left the wheel's paint finish blemish-free. We also tried each brush on alloy wheels with a mixture of wide and tricky narrow spokes.
After cleaning the spokes and outer face, we then tested each brush to see if they could reach the inner rim and how they tackled dirt around the wheel bolts. We also attempted to remove a baked-on layer of dirt that had built up on a neglected inner rim over a long period.
Along with scrubbing ability, we also tested how comfortable the brushes were to use when applying lots of pressure, as well as inspecting build quality and practicality. Of course, everything was also considered against the cost of each brush from online shops.
Verdict
The innovative design of Muc-Off's Two Prong brush sees it beat the manufacturer's previous winner, the Wheel & Component Brush. The ValetPro Long Reach is a good – if somewhat pricey – choice, too.
Read on for a our list of the best wheel brushes...
Muc-Off Two-Prong Brush review
Price: Around £6Rating: 5/5
Our test winner is unique thanks to its two brush heads set into a very comfortable handle. We used both heads to clean between wider spokes, and just one to get between tighter ones, with both working perfectly and getting into every nook and cranny. It's not the best brush for cleaning around wheel bolts, but it shifted all the brake dust and grime from the inner rim and even into the dished castings behind the spokes. A competitive price combined with a great performance meant the Two-Prong Brush took a deserved victory.
Muc-Off Wheel & Component Brush review
Price: Around £6Rating: 5/5
It's fairly cheap and simple, but the Muc-Off works better than rivals. The handle is grippy and the brush was easy to fit around every part of our test wheel to get at dirt. Its length allowed it to reach all of the grimy inner rim, while it was stiff enough to clean effectively without distorting. It's a bit too bulky for the narrowest spokes, but works well on the wheel's face and bolt holes.
ValetPro Long Reach Wheel Brush review
Price: Around £12Rating: 4.5/5
As the name suggests, the ValetPro is a lengthy brush, measuring 16 inches from the tip of its brush to the end of its wooden handle. Despite this, it doesn't feel too unwieldy or bendy in the hand, and its extra reach makes it ideal for cleaning the inside of the wheel without having to remove it from the car. It was sturdy enough to shift grime and its shape allowed it to easily reach between spokes, compressing the brush to do so. Despite a good performance, its relatively high price held it back here.
Autoglym Hi-Tech Wheel Brush review
Price: Around £12Rating: 4.0
The Autoglym was unique in our test, resembling a giant paintbrush rather than a traditional scrubbing brush. It works well, but requires a different 'stippling' method instead of a side-to-side motion and it's particularly effective around wheel bolts. Its shape means it isn't very well suited to cleaning the inner rim or behind spokes, as the side of the brush can't really reach. It's a light brush, making it easy to hold for long periods, but could be improved with a grippy surface or finger holds and its high price could limit its appeal.
Armor All Luxury Alloy Wheel Brush review
Price: Around £6Rating: 4/5
While very similar to the Muc-Off Component brush, a short rubber handle and finger grips helped set this one apart. It was a good weight, being wieldy in the hand, but substantial enough not to feel weak or bend under pressure. It was very effective for larger spokes and for getting to the inside rim, but wouldn't fit between narrow spokes, making it less suited to fiddly alloys.
Sonax Wheel Brush review
Price: Around £6Rating: 3.5/5
Sonax is another manufacturer trying a novel approach, with bristles replaced by a tube-shaped microfibre weave. It worked well on the outer face of our wheel, cleaning wider spokes and making a good job of narrow ones. It worked well on the inside, too, even reaching the spoke castings, but we wonder how long the cover will stay in prime condition, and its hexagonal handle wasn't the most comfortable to hold.
Quixx Wheel-Cleaning Brush QWCB1 review
Price: Around £21Rating: 3.0
The Quixx certainly stands out, looking more like a tropical sea creature than a brush. You attach the circular bristles to a six-inch spindle that fits in any cordless drill set to a low speed. You'll want to wear the supplied goggles to avoid getting splashed, but with some practice it worked, cleaning up small spokes well. It managed to shift tough grime from the inside of the wheel and wasn't troubled by balancing weights. The Quixx is certainly unique, but that could help it appeal to keen enthusiasts and help justify its price.
ValetPro Twisted Long Reach Wheel Brush review
Price: Around £14Rating: 3.0
This alternative brush from ValetPro is almost as long (measuring 14 inches), with a plastic handle that lacks grips, but has a rubber doughnut to protect your fingers from the spokes. It's light and bendy enough to use between narrow spokes and reach the inner rim, but this light weight means you also need to apply more pressure to shift grime. Do this and the brush tends to bend, so it's really best for lightly soiled wheels that are cleaned frequently.
Top 10 best cheap-to-run cars 2022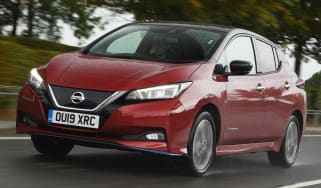 Top 10 best cheap-to-run cars 2022
Top 10 best cheap cars 2022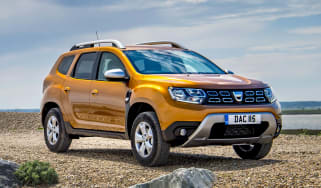 Top 10 best cheap cars 2022
New car delivery times: how long will you have to wait?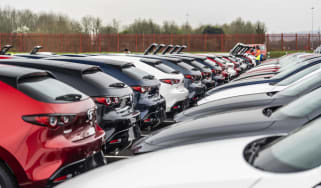 New car delivery times: how long will you have to wait?