Best socket sets 2018
A good socket set will help you confidently tackle motoring DIY jobs. We put 10 to the test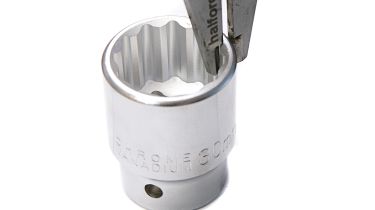 Of all the tools in a DIY mechanic's tool kit, a comprehensive set of sockets will be among those used the most. There are certain fastenings on a car that can only be accessed with a socket, so having a set at hand is a must when tackling mechanical repairs.
Socket sets differ markedly in size and scope: some have a bewildering range of sizes, but others have a more limited spread – which is fine if it covers the common sizes found on your car. Some socket sets offer a number of accessories, too, with ratchets, extension bars and allen-key adapters thrown in. We've tested 10 popular sets to find which is worth adding to your workshop inventory.
How we tested them
We gave three key sockets from each set to AA engineer Rory Stockbridge, who checked them for size and strength, taking them beyond the British Standard requirement. We assessed the quality of ratchet wrenches, sockets and accessories, judging them against their purchase price.
We factored in the number and sizes of sockets provided and paid attention to ease and comfort of use. Free-moving ratchets and socket-release buttons were given extra credit, as were rounded 'wobble' connectors to enable movement in tight spaces.
The best good-value socket sets for sale in 2018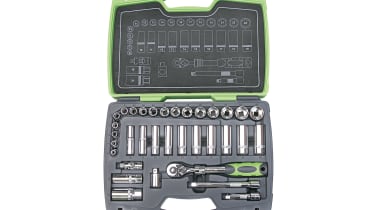 Sealey AK7960 review
Price: Around £56Sizes: 6-24mm (excluding 20, 23mm), 10-19mm deep
This 27-piece set has enough neat touches to justify our number-one placing, particularly its ½-inch to ⅜-inch drive adaptor that can be screwed onto an extension for use as a T-Bar or breaker. There's a telescopic handle to the fine-toothed ratchet, too, so you can apply extra force for shifting stubborn bolts. All the sockets passed our size and strength tests, the value is strong and there's a handy carry-case.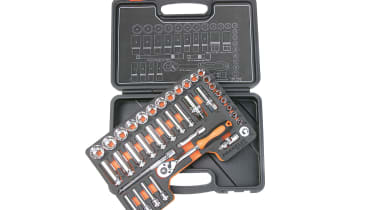 Franklin XF3038 review
Price: Around £90Sizes: 6-24mm, 8-19mm deep
The quality of this Franklin set is second-to-none and the ultra-fine 72-tooth ratchet mechanism of the wrench makes it very smooth in operation. The drive adaptor can be used as a T-bar in the same way as with the Franklin, and the selection provided includes two deep spark-plug-removing sockets. Even the case is well designed, with a foam insert that can be removed to keep tools together when working in confined spaces. Only a steep price lets it down.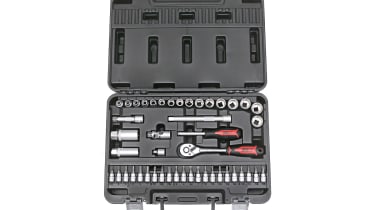 Screwfix 2555C review
Price: Around £30Sizes: 6-21mm
A low price doesn't necessarily mean low quality and this set from Screwfix certainly isn't sub-par when it comes to build. The assortment is limited, with no deep sockets, but 6-21mm sizes are featured with no gaps and the 72-tooth ratchet feels good with its comfortable handle and satin finish. The set also includes 22 adapter bits, including various torx, hex, Philips and slot heads. Overall, a fantastic value set.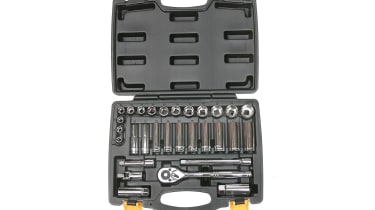 Siegen SO912 review
Price: Around £40Sizes: 8-22mm (ex. 20mm), 10-19mm deep
Nothing else in our test matched the Siegen for variety at below the £40 mark, and all the sockets we tested passed our size and strength tests. The bright chrome finish seems prone to pitting, though, and the all-metal ratchet handle trailed others for comfort. Its action is smooth and free-moving, though, thanks to a 72-tooth mechanism.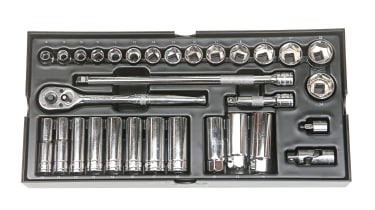 Halfords 269842 review
Price: Around £45Sizes: 8-24mm (ex. 23mm), 10-19mm deep (ex. 16, 18mm)
This Halfords set was let down in presentation by a rather flimsy storage tray, and the array of accessories is relatively limited, with no extra driver bits. We'd also have prefered a medium extension in place of the rather long one supplied. It's a shame that only the long extension has a wobble drive for access to awkwardly placed fasteners, too. Including a ⅜ to ¼-inch adaptor doesn't really make sense when there are no accessories that require that size drive, either.
Buy the Halfords 269842 from Halfords for £45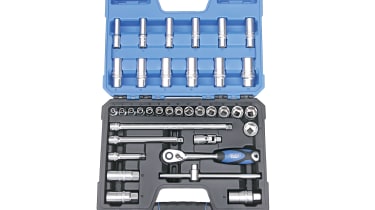 Draper 16449 review
Price: Around £55Sizes: 6-22mm (ex. 20, 21mm), 8-22mm deep (ex. 9, 20, 21mm)
Draper has been making DIY tool sets for years and its expertise shows in the well chosen tools in this set and the fact that wobble drives are present on all the extensions. It disappoints, though, that the 13mm socket is actually a little adrift of its claimed size, and the ratchet was rather stiff in operation. It's a good set, but quality could be higher.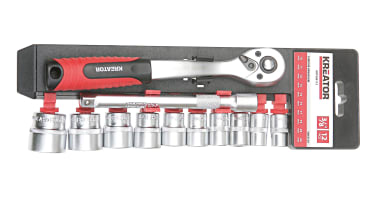 Kreator KRT500113 review
Price: Around £25Sizes: 10-24mm (ex. 16, 18, 20, 21, 23mm)
While this set isn't exactly comprehensive, it does cover 10 of the most popular sizes and the ratchet uses a free-moving 72-tooth mechanism that proves smooth in operation. Quality is high, too, with a robust satin finish to every socket. It can't match the value of the Screwfix, however, and slips down our results table accordingly.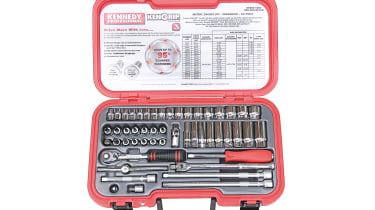 Kennedy KEN-582-8810K review
Price: Around £170Sizes: 6-21mm, 10-22mm deep (ex. 16, 18, 20, 21mm)
The high-quality Kennedy sockets are stunning to look at – but you'd hope so at this price. They also use something called KenGrip drive, whereby every socket holds the flat surfaces of hex fasteners rather than the knuckles between their edges – great for tackling rounded bolts and preventing others going the same way. The ratchet is stiff in operation, though, and there aren't many deep sockets in the set. It struggles to justify its steep retail price.
Best new car deals 2022: this week's top car offers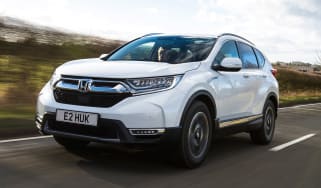 Best new car deals 2022: this week's top car offers
Top 10 best cheap-to-run cars 2022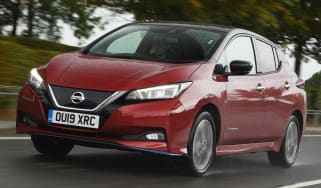 Top 10 best cheap-to-run cars 2022
Top 10 best electric cars 2022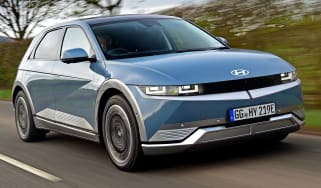 Top 10 best electric cars 2022