Airport parking: tips and how to get a cheap deal
If you find airport parking stressful, read our guide for helpful tips and money-saving tips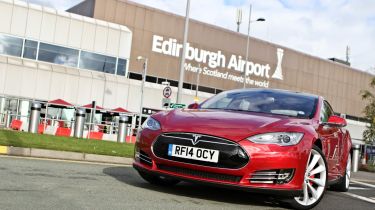 The majority of us choose to drive to the airport when going away on holiday or for business, and unless you have a friend or relative that can drop you off, you'll usually need to find somewhere to park. That's why it can be worth checking if public transport, including a bus, train or coach, could be more convenient and affordable for your trip. Depending on your group and the length of stay, a taxi can also be a good option.
If driving still looks like the best choice, there are lots of official car parks and reputable parking firms that allow a range of options for dropping off, collecting and parking your car, throughout the year and at any time of the day or night. This flexibility can be especially useful for securing cheaper flights that tend to fly at anti-social hours when public transport isn't running.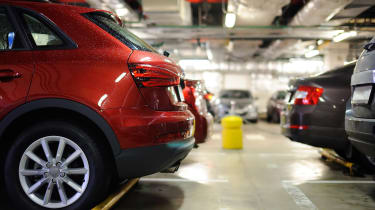 The different types of airport parking
The most traditional form of airport parking is official car parks that can be pre-booked or paid for on departure. Here, you'll choose a free space and park up yourself, taking the car keys with you on holiday. Depending on the airport, the distance from the car park to the terminal building can vary from a short walk to a journey in a free shuttle bus.
Often, this distance will also affect the price, with the closest 'short stay' or 'business' car parks the most expensive, while cheaper 'long stay' car parks aimed at holidaymakers tend to be further away. Travel times from the car park to the terminal building are usually clearly given at the time of booking, so you can arrive with enough time to spare. Don't forget to take a note or snap a picture on your phone of the parking zone (that should be clearly marked) and numbered shuttle bus stop, as when faced with a sea of cars, it can be hard to remember where you left the car after a busy trip.
Advantages of these car parks include the fact your car stays in the same place during your trip - a clean, well maintained and properly lit car park with good security and conformity to Park Mark standards. You'll also be able to find plentiful information on the car parks, their location, prices and how best to get to the terminal in advance of your trip, helping you plan.
Third-party airport parking
A second option is to use a third-party parking company. These are typically based slightly further from the terminal buildings. It's likely they'll ask you to leave your car in a drop-off area and keep hold of your keys so it can be driven to its final parking spot, before being brought back to a collection point when you need it. To organise this, the parking provider will typically request your flight details, or that you call them when you return, so the car can be prepared for your departure.
Whenever you leave the keys with a third party, always ensure you've signed an agreement that confirms the vehicle will be returned to you in the condition it arrived. To cover both parties, some operators will have a photo area as you drive in that automatically takes pictures of every angle of the car before you hand it over, to record if it had any prior damage. As with any form of parking, it's also a good idea to remove any valuables from the vehicle.
Concierge airport parking
Another form of parking that's become very popular is concierge parking, where you drop the car off with a representative near to departures, take out your luggage and leave the car with them to drive to the car park as you head to check-in for your flight. They'll request your flight details to allow them to prepare for your return, then a phone call to the company after you land will prompt a representative to bring your car to arrivals, allowing you to quickly get on the road.
Partnership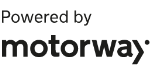 Need to sell your car?
Find your best offer from over 5,000+ dealers. It's that easy.
Often billed as a 'VIP' service because of their speed and convenience, concierge services tend to be more expensive, but deals are available and sometimes the price difference with regular parking isn't as great as you might expect. At an airport like Heathrow, the time saving can be enough to make the difference between getting stuck in rush hour or not.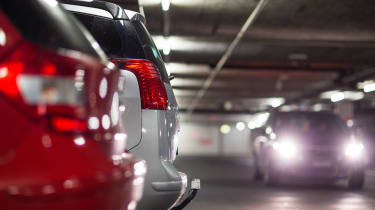 As with any parking service where you hand over the keys, ensure you sign paperwork confirming the condition of the vehicle you hand over, as well as its mileage and how much fuel it has. While the car will be taken to a remote parking facility, we'd complain if more than 50 miles was added by the parking company. It can be a worry handing over your car to a stranger, but reputable concierge companies are fully insured against damage to customer vehicles should the worst happen.
Our advice would be to stick with well known and popular companies with accreditation and lots of good reviews, even if they aren't the cheapest available.
Getting a cheap deal on airport parking
Ahead of saving money, always ensure the parking company you choose is a member of the Park Mark accreditation scheme, run by the British Parking Association that sets national standards for car parks.
To get approved, a Park Mark facility has to be well lit, with clear signage and pedestrian access, as well as being tidy and clean, secure and with on-site staff. Every airport in the UK should have one or more Park Mark car parks nearby.
Airport parking is a competitive business, so discounts and promotions are commonplace on the internet and in the press, while your workplace may also have staff discount deals with parking providers. You'll often need to enter a discount code online, and these may be available if you register on a car-park operator's website or sign up to their newsletter, which will also keep you informed of any new special deals. Many airport car parks also operate loyalty schemes, with discounts for frequent fliers.
Before choosing airport parking based on the price, make sure to check the distance from the terminal you'll fly from, the frequency of shuttle services and reviews from past customers. There's no point saving money if the trip from car park to airport takes longer than you have available - potentially causing you to miss a flight, or even an entire trip.
There have been some horror stories of rogue operators parking unsuspecting travellers' cars in muddy fields, losing or even damaging them, but this is extremely rare and avoidable if you stick to Park Mark members.
Tesla Cybertruck finally delivered: specs, prices and UK availability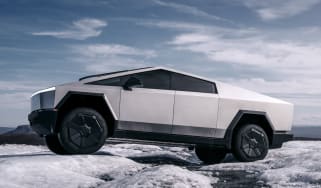 Tesla Cybertruck finally delivered: specs, prices and UK availability
Engine management light: top 5 causes of amber engine warning light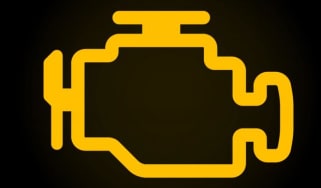 Engine management light: top 5 causes of amber engine warning light
Best new car deals 2023: this week's top car offers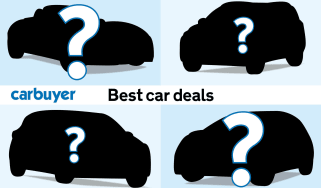 Best new car deals 2023: this week's top car offers