Best degreasers for your engine bay 2020
We tested a variety of degreasers to bring you the best options available on the market
Keeping on top of car maintenance is is made easier by keeping the engine bay of your car clean. With the bay clear of dirt and contaminants, it becomes much easier to spot potential problems, including wear and tear on tubing, leaks, or loose connection ports. You can wipe away most road residue with interior cleaners and a cloth but when it comes to removing oil, those products may just not cut it. An effective option at this stage is a degreaser.
If you are environmentally conscious then you will be happy to hear that a number of the degreasers we tested are completely biodegradable. Thanks to the ongoing call for environmentally-friendly products, brands have been putting more effort into 'greener' degreasers. The old favourite degreasers we had on test were the usual conventional solvents, so we had chance to see how they held up against their new counterparts.
Basic car maintenance checklist: top tips
To test each degreaser, we sprayed various oil-caked car parts, left them to soak for the allotted time recommended by the manufacturer, rinsed with low pressure water and finally enlisting the help of a paint brush to help lift off grime. Results were drawn after each attempt and also after the parts had dried.
Both 'greener' and and more traditional cleaners were well represented. However, the standout winners for both offer the best combination of effectiveness, price, and ease of use. Read on for the winners:
Biodegradable:
Autoglym Engine and Machine Cleaner
Proudly flaunting its eco-friendly prowess, Autoglym's Engine and Machine Cleaner took the top spot in our testing. The water-based cleaner gave excellent results on painted surfaces, although you will need to check it's fine to use on plated metals. The litre pack makes it far more economical to buy than WD-40 but it doesn't quite reach the competitive pricing from Comma.
Muc-Off Degreaser
Another biodegradable competitor, the motorcycle market's Muc-Off Degreaser worked quickly and gave excellent results, especially after the soaking for two minutes and rinsing stage. However, when using the brush, there were a few rivals that just managed to pip it to the post. Coupled with the pricing for a 500ml bottle being higher than others too, Muc-Off dropped to midfield.
Bilt Hamber Surfex HD
Being one of the cheapest degreasers in the line-up, biodegradable Bilt-Hamber's Surfex HD was off to a good start. When applied and rinsed, the product left a thin film of oil, but with the help of a brush it worked well. A good choice for value for money, just be prepared to add a little more of your own elbow grease to the mix than with more expensive alternatives.
Meguiar's Engine Bay Cleaner
This is a product definitely designed for the more delicate jobs in your bay (plated metals and such) or even for maintaining cleanliness between deep cleans. In a grime encrusted environment, Meguiar's Bay Cleaner was out of its depth. Helping it along with the brush helped a great deal but it still wasn't up to the standards of the competitors, particularly with it being the most expensive degreaser on test.
Solvent based
Comma Hyper Clean
Scoring highly for value for money, Comma's Hyper Clean is a fuss-free choice. The plain packaging, and even the solvent smell, gives a confidence-inspiring, old-school feel. If you wanted to bring it slightly more up-to-date and use a trigger bottle for the application, you'd have to purchase one separately. Alternatively, it can be brushed on. It's not the most convenient, and took around 10 minutes to work, but it would be our pick to use if you have a larger square footage to cover.
Partnership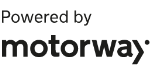 Need to sell your car?
Find your best offer from over 5,000+ dealers. It's that easy.
WD-40 Specialist Fast Acting Degreaser
As part of WD-40's range of specialist maintenance sprays, the Fast Acting Degreaser is one of nine 500ml aerosols. They all come with a hinged Smart Straw, so for useability the Fast Acting Degreaser is very convenient. There is no time specified on the packaging for how long to leave the product on so we assumed several minutes before rinsing away. The end result had a slight lead over Comma andit's also much more convenient to use. If you have a larger area to cover, buying the WD-40 works out more expensive than the five-litre tin of Hyper Clean.
Gunk Engine Degreaser
Gunk's Engine Degreaser is an ever-popular choice. Be sure to leave the product on for 10 minutes and give it a good work in with the brush, and it will loosen a generous amount of the grease. One niggle about Gunk is the white residue left behind. This requires a good rinse off to remove. But with plenty of 'bang for your buck', it's very much in the running.
Meguiar's Super Degreaser
As the reigning champion of previous testing, the Meguiar's Super Degreaser is ideal for those on a tight budget. Although you have to pay £2.15 extra for a spray bottle applicator, the solution is used by diluting. The final results from the Super Degreaser were also among the best of all those on test.
CarPlan Engine Cleaner and Degreaser
A decent competitor, CarPlan's degreaser gave good results after both leaving to soak for two minutes and hosing off, and for the brushing tests. We used it on tar spots too and the results were good there too.
Swarfega Jizer
As far from 'green' as you could probably get, Swarfega's Jizer is the third-most expensive degreaser here, which meant it had a defecit to make up before we even got started. The results didn't really improve. When we applied and rinsed, not much grease was actually removed. Even when using the brush, a considerable amount of muscle power was required.
Engine management light: top 5 causes of amber engine warning light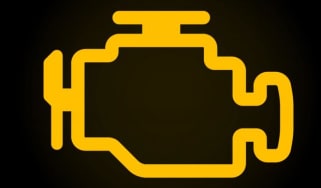 Engine management light: top 5 causes of amber engine warning light
Best new car deals 2023: this week's top car offers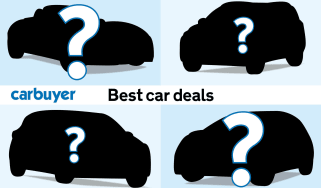 Best new car deals 2023: this week's top car offers
Swoopy new Toyota Sport Crossover Concept to take on Polestar 2 in 2025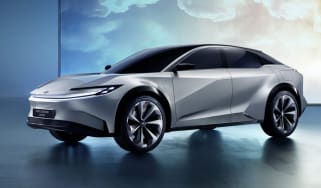 Swoopy new Toyota Sport Crossover Concept to take on Polestar 2 in 2025