Best car air fresheners to buy
Keep your car smelling pleasant with these air fresheners
Whether you want to keep your car smelling fresh or get rid of a lingering smell, a car air freshener is the easiest answer. The array of designs and smells now available is nothing short of baffling, and it can be hard to know which is best.
The traditional mirror hangers still sell well, although they're not perfect; they can be distracting as they tend to be in your eye-line. As an alternative, you can opt for products that clip into an air vent or sit in a cup holder, or a spray air freshener like you'd use for your sofa. Sprays are becoming more popular, as they can leave a fresh scent without hanging around for weeks on end.
But which is the best option? Keep reading to see which ones we've ranked highly.
How we tested them
As you might expect, the fragrance of the air freshener was the main test - it's no good if a long-lasting air freshener kicks out a strange smell. We enlisted the help of a few volunteers to sniff out the most appealing scent, and then tested how long we noticed each air freshener for. The longer the car stayed fresh, the better we scored the product.
We were also impressed with any products that had scratch-and-sniff areas, as you can smell the fragrance before deciding to purchase, and those that provided a way to regulate how much scent came out.
We've included the manufacturers' recommended prices, although some of these products are quite often on promotion in supermarkets or auto parts stores. Price was a small factor, as most air fresheners aren't very expensive.
Verdict
We've voted Jelly Belly's spray air freshener as the best buy in 2019. Second-place goes to Refresh scented gel - a previous winner - while Angelwax scoops third place.
Jelly Belly Spray Air FreshenerRefresh Scented GelAngelwax Eden
Jelly Belly Spray Air Freshener
Price: £2.95Rating: 5/5Size: 59ml
If you want a handy little spray that fits in cubbies and gloveboxes, Jelly Belly's slim bottle is perfect for the job. It's great to quickly freshen up your car, perhaps after a trip to the tip or a greasy takeaway. Our testers really enjoyed the citrus scent of this tangerine flavour, as it was fresh without being too sweet and sickly. The only minor downside is the price - although it's as affordable as many other air fresheners, you only get 59ml, so you might have to restock surprisingly often.
Refresh Scented Gel
Price: £2.99Rating: 5/5Type: Can
Refresh Scented Gel might be just behind the Jelly Belly but it performed very well too. It scored highly due to a number of factors, including its fresh linen scent and a twistable lid that lets you decide on the strength of fragrance you want. As a result, it was one of the longest-lasting products in this test, and one of the most versatile too. An extra bonus is the affordable price, and the only minor drawback was that we thought the scratch-and-sniff element could've given a stronger scent.
Angelwax Eden
Price: £13.95Rating: 4.5/5Size: 300ml
Partnership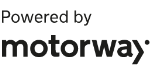 Need to sell your car?
Find your best offer from over 5,000+ dealers. It's that easy.
There are many cheap and cheerful air fresheners on the market but the Angelwax manages to feel upmarket enough to justify its high price. It delivers a handy measured spray each time, so you'll never make the smell in your car too pungent, and the dose lasted for well over a week in our test. The smell of this Eden fragrance is said to be exotic fruits, which only some of our volunteers picked up. There's a Bliss version if the exotic fruits scent doesn't appeal. Make sure you only use it on your car's carpets and fabric upholstery - it's not suitable for leather, plastic, metal or rubber. The price is this product's main downfall, but it offers a similar price per ml to the Jelly Belly spray bottle, so a bottle will last you much longer.
Jelly Belly Air Vent
Price: £3.99Rating: 4/5Type: Vent
If you want an air freshener that attaches to your air vents, Jelly Belly's blueberry product is our top pick. Scents are subjective but it was one of the most appealing to our group, thanks to its sweetness and hints of citrus without being overpowering. If you want to try it before you buy, the scratch panel gives an accurate representation of the smell you can expect. We also found it to be one of the longest-lasting air fresheners, so it gets good marks here too. Again, the only negative point is a small one, namely that you can't control the amount of fragrance emitted.
Febreze Car
Price: £4Rating: 4/5Type: Vent
Febreze has turned its attention to car air fresheners, and it claims to eliminate smells instead of just masking them. It seems to work, and you can control the flow to your needs. The scent of this one was 'cotton fresh', which split opinions in our panel. Some liked it, but for some it reminded them of a toilet cleaner, which is why it's not higher up this list. Febreze says the fragrance lasts for at least a month, so it's good value for money.
Read our Buying Advice section for guides about car cleaning and all aspects of driving, running and buying your car.
Engine management light: top 5 causes of amber engine warning light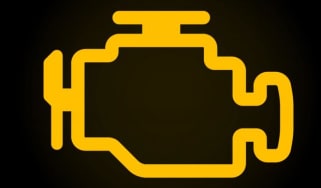 Engine management light: top 5 causes of amber engine warning light
Best new car deals 2023: this week's top car offers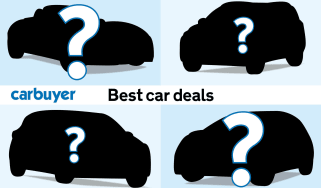 Best new car deals 2023: this week's top car offers
Top 10 best cars under £200 per month 2023/2024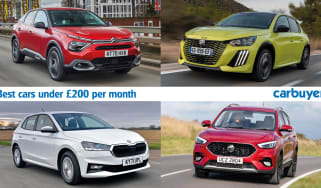 Top 10 best cars under £200 per month 2023/2024