Why hatchbacks remain the perfect do-it-all car
SUVs are the fashionable choice of the moment, but you still can't beat the versatility of a hatchback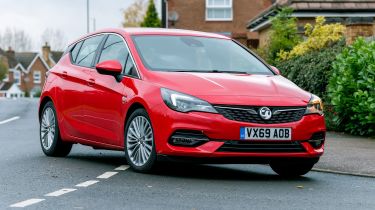 In partnership with

While SUVs have become the popular choice for car buyers, there is another brilliant body style that has been sitting under our noses for decades. In an ever-changing world that is forever putting new pressures on our lifestyles and day-to-day routines, the faithful hatchback remains a great choice that consumers should be considering.
A hectic modern lifestyle demands a versatile vehicle, and hatchbacks like the new Vauxhall Astra offer a great and convenient driving experience, whether you're planning on hitting the inner-city roads or are in the market for a family car.
A compact hatchback is a great choice for navigating city streets, executing speedy drop-offs and pick-ups, and squeezing into small parking spaces. And while there isn't much between a hatchback and an SUV in terms of how much room they take up on the road, the increased height of an SUV can be intimidating to some drivers, making hatchbacks the more approachable choice.
A hatchback's lower height offers another benefit when it comes to cargo access. The lower boot lip is a major boon asset whenever it comes to loading and unloading any heavy items, whether on a school run or a trip to the shops. Hatchbacks are designed to maximise space – the latest Astra is more compact on the outside than its predecessor, but offers more space inside. For bulkier loads, many models offer quick and convenient options to fold down the seats and massively increase luggage capacity.
Take our quick survey to win up to £50 in Amazon vouchers
When it comes to navigating winding roads and bemusing one-way systems, hatchbacks offer a light and responsive driving experience and are ideal for stopping, starting, manoeuvring around sharp turns and slipping into those elusive parking spaces. Hatchbacks are lighter and have a lower centre of gravity, resulting in better handling and cutting down on the body roll that heavier SUVs can be prone to. On the other hand, modern hatchbacks are equally fit for long-distance driving, making them a great all-round option and ideal for a young family.
Not simply convenient and versatile, hatchbacks are also an economical choice. They tend to sit in a lower price bracket than SUVs, but also benefit from lower running costs. They're cheaper to run and maintain thanks to smaller and simpler components – replacement tyres, for example, are smaller, and therefore cost less than an SUV's. Hatchbacks also tend to be cheaper to insure than other car types, so owners are likely to see savings here, too.
The lighter construction of hatchbacks also contributes to greater fuel efficiency. Not only is this great for the family finances, but their lower fuel consumption* has the knock-on effect of reducing CO2 emissions**, which is sure to please environmentally-minded drivers. With some versions of the Astra offering a sub-100g/km CO2 output, that makes it one of the most environmentally friendly cars of its type on the market. Thanks to lower emissions, road tax is also cheaper for hatchbacks than other, larger vehicles, too. Hatchbacks are a good choice for drivers looking to reduce the impact on both their outgoings and the environment.
Partnership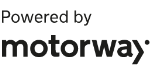 Need to sell your car?
Find your best offer from over 5,000+ dealers. It's that easy.
Hatchbacks are smaller and, technically, simpler in design, but that in no way means they haven't benefited from the many advancements in car technology over recent years. The new Astra boasts Bluetooth, DAB radio, heated front and rear seats, Apple CarPlay and Android Auto, as well as an optional Navi 900 IntelliLink system. All this delivers the kind of modern, interconnected experience drivers have come to expect.
Far from an outdated body style, hatchbacks are a smart choice for hectic modern lifestyles, and may be just what your family is looking for.
Discover more about the new Vauxhall Astra at Vauxhall.co.uk.
*Cars. Fuel consumption figures are determined according to the WLTP test cycle.
**CO2 emissions figures are determined according to the WLTP test cycle. However, a Government formula is then applied to translate these figures back to what they would have been under the outgoing NEDC test cycle, which WLTP replaces. The correct tax treatment is then applied. Figures are intended for comparability purposes only. The fuel consumption you achieve under real life driving conditions and CO2 produced will depend upon a number of factors, including the accessories fitted after registration, variations in driving styles, weather conditions and vehicle load. Only compare fuel consumption and CO2 with other vehicles tested using the same technical procedures. For more information on official fuel consumption and CO2 emission values and cycle-specific fuel consumption and CO2 figures, please visit www.vauxhall.co.uk/wltp
Engine management light: top 5 causes of amber engine warning light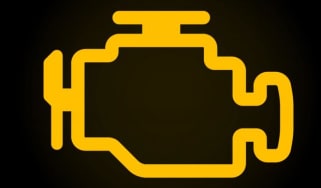 Engine management light: top 5 causes of amber engine warning light
Best new car deals 2023: this week's top car offers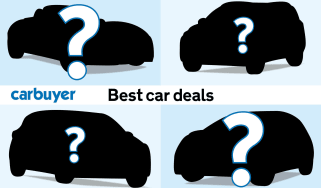 Best new car deals 2023: this week's top car offers
Top 10 best cars under £200 per month 2023/2024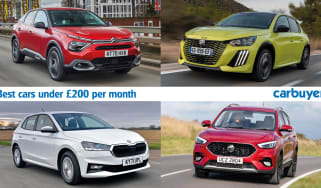 Top 10 best cars under £200 per month 2023/2024