4 benefits of using green car parts
Using great quality and certified green parts can bring myriad benefits to both you and your customers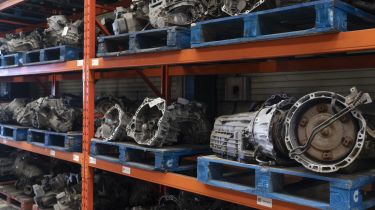 Advertisement feature from

We often talk about 'scrapping' a car once it's reached the end of its life, but in reality, the vast majority of an end-of-life vehicle will have a second life elsewhere. Government guidance gives authorised dismantlers a target of 85 per cent recycling for every vehicle taken off the road and scrapped, and green parts play a big part of that process.
Using recycled car parts is far from a new concept, but as all businesses seek to reduce their carbon footprints, interest in this area is increasing all the time. With ebayforbusiness.co.uk, there's now an easy-to-use, trustworthy platform for garages looking to obtain green parts. 
But why would you want to go down this route rather than buying brand new? Let us take you through it:
Boost your eco credentials
There's a reason for the name 'green parts'. The manufacture of fresh components and their transportation all around the world generates a large amount of CO2, so it makes sense to use a quality part already in existence with plenty of life left in it wherever possible.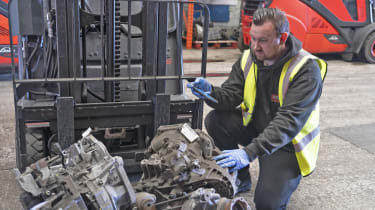 Over the course of the year, all of those green parts can add up to a big CO2 saving. To give an idea of the difference your business is making, ebayforbusiness.co.uk features a handy CO2 calculator. 
Save money
It isn't just CO2 emissions you'll be saving - green parts also offer big cost reductions. By opting for an OEM green part, you could be paying anything up to 70 per cent less than the recommended retail price of the new equivalent. Such savings can benefit both your business and your customers. 
Great availability 
Global supply chain issues remain a big headache for industries of all kinds, not least automotive. Green parts offer a potential way around this - in some cases, it'll be possible to obtain a recycled part much faster, getting the customer back on the road much sooner and avoiding a backlog in the workshop.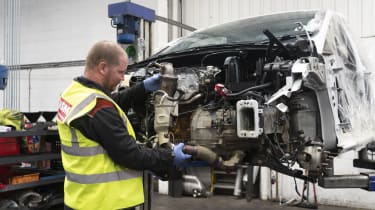 Once you've found the part you need, delivery is swift, with 90 per cent of all recycled/green parts on the platform available with next-day delivery. 
You know what you're getting
Detailed imagery means you can be confident in what you're buying, helped further with a clear grading system. What's more, only green part sellers with Vehicle Recyclers' Association Certification (VRAC) can trade on ebayforbusiness.co.uk.
The Vehicle Recyclers' Association is an independent, non-profit trade body that has been representing the vehicle recycling industry for nearly 80 years. It ensures recyclers conform to UK standards for green parts from end-of-life cars by examining procedures and policies and auditing every recycling site once a year.
Finally, every green part sold through ebayforbusiness.co.uk is supplied with a warranty. To sum up, then, it's actually pretty easy being green. 
Engine management light: top 5 causes of amber engine warning light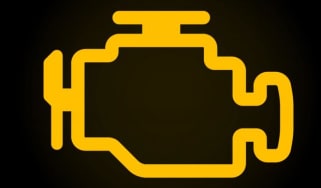 Engine management light: top 5 causes of amber engine warning light
Best new car deals 2023: this week's top car offers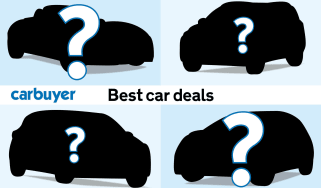 Best new car deals 2023: this week's top car offers
Top 10 best cars under £200 per month 2023/2024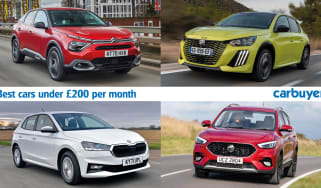 Top 10 best cars under £200 per month 2023/2024