Trust Nissan with your car's next service (sponsored)
Approved quality parts, trained technicians and a video of the service are just some of the benefits when you use a Nissan main dealer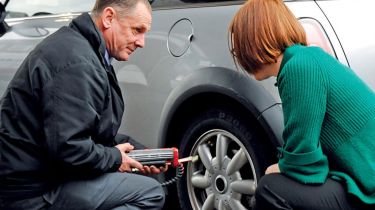 Ensuring your car is properly serviced is one of the most important things you can do for your car. That's because it keeps your car healthy and safe – and will keep your new car warranty valid.
That means unless you're an expert technician, you'll need to visit the professionals to get your car serviced. That's why we spent a day with Michael Payten, Service Manager at Ancaster Nissan in Croydon to see how Nissan Aftersales goes that extra mile to look after you and your car.
Often the service begins before the car even gets to the dealership. Michael told us: "we frequently collect cars from customers. It's all part of our collection and drop-off service which we provide free of charge if people book in advance.
"Having a service is a necessity rather than a nice-to-have, so we want to make it as pain-free as possible."
Depending on availability, Ancaster Nissan offers courtesy car loans at no extra cost, perfect for those who need to keep moving while their car is in the workshop.
Affordable prices
A quick look at Ancaster's showroom reveals some first-rate facilities. But people often think using a main dealer costs far more than an independent garage.
Michael told us: "These days our prices have to be very competitive. While the rates may vary across Nissan's network, we use a transparent menu system for the most common work so people know exactly what's being done and exactly how much it'll cost.
"Plus, for customers with a Nissan, we throw in a year's complimentary Pan European roadside assistance cover free of charge."
Generally speaking, there are two types of service - a minor service which is mainly an oil and filter change or a major service, where depending on the car's mileage, items such as the air filter, spark plugs, brakes and cambelt may be replaced.
Whatever the service, the car will get a thorough health check to make sure it's safe, plus a full valet – inside and out – to get it ready for the customer.
Transparency and trust
We spent some time with Darren Wissart, a fully qualified Nissan vehicle technician who gave us a glimpse of some of the work he routinely carries out.
Holding a laptop, Darren told us: "I'm running a diagnostics check on the car. It will tell me if there are any faults and, because it's linked to Nissan, we can do any necessary software updates and also see if the car is subject to any service updates."
But there's more to a Nissan main dealer service than that. Darren showed us an iPhone mounted on what's best described as a selfie stick. "When we're checking over the car we can record a video to send to the customer highlighting any problems we may have found", Darren said. "Or if they want, we can use it to talk through the work we did - so they understand exactly what's been done and why."
Once the video is filmed, it's uploaded and emailed to the customer so they can view it before either paying for or authorising any further work over the phone.
Partnership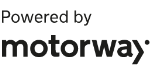 Need to sell your car?
Find your best offer from over 5,000+ dealers. It's that easy.
The benefits of this are clear, and part of Nissan's drive for greater transparency when owners bring their cars in for serving.
Stephanie Wells, Ancaster's Service Adviser told us it's all about building trust. "By using a main dealer like us, people can rest assured work is done to the highest standard, using approved quality parts - which is important for the car's health and its warranty.
"Generally a car with full dealer service history will be worth more at resale. Also should something go wrong with it outside of the warranty, the manufacturer is more likely to be supportive if you have used its dealer network."
Safe and sound
We hitched a ride to deliver a freshly-serviced Nissan Qashqai back to its owner, and presented its owner with his keys and freshly-stamped service schedule.
We asked the Qashqai's owner, Kevin Hills about his experience. He said: "It was totally hassle free. The collection service is really useful and the video element let me see what had been done to my car. Also I have the peace of mind that Nissan experts have worked on my car and that full dealer history is valuable to me when I come to sell the car on.
"What's more, the price was very competitive. In fact because roadside assistance cover was thrown in the work effectively cost me practically nothing."
Kevin is just one of thousands of Nissan's happy customers. But wherever you decide to get your car serviced just make sure you DO get it serviced and in accordance with the manufacturer's guidelines by professionals whom you can trust.
For more information on servicing your car, please click here
Engine management light: top 5 causes of amber engine warning light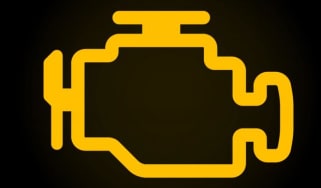 Engine management light: top 5 causes of amber engine warning light
Best new car deals 2023: this week's top car offers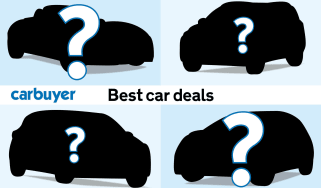 Best new car deals 2023: this week's top car offers
Swoopy new Toyota Sport Crossover Concept to take on Polestar 2 in 2025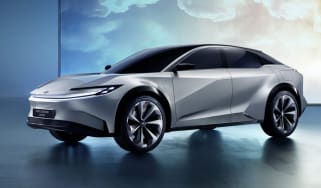 Swoopy new Toyota Sport Crossover Concept to take on Polestar 2 in 2025