Audi A5 Sportback 3.0 TDI review
Audi's mission to create a car for just about every niche you can think of
"Is the A5 Sportback a niche too far?"
What is it? The Audi A5 Sportback joins the A5 and S5 Coupes and Convertibles, completing the 'normal' A5 range (the high-performance RS5 arrives early next year). The Sportback is longer, lower and wider than the Audi A4 saloon, which shares the same underpinnings, too. Audi reckons that Sportback buyers will be 75% fleet that wished they could get an A5 Coupe but need four doors. For this reason 75% of those fleet sales are likely to be diesel powered, with the majority opting for the 2.0-litre TDI. However, if you're higher up the corporate ladder, you could stretch to the 3.0-litre TDI I've just driven.
You can read a new review of the Audi A5 Sportback, here
[Watch our video road test here]
What does it look like?
The Sportback's seem to split opinion, and while I initially couldn't quite make up my mind, parking the Sportback next to the Coupe reveals, to my eyes at least, that the Sportback doesn't look quite right. The Coupe is a very simple, elegant design. But grafting on two extra doors makes the Sportback appear too long, too gawky and just a bit contrived. Shame really, as I reckon the A5 Coupe runs the R8 close as the best-looking Audi there is.
What's it like inside? Audi has a real knack with interiors. They aren't the most visually exciting, but the quality of absolutely every surface you run your fingers across in the cabin is first class. Be it plastic, leather, metal or wood, Audi does this stuff better than anyone else. Audi's new car smell even has a better whiff about it, thanks to Audi's dedicated Nose Team (no, really) which has been ensuring Audi's smell just-so since 1985.
There's no escaping the fact that the Sportback has a curvy roof, so rear headroom is compromised. Sub-six-footers will fit just fine though. The 480-litre boot isn't going to lug loads like an A4 Avant, but as its accessed by a big hatch, it's impressively practical.
What's it like to drive? Audi has made great strides with its recent cars, making them more dynamic and entertaining to drive. The Sportback is no exception. Although it does feel quite heavy – it's 100kg more porky than the Coupe – the optional sport differential fitted to my car worked well to keep the nose turned in when cornering quickly. High-speed stability is good too, although the tyre roar from my car's 18-inch wheel and tyre package was surprisingly intrusive.
Audi's 3.0 TDI engine is a gem, pulling strongly, but remaining smooth and refined. It's so quiet at motorway speeds too; the Sportback does an amazing job of disguising just how quickly you're travelling. The S Tronic gearbox was good too, although I reckon a conventional super-slick auto might suit the car even better.
But the ride is a problem. Despite the magnetic ride adjustable dampers, the setup is just relentlessly stiff. After a day of mixed driving, backache was pretty savage. It's a shame, as the Sportback's GT-inspired looks, super-smooth engine and gearbox imply it'll ride like a magic carpet. The pursuit of sportiness has spoiled this car.
Verdict I wanted to like the A5 Sportback as I really rate the A5 Coupe and big GT cars in general. But while the Sportback does offer an interesting option, with a great and genuinely practical cabin, none of your passengers will want to come along for the ride thanks to that overly aggressive suspension setup.
Partnership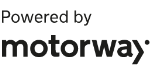 Need to sell your car?
Find your best offer from over 5,000+ dealers. It's that easy.
Car Specs - Audi A5 Sportback 3.0 TDI
| | |
| --- | --- |
| Engine: | 3.0-litre diesel, 240hp |
| 0-62mph: | 6.1 seconds |
| Top speed: | 155mph |
| Economy/emissions: | 42.8mpg/174g/km CO2 |
| Price/On sale | £33,225/Now |
We rate: Super-refined engine Great interior
We slate: Ride is just too harsh Road noise intrusive
Rating :
By Tom Phillips
Engine management light: top 5 causes of amber engine warning light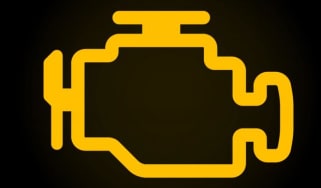 Engine management light: top 5 causes of amber engine warning light
Best new car deals 2023: this week's top car offers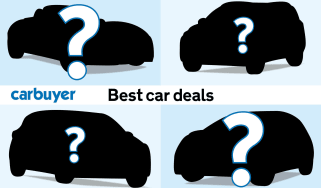 Best new car deals 2023: this week's top car offers
Top 10 best cars under £200 per month 2023/2024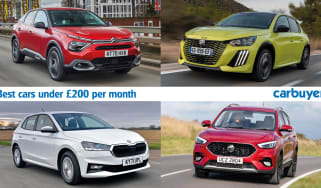 Top 10 best cars under £200 per month 2023/2024