Audi Q5 2.0-litre Petrol review
Audi's Q5 2.0-litre promises to be as good to drive as a normal car. Read our review to find out if that's the case
"Audi reckons it has the same torque as a diesel"
Audi reckons that just ten percent of the 6,000 Q5 SUVs it'll sell next year will have 2.0-litre petrol engines. That's fewer than the posh 3.0-litre diesel and seems strange given how competent the petrol engine should be.
Read an in-depth review of the Audi Q5, here
Looking at the spec sheet that should be the case too, as the petrol Q5 is faster than the diesel and has exactly the same amount of torque.
But while technically that's true, for some reason the petrol car's 350Nm doesn't have the same broad range of punch as the diesel equivalent and makes heavy weather of accelerating from junctions.
The Q5 is no lightweight, as quattro four-wheel drive and the optional twin-clutch S Tronic gearbox add up to make the Q5 weigh 1,740kg.
And when you couple that to the engine's narrow spread of torque, the driving experience becomes a lot less satisfying that its diesel counterpart.
That said, performance really isn't too bad, with 0-62mph taking 7.2 seconds and top speed being 138mph. But the considerable heft – especially when the car's loaded up with people and plenty of suitably "active lifestyle" accessories – means you'd be lucky to get 30mpg in real world driving.
And when you add in the fact that the base 2.0-litre petrol costs £29,140 before you add on all those must-have options, you're looking at a pretty expensive car.
Car is the operative word too, as despite the off-road ESP and hill decent control, the equivalent Freelander would relentlessly pound the Q5 into the ground when the going gets tough.
But as if it'll ever see anything more than a muddy car park… Audi reckons just two percent of off-roaders ever go off road. That means of the 6,000 Q5s Audi plans to sell next year, 600 will be petrol powered and just 12 will ever get out into the muddy stuff.
Car Specs - Audi Q5 2.0-litre TFSI
| | |
| --- | --- |
| Engine: | 2.0-litre petrol, 208bhp |
| 0-62mph: | 7.2 seconds |
| Top speed: | 137mph |
| Economy/emissions: | 33.2mpg/197g/km CO2 |
| Price/On sale | £31,440/Now |
We rate: Attractive for an SUV Drives like a car Nice interior
We slate : Heavy Thirsy Expensive
Rating :
by Tom Phillips
New 2024 Dacia Duster arrives – popular budget SUV enters its third generation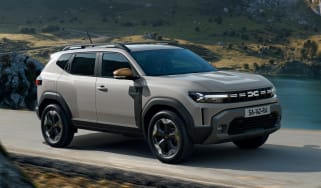 New 2024 Dacia Duster arrives – popular budget SUV enters its third generation
Best new car deals 2023: this week's top car offers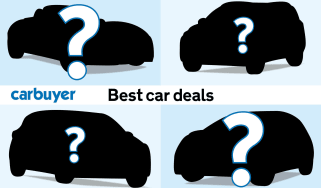 Best new car deals 2023: this week's top car offers
Top 10 best cars under £200 per month 2023/2024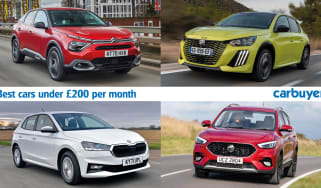 Top 10 best cars under £200 per month 2023/2024