Audi Q7 V12 TDI review
Audi's Q7 V12 TDI has the most powerful diesel engine in a production car ever. Read our review to see what it's like on the road
"It's the 1,000Nm of tarmac-ripping torque."
It's not the 6.0-litre engine's 493bhp which is the most impressive figure. It's the 1,000Nm of tarmac-ripping torque.
Numbers are one thing. But they can't prepare you for just how devastating 1,000Nm of torque actually is. The Q7 V12 TDI may weigh 2.6 tonnes, but it can do 0-60mph as quick as an Aston Martin Vantage Roadster. That's incredible. And so is the sensation of such a huge machine – that sounds more like a big petrol V8 than some diesel lump – hurtling down the road at supercar-worrying speeds.
What's especially astounding is the fact that the 1,000Nm of torque comes in at just 1,750 rpm. And when it does it's like being hit in the back by a wrecking ball. Power stays pretty much constant until just after 4,000rpm where it tails off significantly before the red line.
Initially when I first drove the big Audi, I insisted on using the steering wheel mounted paddles to change gears. This proved pointless. The insane engine just rips through its ratios at such an alarming rate that the sluggish paddle-shift system just can't keep up. So it's better to just put the six-speed auto into sport mode and let its computer work things out.
Obviously the main selling point of the Q7 V12 TDI is its engine. But it also features some other upgrades over the normal car. Powerful ceramic brakes are standard, which is handy. Also the car gets a redesigned, more aggressive front end, 20-inch alloys and Xenon headlamps with LED-strip daytime running lights.
Audi only plans to sell 40 Q7 V12 TDIs in the UK to ensure exclusivity. It will be bought by the rich to give them something else to brag about other than their massive bank balances.
Car Specs - Audi Q7 V12 TDI
Engine: 6.0-litre V12 diesel, 493bhp0-60mph: 4.9 secondsTop speed: 155mphEconomy/emissions: 25mpg/ 298g/km CO2Price/On sale: £96,295/ January
by Mat Watson
Top 10 best hybrid cars 2021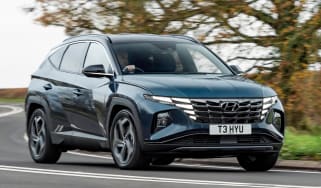 Top 10 best hybrid cars 2021
What is AdBlue?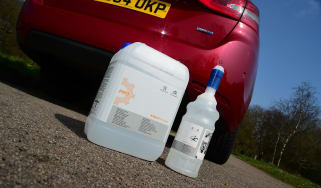 Top 10 best company cars 2021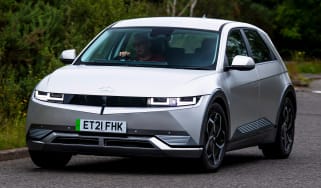 Top 10 best company cars 2021