Audi RS6 saloon review
The Audi RS6 is seriously fast and could be embarrassing a supercar near you. Check out our review here
"580hp twin turbo V10 - mmmmm..."
First up I have to apologise. The brakes are great but at 145mph it was pointless, and now I think there is one less Chobham bunny. Sorry.
At first look the RS6 could just be any other top spec German with its big rims and dual exhausts but the RS6 is so much more than that, because underneath this Audi is a monster.
It shares an engine not too dissimilar to one you will find in a Lamborghini Gallardo. In the RS6 the twin-turbo V10 produces 580bhp so it's fast. Very fast.
Zero to 62 takes just 4.6 seconds and it will keep going to an electronically limited top speed of 155mph. Putting your foot to the floor at any speed instantly turns everything on either side into a blur, but the RS6 remains composed with its Quattro four wheel drive system. There is no extra drama to worry about no smoke, no torque steer, no snaking - it just goes.
Heading into a corner is very undramatic too; the Audi just seems to take care of everything for you. It is such an easy car to drive at ridiculous speeds that after a while you can find yourself looking down at the speedo and uttering a few unmentionable words.
Unfortunately for this very reason the RS6 just doesn't work on the roads in the UK because you would find yourself loosing your license rather quickly. On the Autobahns of Germany however you can get away with covering distance at speeds that make the Starship Enterprise look like a Sinclair C5 and I can see this Audi embarrassing a lot of ze super cars.
Oh and did I mention it has built in freeview TV so you can watch Dave in traffic jams?
Car Specs - Audi RS6 Saloon
| | |
| --- | --- |
| Engine: | 5.0-litre twin-turbo, 580hp |
| 0-62mph: | 4.8 seconds |
| Top speed: | 155mph |
| Economy/emissions: | 20.0mpg/330g/km CO2 |
| Price/On sale | £74,560/Now |
We rate:A practical supercar Very, very fast Built-in freeview (Dave)
We slate :Speed cameras Too easy to drive fast Pricey
Rating:
by Craig McAlpine
Engine management light: top 5 causes of amber engine warning light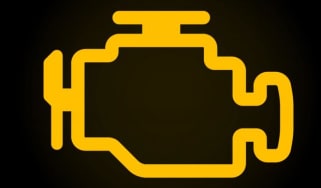 Engine management light: top 5 causes of amber engine warning light
Best new car deals 2023: this week's top car offers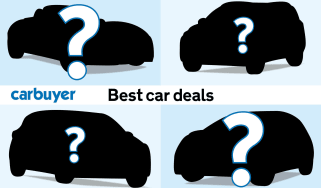 Best new car deals 2023: this week's top car offers
Top 10 best cars under £200 per month 2023/2024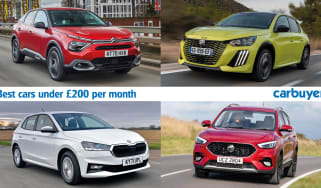 Top 10 best cars under £200 per month 2023/2024