BMW 5 Series Gran Turismo review
We test drive the new BMW 5 Series Gran Turismo 535i Executive to see if looks aren't everything
"A BMW which favours function over form"
What is it?Well, according to BMW the 5 Series Gran Turismo is a whole new niche of vehicle. Apparently it "marries an understated coupe-like silhouette to the luxurious interior of a 7 Series, while at the same time accommodating the functionality of an X5". This roughly translates to: "It's an ultra posh MPV".
[Watch our video road test here]
The BMW 5 Series Gran Turismo may be badged 5 but it actually shares lots of its mechanicals and gadgetry with the 7. Yet it starts from just over £40,000 – which means it's £5,000 more than the equivalent 5 Series saloon.
What's it like on the outside?A mixed bag. The face – which will appear on the next 5 Series saloon – looks absolutely great and has a passing resemblance to a pit viper. From side-on the sloping coupe-like roof may look sporty but the large glass area and lofty ride height reek of MPV. As for the back… well it's very, very practical. Let's just leave it at that. Okay.
What's it like inside?This is where it all gets a bit clever. Let's start with the 5 Series Gran Turismo's double action boot. It can open like a saloon or a hatchback – just like the Skoda Superb's. BMW has also fitted a divider between the load area and rear seats to prevent smells entering the cabin – handy if you like bringing ripe cheese back from France. And if you fold this and the rear seats down you get 1,700-litre of load space.
As for the back seats themselves? These can be reclined and slid backwards to give as much legroom as a 7-Series. And headroom is the same as an X5 despite the 'coupé' profile thanks to special concave indents in the roof lining.
BMW really has delivered on its promise that the 5 Series Gran Turismo would be a luxurious as the 7. It really is. In fact it's actually nicer to be chauffeured in thanks to the raised ride height - which is halfway between a X5 and a 5 Series saloon – and the standard-fit panoramic glass sunroof. The cabin design is good too and comes packed with gadgets such as four zone climate control as standard.
What's it like to drive?
[See the BMW 5 Series Gran Turismo on video in the latest issue of iMOTOR magazine here]
Now you have to remember this car weighs almost two tons and has a lofty driving position. So while BMW's tag line may be 'sheer driving pleasure' you're not going to get many thrills hammering the 5 Series Gran Turismo through some twisty roads in the same way you can from a normal 5 Series. Or a 7 series for that matter. Yes, the chassis is well balanced, but get a little too enthusiastic in the bends and you'll soon be to be treated to some understeer and ESP intervention.
However, there is plenty of driving pleasure if comfort is your priority. In fact this is probably the best riding BMW since, well forever. And as for performance? It'll come as no surprise that the 5 Series Gran Turismo is quick. I drove the 535i petrol which uses a free-revving yet torquey 3.0-litre straight six turbo with 306hp. The unit is quiet and very refined and hustles the big GT from 0-62mph in just 6.3 seconds. The 3.0-litre diesel will be the biggest seller though as it is almost as fast get does 45mpg which is 5 more than the petrol.
Both engines come with as standard with a new 8-speed automatic gearbox. The self-shifter is very smooth but does seem to have a bit of lag on kickdown. But as I've already explained, you'll be doing more wafting around than whizzing about in the 5 Series Gran Turismo. So this doesn't really matter.
VerdictThe 5 Series Gran Turismo is a very interesting car. It's definitely no looker, but this is a BMW where, unusually, function has taken precedence over form. And the pay off for the high roof, weird rear and lofty ride is evident when you climb aboard and are treated to the incredibly spacious and amazingly practical interior. As for driving dynamics – the 5 Series Gran Turismo won't get your pulse racing like other BMWs. Instead it will actually help lower year heart rate because it's just so comfortable to travel in.
Partnership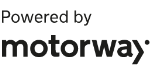 Need to sell your car?
Find your best offer from over 5,000+ dealers. It's that easy.
It's understandable that BMW may not want to call the 5 Series Gran Turismo MPV, but despite all the marketing babble that's really what it essentially is. It's just that it's an MPV which is actually desirable. Which you could argue is indeed a whole new niche.
Car Specs - BMW 5 Series Gran Turismo 535i Executive
| | |
| --- | --- |
| Engine: | 3.0 Litre, six cylinder, turbocharged, 306hp |
| 0-62mph: | 6.3 seconds |
| Top speed: | 155mph |
| Economy/emissions: | 31.7mpg/c.209g/km CO2 |
| Price/On sale | £40,050/Oct 2009 |
We rate:Beautiful practical cabin superb ride quality
We slate:Not very attractive ...or very exciting
Rating:
Engine management light: top 5 causes of amber engine warning light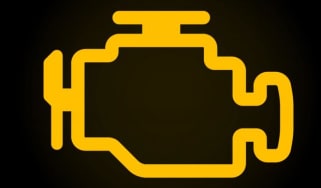 Engine management light: top 5 causes of amber engine warning light
Best new car deals 2023: this week's top car offers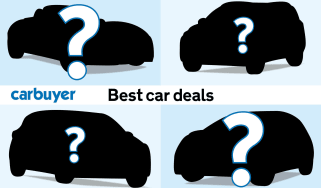 Best new car deals 2023: this week's top car offers
Top 10 best cars under £200 per month 2023/2024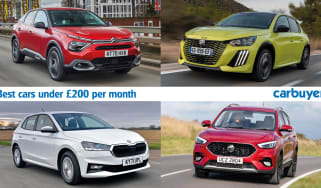 Top 10 best cars under £200 per month 2023/2024