BMW X1 xDrive 20d SE Review
Exploring the boundaries of every niche, BMW has launched the X1 crossover SUV, does it keep in ability what it loses in size?
"It's not worth paying the extra for unless your driveway resembles Passchendaele in 1917"
What is it?A smaller more affordable alternative to the X5 that's been created for the marketing manager's favourite ­ young people with active lifestyles.Although the truth is it's more likely to be bought by people who can remember where they were when Kennedy died. And that's not the only bit of marketing spin. Because despite the X1 name, it's actually based on the 3-Series while three of the five models in the range are two rather than four-wheel-drive.What's it like on the outside?The ride height is greater than a normal saloon but not fully jacked up like a normal SUV. So it's neither sleek nor imposing. There's nothing really to dislike but then there's nothing that's going to make you turn round after you've parked up for a final admiring glance before you go into your house either.What's it like on the inside?During a presentation the car's project manager spent ages talking about how great the door bins are. Sadly this wasn't because BMW had invented a groundbreaking new type of receptacle that can swallow a basketball and also cook a chicken but because the rest of the cabin is totally devoid of any clever features. However, this doesn't really matter. Because what the X1 does offer is similar practicality and rear space to a 3 Series Touring for less money. And it all feels pretty upmarket too, although if you end up scratching around in the lower reaches of the car after your lost keys you will notice some brittle plastics. So make sure you use those door bins.What's it like to drive?Not as good as a 3 Series. The raised ride height does affect the handling somewhat although it's still pretty sharp. And the four-wheel-drive system of our test car provided plenty of grip. But it's not worth paying the extra for unless your driveway resembles Passchendaele in 1917. As for the ride? Well it can get a bit fidgety over rough surfaces. You can blame the run flat tyres for that. Interestingly, or frustratingly if you were expecting an M version, only diesels will be offered. We tried the 2.0-litre with 177hp which is pretty quick yet quite frugal and found it worked better with the auto rather than the manual gearbox.
VerdictThe X1 is a good car which offers the same practicality as the 3 Series Touring but for less money. The downside is that it doesn't look as nice nor is it as good to drive either. Still if you are a young person with an active lifestyle there's a good chance your mum may like it.
Car Specs - BMW X1 xDrive 20d SE
| | |
| --- | --- |
| Engine: | 2.0-litre diesel, 177hp |
| 0-62mph: | 8.4 seconds (est) |
| Top speed: | 127mph (est) |
| Economy/emissions: | 48.7mpg/153g/km CO2 (est) |
| Price/On sale | £25,510/Now |
We rate:Decent on road mannersPractical
We slate:Styling isn't greatNot as aesthetically pleasing as a 3-Series
Rating:
New electric MG4 hatch to start at £25,995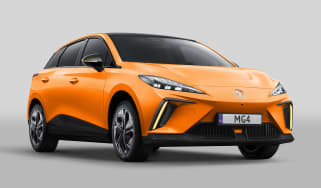 New electric MG4 hatch to start at £25,995
Kia EV4 SUV to take on the Volvo XC40 Recharge
Kia EV4 SUV to take on the Volvo XC40 Recharge
Best new car deals 2022: this week's top car offers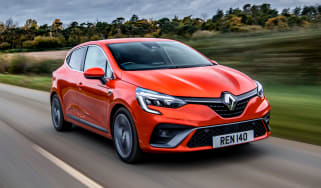 Best new car deals 2022: this week's top car offers