BMW X1 xDrive23d review
We've driven the base BMW X1, so now we take a spin in the top-spec car to see if it's worth the extra cash.
"The X1 concept didn't look great, but in a drizzly Scottish layby, this one looks spot on"
What is it?BMW claims it created the SAV – the Sports Activity Vehicle – when it launched the X5 in 1999. 10 years later, BMW's SAV line-up has a new member, the X1. All X1s feature four-cylinder diesel power, and this top-spec model with the twin turbo 2.0-litre diesel from the 123d has the pick of the powerplants.
What's it like on the outside?The X1 debuted as a thinly veiled concept at the Paris Motor Show in 2008. To be honest, reaction was pretty mixed, with the gloopy styling getting some stick, especially because BMW decided to paint it in a colour best described as stomach-lining-yellow. However, away from the glitz of the show stand, painted in a more sensible hue and parked in a drizzly Scottish layby, I reckon the X1 doesn't look bad at all, especially because the X1 doesn't seem big – it's a full 8cm lower than an X3 – and my car featured the massive 19-inch optional alloys. It's not a style statement like the rest of BMW's off-road range. But the point of the X1 is to add in more perceived environmental and social responsibility to the SAV's original concept of being a great on-road performer. Mission accomplished I reckon.
What's it like on the inside?BMW interior style and quality got back on track with the excellent new Z4 and 5GT, so it's a bit disappointing that the X1 doesn't quite rise to the same standard. It's not a bad interior to look at, it's just not that exciting, and some of the plastics are pretty scratchy in car that costs over £30k with options. That said, the latest version of iDrive is ace and the heated, sports seats are amazingly comfortable – I did 1,100 miles in three days with ease.
What's it like to drive?Despite being called an X1, it's actually based on the underpinnings of the current 3 Series. And despite the slightly higher centre of gravity than the saloon, the X1 is still impressive to drive. The steering is nice and weighty, the auto gearbox is smooth and responsive and the brakes have plenty of reassuring stopping power. But the best bit by far is the 204hp diesel engine. The unit develops 400Nm of torque, and most of it is available from not many revs, making for an effortless drive. And BMW reckons the engine will return 44.8mpg too, so reckon on about 35mpg in reality, which is no bad feat for an SUV.
VerdictThe BMW X1 has been conceived to bring an acceptability to BMW's SUVs, both socially, because it's been designed to be small and inoffensive, unlike proper off roaders, and environmentally, because the base model will return 54.3 mpg. But that's the £22k entry level car. Granted the xDrive23 has a brilliant engine and a few more toys, but it's much more expensive too. And while we're nit picking, if BMW wanted to add a more socially acceptable mug-plugging model to its range, why didn't it just start importing the four-wheel-drive 3 Series Touring that it sells in mainland Europe instead?
Car Specs - BMW X1 xDrive23d
| | |
| --- | --- |
| Engine: | 2.0-litre twin turbo diesel, 204hp |
| 0-62mph: | 7.3 seconds |
| Top speed: | 127mph |
| Economy/emissions: | 44.8mpg/167g/km CO2 |
| Price/On sale | £29,055/Now |
We rate:Mega twin turbo diesel engineVery comfy, capable cruiser
We slate:Not as groundbreaking as it could beWith options, it's seriously expensive
Rating:
By Tom Phillips
Top 10 best cheap-to-run cars 2022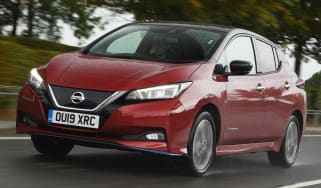 Top 10 best cheap-to-run cars 2022
Top 10 best cheap cars 2022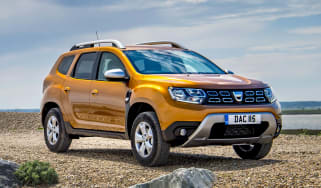 Top 10 best cheap cars 2022
New car delivery times: how long will you have to wait?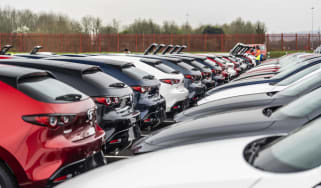 New car delivery times: how long will you have to wait?